Man Who Got BMW for His Birthday Pushed It Into the River Because He Wanted a Jaguar
A young man in India who received a BMW for his 22nd birthday pushed it into a river because it wasn't the Jaguar he had been hoping for, police claim.
Locals in Yamunanagar, in the northern state of Haryana, were shocked to see a pricey white BMW 3 Series sinking into the Western Yamuna Canal. One witness called police, who sent a recovery team to make sure nobody was trapped inside.
Police divers borrowed an earthmover and, with the help of locals, recovered the BMW from a patch of tall grass it was moored on. City officials determined the car belonged to a man named Akash, reportedly the son of a prosperous local landowner.
According to police, Akash deliberately pushed his new car into the canal.
"Akash was demanding a Jaguar car from his father, but when his father failed to buy him one, he threw away his BMW in a fit of anger, Mukesh Kumar, a station house officer for the Chhachhrauli police, told The Times of India. "His family had sold the [Toyota] Innova they had received from his in-laws to buy him the BMW,"
The car, which retails for more than $49,000, was a gift to Akash for his birthday two months ago. Sources told authorities that Akash made a video of himself pushing the vehicle down the embankment into the water and sent it to his parents.
Akash's father, though, denied the sinking was intentional, claiming his son had swerved to avoid an antelope in the road. He added that Akash never requested a Jaguar for his birthday. Police claim Akash's parents told them their son has an undisclosed mental health issue that impairs his judgement.
Officials don't plan to make any arrests, as no criminal complaint has been filed. Whether the BMW can be driven again is still unknown.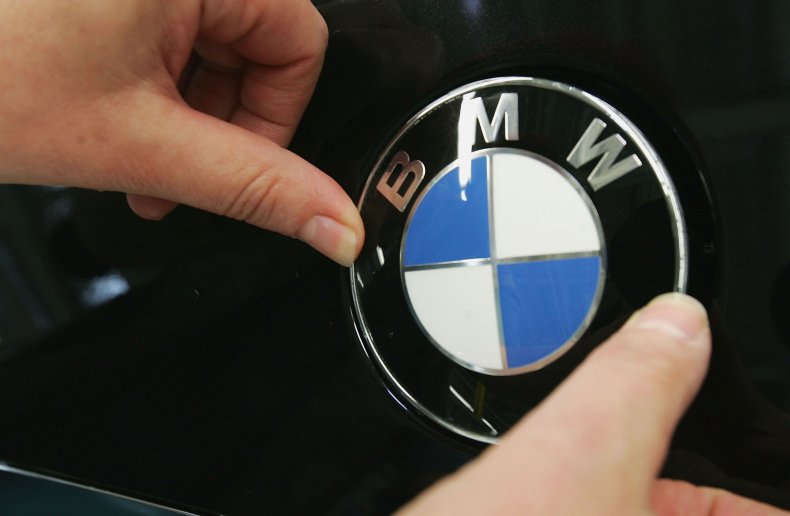 This isn't the first example of someone destroying their own luxury car, though: In 2011, a Chinese businessman was so upset by engine problems with his $200,000 Lamborghini Gallardo that he paid a group of workers to smash the car with sledgehammers on World Consumer Rights Day.
In 2013, another Chinese man intentionally totaled his Maserati Quattroporte after learning the service crew installed used parts.
That same year, a man smashed his 2008 BMW M6 with a sledgehammer outside 2013 International Motor Show in Frankfurt, Germany. He had paid more than $107,000 for the car when it was new, but complained he had gotten it serviced ten time in Germany and Italy and it still didn't work right.
Correction: This story has been updated to indicate Yamunanagar is a city and not a village.