Man Pushing Purse Out of Reach and Kicking Woman Enrages Internet
The internet showed its rage after a viral video was posted showing a man pushing a woman's purse out of her reach, attempting to dance with her and then aiming to kick her.
Posted to the popular video-sharing platform TikTok, a woman under the username @taramckissick11 shared a video of another woman dancing and dropping her purse onto the ground. A man comes over and attempts to dance with her while assaulting her property and getting in her way.
"[Point of view]: your mom keeps asking why you're single but this is the dating pool," the woman captioned the video. Since it was published, it has received over 890,000 likes and 6.5 million views.
Many people showcased their anger at the man in the comment section.
"Is this how they flirt nowadays," one commenter questioned.
"Okay but why'd he kick you 3 times as if the purse wasn't enough," echoed another.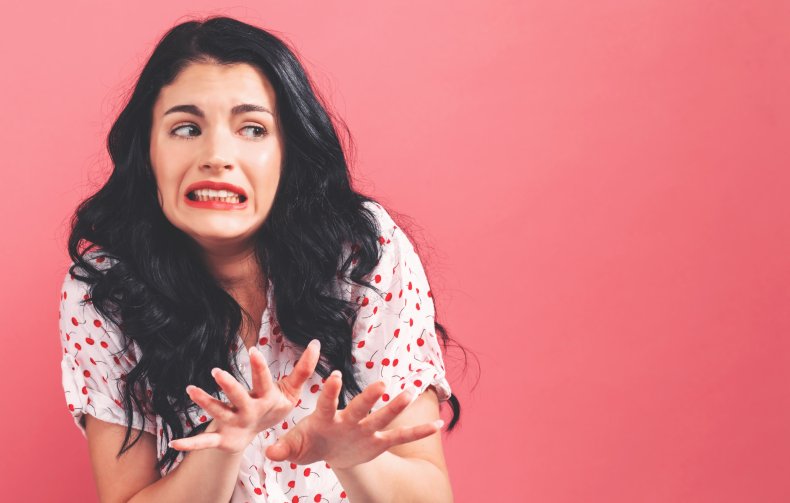 One mentioned, "If someone put their FOOT on my bag i would have gone feral."
"No [because] I literally would've kicked him out of the way," another user admitted.
"U better than me cause I would've started yelling." one said.
"The way he could've made a play by picking it up for you but chose this," one user pointed out.
"I cannot believe this is real like this is a fever dream," a user replied.
"You're better than me cause I would've gotten violent the second he pushed the bag," another TikTok user wrote, receiving over 16,000 likes on their comment.
"I'm so confused.. like what did he think the outcome would be," one person questioned.
Another said, "I would've been kicked out of the club for the scene I would've caused lol."
"Why am I heated [right now] like I wasnt there but IF A GUY KICKED ME??? mmm yeah no," one user mentioned.
Making a good first impression
"Meeting people out and about takes a lot of courage. The trick is to just know that everyone wants to have a good time and a simple hello and active listening can go a long way," Maria Avgitidis, CEO and matchmaker at Agape Matchmaking explained to Newsweek.
When discussing what the man could have done in order to make a good impression, Avgitidis suggested he picked up the purse, looked into her eyes and nodded a "hello."
"What the guy did to the woman is really childish... but I also think he realized it was childish and the regret washed over while he tried to do some awkward moves on the dance floor after. Smart girl slipped away and that's on high self-esteem," she told Newsweek.