Man Who Raped Dying Girl, Sent Photos to Friends, Given State-Mandated Sentence Judge Thought Was 'Inadequate'
In a ruling that was bound by state guidelines, a Washington judge sentenced a man convicted of raping a dying teenager to less than three years in prison.
Brian Varela, 20, pleaded guilty in September to second-degree manslaughter, third-degree rape and unlawful disposal of human remains, according to The Herald, stemming from the death of 18-year-old Alyssa Ma Noceda.
"It's a joke," Noceda's mother, Gina Pierson, told KOMO. "Usually people who do stuff like this don't get away with a slap on the wrist."
On Thursday, Superior Court Judge Linda Krese sentenced Varela to 34 months in prison. A sentence, she herself, said she thought was "inadequate" for the crime that was committed, according to WMUR. However, the sentence was the strongest Krese could give based on state guidelines.
To determine a sentence, Washington state uses a system of scoring the offender. Factors considered include adult and juvenile history of violent and nonviolent convictions, current offenses and whether the offender was on community custody when the crime was committed. The number of violent and nonviolent offenses in each category is multiplied by a value ranging from 0.5 to 2.The total offender score the has a corresponding sentence.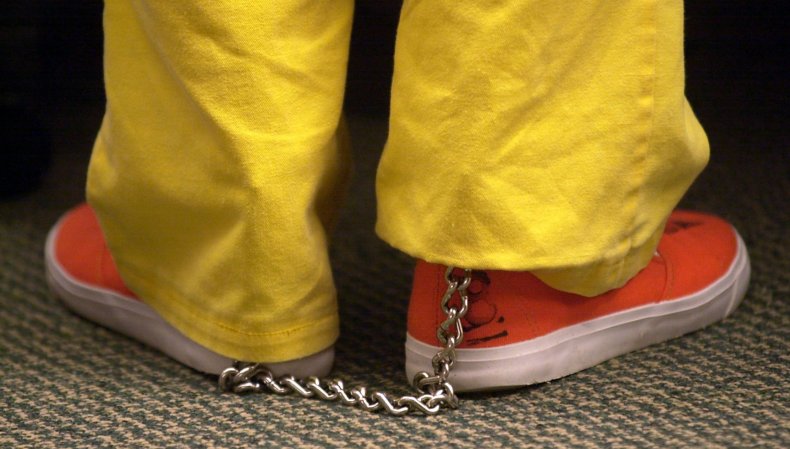 "I'm not sure the Legislature really contemplated something like this," Krese said.
On February 3, Noceda attended a party at a Martha Lake, Washington, mobile home and then spent the evening with Varela, according to The Herald. At one point in the night, Noceda ingested Percocet pills with highly concentrated THC, which was given to her by Varela. Noceda quickly collapsed and as she was overdosing, Varela sent photos of her mostly nude body to a group of friends.
"LOL I think she od'd, still breathing," one of the texts said, according to KOMO.
Varela also reportedly said that he didn't care and that he was sexually assaulting her to "pass the time." In the morning, he showed his housemate Noceda's body, which was cold to the touch, according to The Herald. The housemate told him to call 911, but he didn't.
After Varela told one of his co-workers at Dairy Queen the story, the co-worker recognized Noceda as the same girl from her mother's desperate plea on Facebook for information about her missing daughter. The co-worker called the police and explained the story, which Varela largely corroborated after his arrest.
On February 4, the day after Noceda overdosed, Varela finished his double shift at the Dairy Queen, grabbed a crate and put her body inside. He told investigators he packed the crate with onions to minimize the odor and planned to bury the body, according to KOMO. Medical tests showed Noceda overdosed on fentanyl and alprazolam, which The Herald reported is the generic name for Xanax.
In court, before he was sentenced, Varela apologized for what he did and accepted the consequences.
"I'm sorry for my foolish actions," Varela said according to KOMO. "Whatever I get is what I deserve."
Noceda's family criticized the 34-month sentencing and her aunt, Rachel Palmer, told The Herald that it's basically as if Varela was walking free. She pointed out that he had multiple chances to do the right thing, but repeatedly lied and said she can't forgive Varela. Pierson also disagreed with the sentencing and said state laws need to change to prevent further suffering. However, she's trying to forgive the defendant.
"I don't know why I have any compassion for him, but I do," Pierson said. "I feel bad for his family. I'd be embarrassed if that was my child. I would be hurt."