Man Referred to FBI After His Malaysian Flag Was Mistaken for ISIS-Inspired Star-Spangled Banner Sues for Discrimination
The American Civil Liberties Union (ACLU) of Kansas filed a federal lawsuit on behalf of Munir Zanial, a Malaysian aerospace engineer, alleging the Spirit Boeing Employees' Association (SBEA) referred him to the FBI and withdrew some of its membership benefits after mistaking his country's flag for a symbol of Islamic extremism.
Zanial, a paying SBEA member and a senior engineer at Spirit Aerosystems, organized a party at the SBEA recreation lake in Wichita, Kansas, in September last year to celebrate the end of Ramadan. He invited around 45 guests, some of whom were wearing a hijab, and displayed a Malaysian flag—which features 14 white-and-red stripes and an upper left blue canton with a yellow crescent moon and a 14-point star—to celebrate his native country's 60th independence day.
According to the lawsuit, his guests took pictures with the flag, fished and boated in the lake and Zanial did not receive any complaint on the day. But unbeknown to the engineer, a ranger contacted the SBEA claiming that Zanial was affiliated with radical Islamic terrorism and that he had used the SBEA lake to hold a Islamic State (ISIS) meeting.
SBEA then reported the claims to Spirit Aerosystem saying Zanial displayed an American flag that had been "desecrated by ISIS insignia" and his guests were wearing "Muslim garb." The company then alerted the FBI, which opened an investigation.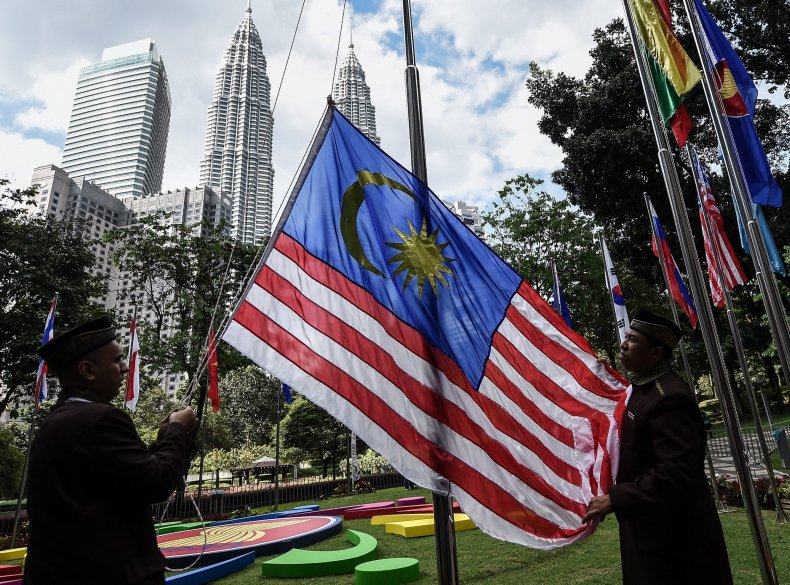 Zanial only heard of the investigation in October, when Facebook contacted him saying law enforcement agents had required information about his account. Two weeks later, an FBI agent recommended closing the probe.
According to the ACLU, the SBEA had yet to contact Zanial about the incident, so the engineer duly continued paying his membership fee and using the association's facilities. He then discovered in January that he was no longer entitled to the rental benefits included in the membership because of an incident that occurred in September "involving a guest holding a flag."
The complaint describes SBEA's behavior "an act of egregious racial profiling and blatant religious discrimination," and sought compensation damages for Zanial. Zanial has been living in Wichita since 2011, obtaining a master's degree in Aerospace Engineering from Wichita State University, and is now married with two children.
"He is concerned that the investigation could affect his lawful permanent resident status. He also feels distress and humiliation based on this experience of being singled-out because of his ethnicity, race, and religion," the complaint read.
The SBEA told a KWCH news reporter they had no comment at this time.