Man Backed Over Why He Didn't Buy 16-Year-Old Stepdaughter a Car
A man who was chastised for not buying his 16-year-old stepdaughter a car for her birthday has won support online for his actions.
According to a Reddit post penned by the stepdad, writing under the handle u/aita9182929, his wife, who he married a year ago after 13 years of dating, is "not talking" to him after he failed to splash out on a car for the teenager.
But while his refusal to go large on his stepdaughter's birthday gift may have gone down badly with his partner, many on social media felt he had done little wrong.
Blended families of this kind are a common component of American society today, with data published by the Pew Research Center in 2015 showing that around 16 percent of children are living with a stepparent, stepsibling or half-sibling.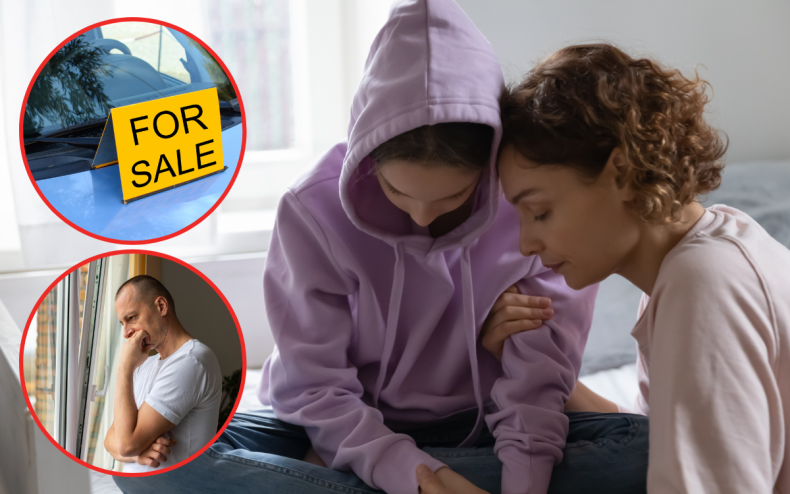 Making these new dynamics work, however, takes effort and consideration, particularly in scenarios involving a stepfather and an adolescent girl.
A previous meta-analysis of children who experienced parental divorce published in the Psychological Bulletin found that girls have a harder time adjusting to stepfathers than boys. The study concluded that while the presence of male figures of this kind accounts for greater well-being among boys, it is less so among girls.
It's therefore important for stepfathers to understand the delicacy of the role they are playing during these formative years. That might explain why the stepdad in this particular scenario has attracted the ire of his wife, especially given the context.
According to the stepdad writing in the post, while he has always been opposed to having kids of his own, he has a niece who he likes to "spoil." When it was her birthday, he chipped in to buy her a car which "made her very happy."
Though he said he "generally" gets along with his stepdaughter and her sibling, he simply didn't think to do the same for her. " I bought her a nice bag that she had said she wanted," he wrote. "I thought it's a good and thoughtful gift but my wife looked shocked."
After the party, his wife "blew up" at him as she said "they expected a car" since he had bought one for his niece. Yet while his partner was livid, Laura Wasser, a family law expert and chief of divorce evolution at Divorce.com, stood up for the man involved.
Important Discussions
"Did he and his wife discuss what they would do for their daughter's 16th birthday beforehand? If not, then it's understandable that he didn't know what her expectations were," she told Newsweek. "However, if they did discuss it and he went against what they agreed on, then that's a different story."
On reflection though, Wasser felt he perhaps should have bought his stepdaughter a car. "While it's understandable that he may have a closer relationship with his niece, he's now part of a blended family, and that means treating all the children equally," she said. "If he can't do that, then it could cause resentment and hurt feelings, which can lead to bigger problems down the line."
Some on social media agreed with Wasser on this point. One Reddit user, posting as FileDoesntExist, slammed the man for "being with a woman and being in her kids lives for 13 years and treating them like roommates."
However, the majority backed the man's actions, citing Wasser's earlier point. Realistic-Site-3952 said: "If your wife was expecting a car, she should have communicated that so you all could discuss it and see if it was feasible. And Bio Dad should have been looped in as well."
Reflecting on the situation and how the family could best move forward, Wasser urged the couple to sit down and have "an honest conversation about their expectations" in order to avoid a repeat in the future. "Blended families can be tricky to navigate, but with open communication and a willingness to treat all the children equally, it's possible to create a happy and healthy home for everyone involved," she concluded.
Newsweek reached out to u/aita9182929 for comment. We couldn't verify the details of the case.
If you have a family dilemma, let us know via life@newsweek.com. We can ask experts for advice, and your story could be featured on Newsweek.