Upset at what he considers the lax licensing around service animals, Prescott, Arizona man David Keller has requested that his beehive be considered a support animal and allowed entrance into businesses and other places that normally prohibit pets.
Keller does not actually own a beehive, nor has he ever. But according to AZFamily, he logged on to a website called USA Service Dog Registration and was able to submit a photo of a beehive and have it listed as a trained service animal.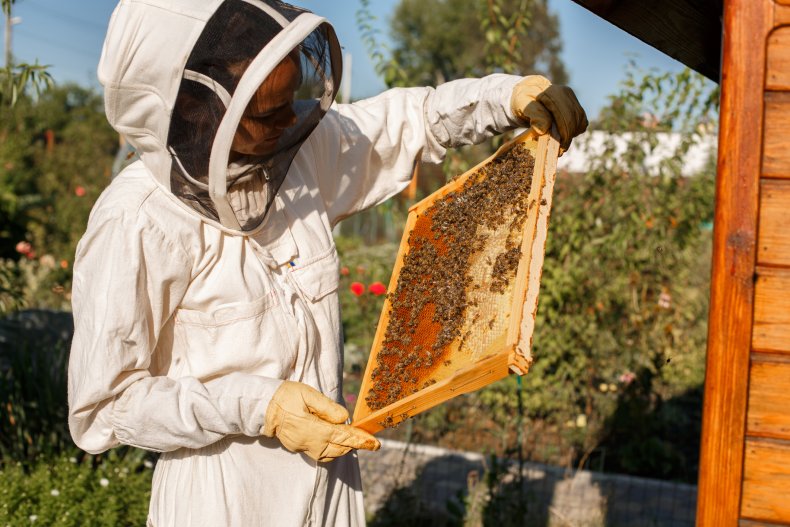 Keller's concern around improperly trained service animals started when he observed a dog wearing a service vest pulling its owner into a parking lot, belying the implication that the pet was specially educated to aid its owner and behave appropriately in public.
However, there is no governing body or legal authority that supervises the licensing or labeling of service animals. The site Keller used, and many like it, issue certification without any verification of the animal's training or function.
Jaymie Cardin, a service dog trainer in Scottsdale, had harsh words for the site.
"They're very silly. They don't mean anything. You can go pay for a registry on one of those web sites, and basically, you're just paying for a piece of paper and to put a name on a list," she told the station.
Keller said he obtained the certification to "bring awareness to the issue that anyone could do this."
Service dog vests, harnesses and other accessories can be purchased easily on sites like Amazon.
"It's making people believe all animals are service animals when they're not, and there's a clear difference," Keller told the station.
According to federal law, service animals can only be dogs or miniature horses. According to that law, these animals are required to be trained to do work or perform tasks for the benefit of an individual with a disability. The statute was updated in 2018 to explicitly state that the provision of emotional support, well-being, comfort, or companionship do not constitute work or tasks.
Certification is not a necessary component of a service dog's training.
Some states, including Arizona, mandate civil penalties for people who fraudulently misrepresent a pet as a service animal. If Keller were to obtain a beehive and try to take it to the DMV or other public location, he would be liable for a $250 fine.