Man Released From Jail to Cremate Mother He Is Accused of Murdering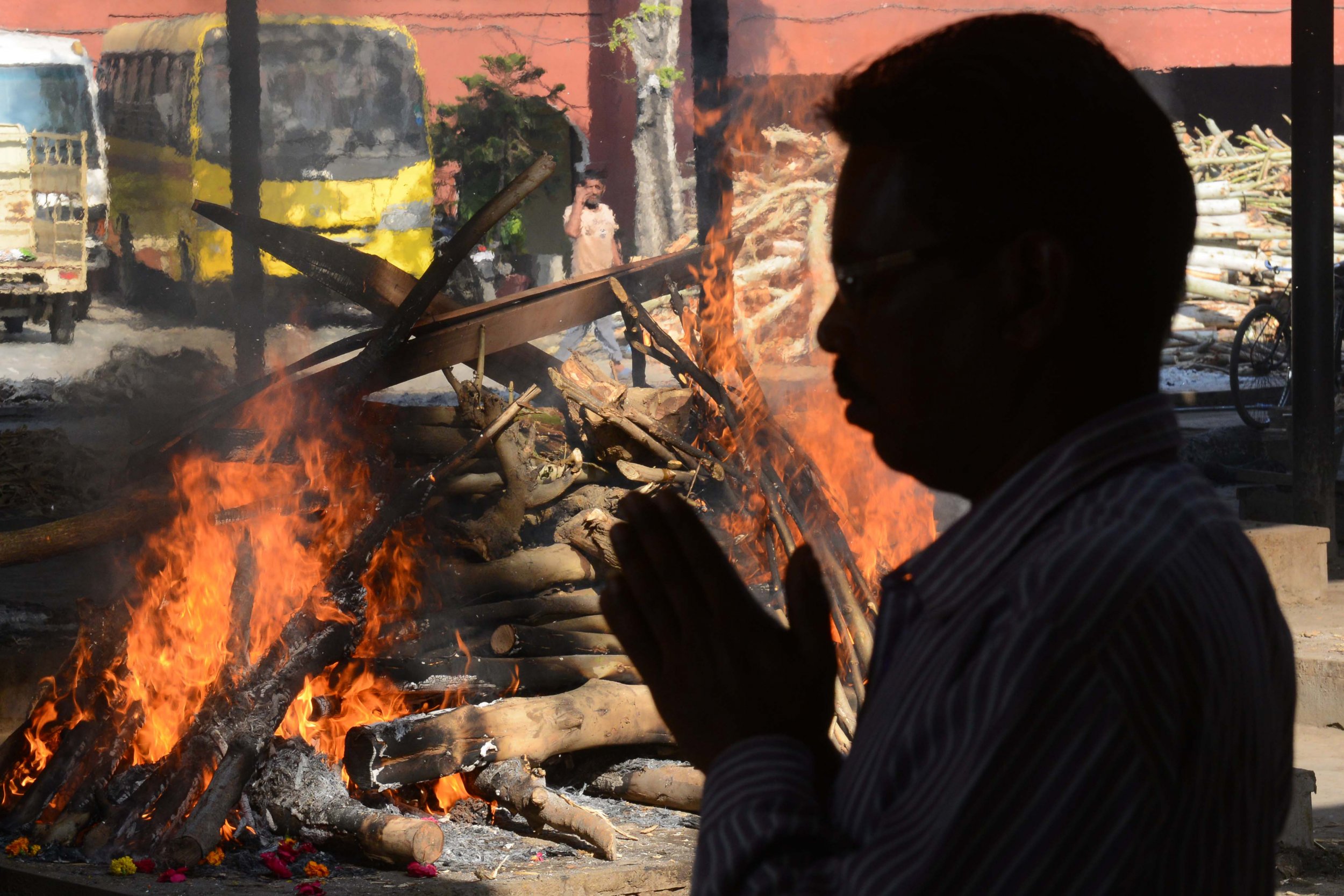 A man who was arrested for killing his ailing mother was escorted by police to light the pyre to cremate her.
The Times of India reported how Yogesh Shenoy, 53, was an unemployed accountant who could not afford the medical bills of his 80-year-old mother Lalita.
His wife had left him in 2011 and the mother and son had lived together in a housing block in Dahisar on the outskirts of Mumbai.
She had suffered from spondylosis and high blood pressure and two months before her death, he had to leave his job as an accountant at a hotel, to provide constant care for her.
Neighbors reported how there used to be regular fights between them and police were called on November 30 after one got particularly vocal. When officers arrived, they discovered the woman's body and a weapon.
Police said that he tried to poison his mother with an overdose of sleeping pills, which he crushed into a glass of milk. When that failed, he smothered her with a pillow, which she also survived.
He then took a box cutter and slit his mother's throat, India Today reported.
"Yogesh told investigators that he had initially planned to kill himself. When that did not work out, he plotted methodically to bump off his mother," an officer from Mumbai's MHB police station told the Times Of India.
However, after Shenoy was arrested, none of his family were willing to conduct her last rites and so his mother's body was kept in a morgue for three days.
Police decided to escort Yogesh to the crematorium to ignite the pyre on December 2.
"We tried to reach every relative of the family, including her brother, nieces and nephews to hand over her body (to). But none was willing to come forward. They said they had severed ties with the Shenoys and did not wish to conduct her last rites," police told the Times Of India.
Shenoy's landlord Darshana Ghone told the Hindustan Times: "They have been my tenants for decades now. They did not interact much with anyone in the neighborhood."