Man Released From Prison Plans to Marry Sister of Man He's Accused of Killing
An Ohio man convicted of killing his roommate more than 30 years was released from jail on Thursday after his conviction was overturned. Waiting for him was his fiancée, who also happens to be the sister of the man killed.
John Tiedjen left Cuyahoga County Jail after being incarcerated for 32 years for the death of Brian McGary. He left with Crystal Strauss, McGary's sister.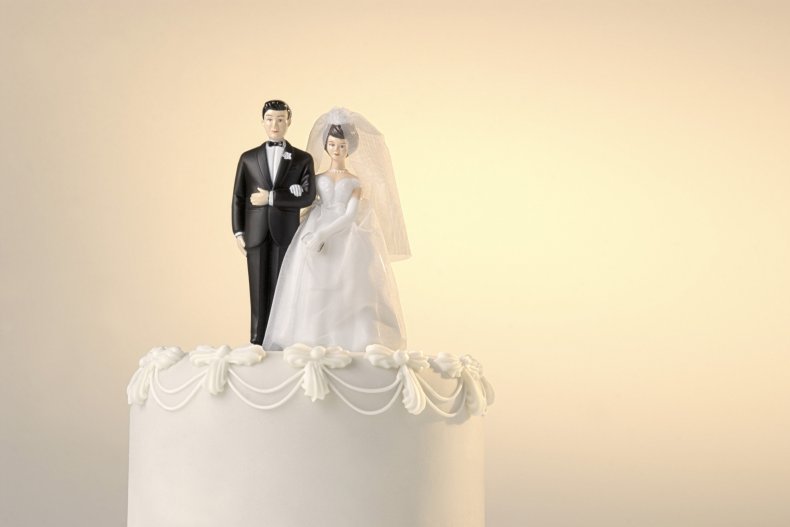 Strauss told local Fox affiliate television station WJW, "He asked me to marry him on New Year's Eve, and I said, 'Yes.' The type of connection we have, people are not going to understand."
Tiedjen was convicted of shooting his then-roommate McGary, but a judge recently ruled that the state reportedly withheld dozens of crime-scene photographs and police reports from his attorneys that could have affected the outcome of his original conviction.
Cuyahoga County Common Pleas Court Judge Dick Ambrose made his decision on June 22 that Tiedjen deserved a new trial. The decision came after a crime-scene expert hired by Tiedjen's lawyers proved that the newly uncovered evidence showed witnesses said other people were present around the time of the shooting and that police failed to properly preserve evidence.
McGary, who had lived with Tiedjen's family since he was 15 years old, was found dead with a stab wound in his chest and a gun shot between his eyes on April 1, 1989. He and Tiedjen had reportedly spent the night drinking. A neighbor later stated he heard a gunshot, and he said he believed he saw Tiedjen later leave alone.
Cleveland police arrested Tiedjen days later. He at first told police he couldn't remember the events of the night of McGary's death because he was passed out from drinking and smoking marijuana. However, he later confessed to shooting McGary after he said McGary confronted him with a gun.
Tiedjen's confession came after hours of questioning from a detective, who also allegedly lied to him about having his DNA on the gun and threatened to hit Tiedjen's head on a table. The detective also allegedly told Tiedjen that he could get a better deal if he told the court he shot McGary in self-defense.
Tiedjen was convicted of killing McGary later that year and sentenced to 18 years to life in prison, although he has long maintained his innocence.
Among the people who believe in Tiedjen's innocence is Strauss. Now Tiedjen is making wedding plans with the sister of the man police said he killed. WJW spoke with Tiedjen and asked him how the relationship with Strauss came to be.
"Against all odds. God put us together," Tiedjen told the station.
Cuyahoga County prosecutors maintain they were correct about Tiedjen killing McGary in 1989. They wrote a long appeal, which was denied. Tiedjen is currently under house arrest while he awaits a new trial.