Man Rescued From 100-Foot Mine Shaft After Surviving Two Days Without Food, Water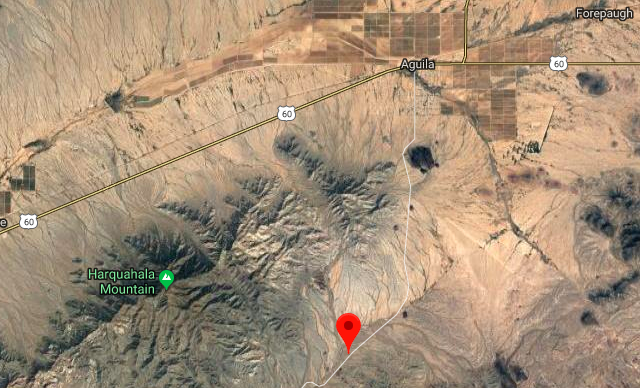 A man was rescued on Wednesday after surviving two days in a 100-foot-deep mine shaft in a remote area of Maricopa County, Arizona, officials said.
John Waddell, 62, reportedly fell down the mine shaft in the area of Eagle Eye Road and Mile Post 13 on Monday and was discovered by a "good samaritan," Sergeant Joaquin Enriquez of the Maricopa County Sheriff's Office tweeted. Enriquez said the man was "alert and talking."
Waddell, who went without water or food for 48 hours, broke both of his legs and experienced severe dehydration. He was alone when he fell into the 100-foot gold mine shaft on Monday, KNXV-TV reported.
The 62-year-old reportedly killed three rattlesnakes while at the bottom of the 100-foot shaft.
He was rescued by his friend Terry Shrader, KSAZ-TV reported.
Shrader told KNXV-TV, "He had called me Monday, and told me he was coming to the mine. We always had a deal. If he is not back by Tuesday [to come check on him]."
"Since he didn't come home yesterday, I was bound determined to come out here today," Shrader said. He said he was afraid of what he would find when he came to the mine.
When Schrader arrived with his truck, he said he could hear Waddell yelling out "Help, help!"
"I did get enough [service] that the deputies were on their way," he told the station.
More than a dozen people worked to create a pulley system consisting of hundreds of feet in rope to pull Waddell out of the hole. The rescue operation took more than six hours KNXV-TV reported.
A medic was lowered to treat Waddell before a metal gurney lifted him from the shaft, authorities said. Enriquez said Waddell was rescued from the mine shaft and airlifted to a local hospital with non-life-threatening injuries.
"Great outcome today with all MCSO and law enforcement partners," the public information officer tweeted.
"He's got both artificial knees. One of them is messed up," Schrader said. However, he said his friend and neighbor of eight years was a "tough guy."
The mine shaft was located near Eagle Eye Road south of U.S. 60 near Aguila. The area, located west of Wickenburg, is about 90 miles northwest of downtown Phoenix, AZ Central reported.