Video: Man Rescued from Car Roof While Stranded in California Flood Waters
A California motorist had to be rescued from his car as flood waters rushed through the streets and left him stranded.
In the video above, the man is seen standing atop his vehicle as rescue crews helped him to safety. He wasn't the only one who needed a hand; many other drivers also had professional assistance, FOX40 News reports. Pets were rescued too, according to NBC.
It's never a good idea to attempt to drive through flood waters, but Folsom City Council member Roger Gaylord, understands why some drivers may have not fully understood what was to come.
"I lived here for 24 years and I've honestly never seen anything like this in my life," Gaylord told FOX40 News.
The storm impacted a wide area including Folsom all the way down to Los Angeles, which is about 400 miles away. In San Luis Obispo County, located between Folsom and Los Angeles, ten people had to be pulled from the Salinas River, according to KRON4.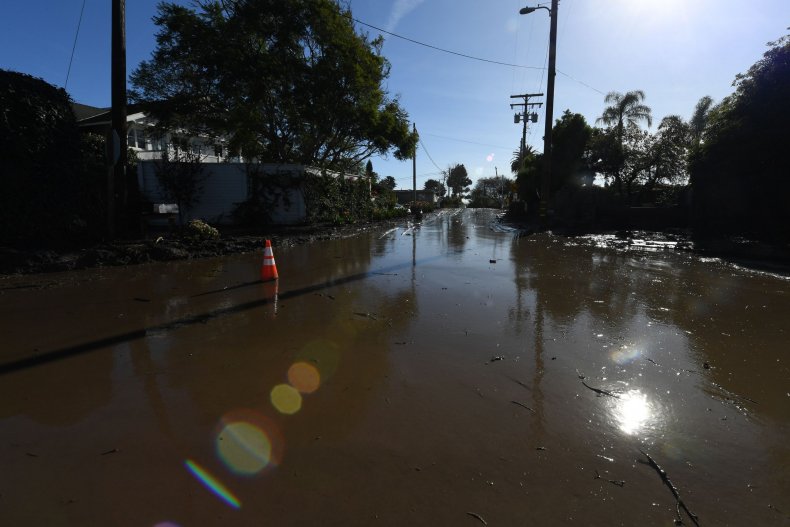 Although the storm caused chaos and many rescue efforts, the three-day rain was much needed, considering the state had an extremely dry winter.
"I think the benefits of the storm outweigh the disadvantages of it ... because we needed this rain so badly," Joe Del Bosque, a farm owner in San Joaquin, told The Associated Press.
Heavy rains has since stopped and evacuations throughout parts of the state have been lifted.