Man Returns Long-Lost Dog Tags to Owner's Family
It turns out that buried treasure exists outside of Robert Louis Stevenson novels. While renovating his old farmhouse, Chattanooga, Tennessee resident Jonathan Long found something surprising: a pair of dog tags that had been missing since the 1950s. The tags have since been reunited with the original owner's daughter, according to WRCBtv.
"It was really amazing, it was like somebody from the past saying hello," Long said of his discovery.
In an attempt to track down the solider to whom the tags belonged, Robert B. Agee, Long, a friend, or a relative apparently took to the subreddit r/Chattanooga to solicit advice.
"If you're a descendant of this hero or know who is, please contact me. I found the dog tag digging up a stone path in my backyard off Germantown Road here in Chattanooga. I'd love to reunite this jewel with its family and possibly see a picture of ole Bob. Thanks for your service Robert!!" user @isaiah20jon wrote on March 19.
But Long didn't stop there. In addition to posting on social media, Long passed Agee's name on to the Chattanooga Public Library, hoping that the local history department would be able to provide him with some more information. His hunch was correct. Within several days, the department had positively identified Agee as a former resident of Long's house.
In a follow-up to his original Reddit post, Long shared some facts about Agee. "The Chattanooga Library really helped out with the local history here," he wrote. Agee had married in Knoxville and settled in Chattanooga after the war ended. There, he had raised a family and worked as a surgeon before moving to Pulaski, Tennessee.
Long was overjoyed that the mystery had been solved.
"It was like having a long word problem and in the end having the right answer," he told WRCBtv. "I was just like, 'Yes!'"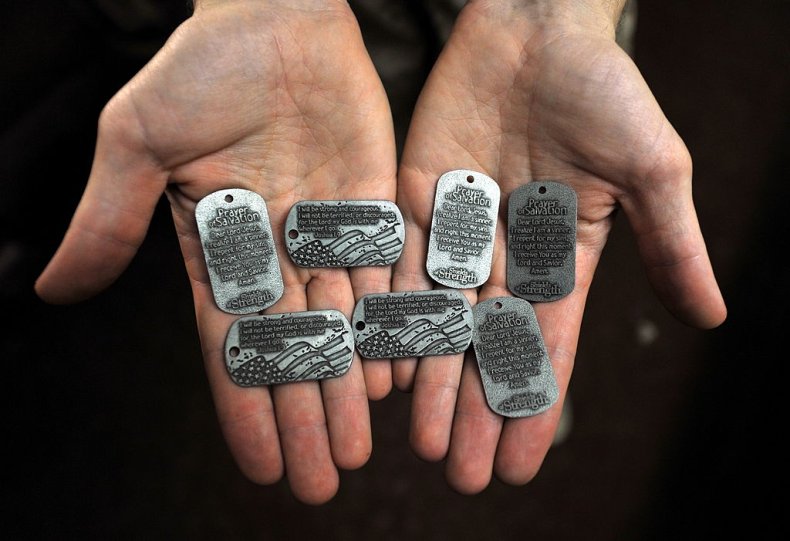 With the help of the library, Long was able to determine that Agee's daughter still resided in Tennessee. The "library gave me a couple of leads to find her, so wish me luck," he wrote in a follow-up to his original Reddit post. But he didn't need it. Over the weekend of April 3, Long called up the daughter to share the news before shipping the tags off to her.
Of his tireless efforts to reunite the tags with the Agee family, he said, "The dog tags aren't mine. They belong to Robert. Or what's left of Robert."