A man exposing his father-in-law's X-rated browser history at a family get-together is being applauded online.
Sharing his tale with Reddit's Am I the A******? (AITA) forum, user u/OrdosDeluxe explained how an ongoing feud with his father-in-law lead to the awkward encounter—and a serious telling-off from his wife.
Describing himself as "not a handy guy," for years OrdosDeluxe's father-in-law has berated him about his lack of "worthwhile skills" in areas such as plumbing, joinery or electronics.
As his father-in-law occasionally lends a hand with DIY, the poster has so far kept his mouth shut. He works in IT, so he repays the favor by helping his father-in-law out with his tech issues.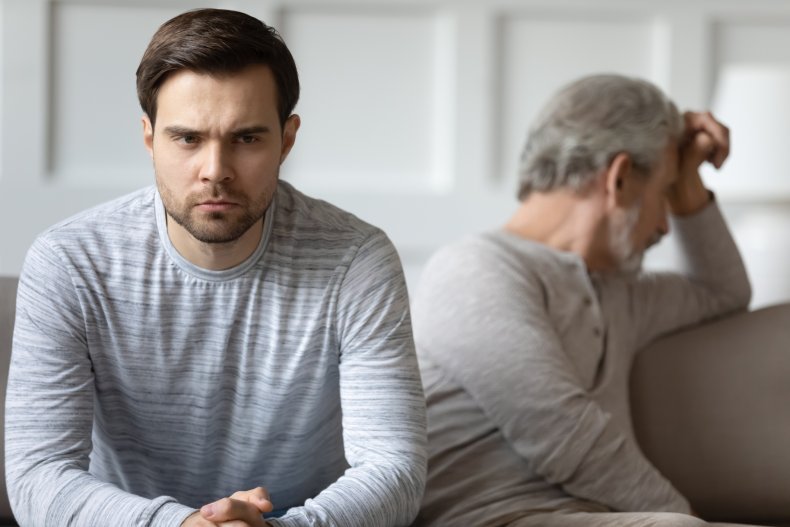 Despite being "IT illiterate," his father-in-law doesn't appreciate OrdosDeluxe's efforts.
"He'll say (often in front of family and friends) that I'm not a real man, or that I'd be useless in an emergency, that sort of thing," the Redditor explained.
While visiting his wife's parents, her father asked the poster to take a look at this laptop, which had some sort of virus.
"When I fired it up, it was one of those ransomware programs - camera was showing the webcam feed on a fake police website," he said. "I was able to get his computer somewhat back to normal after a while, which took longer than he'd have liked according to his comments."
His father-in-law began to "badger" OrdosDeluxe about what caused the virus. He looked through the history and found a long list of porn websites.
"Nothing particularly embarrassing, but probably information that he wouldn't have wanted shared," he wrote.
In response, the Redditor blurted out: "Loads of these porn websites have a lot of viruses and dodgy stuff, I'll get you a membership from my Norton account."
Unsurprisingly, the room quickly became tense. His mother-in-law was furious and OrdosDeluxe and his wife left shortly after.
"We left shortly after that, but on the way out we heard the two of them arguing," he wrote. "My wife gave me both barrels in the car. Things have been frosty ever since, and I wonder if I went too far."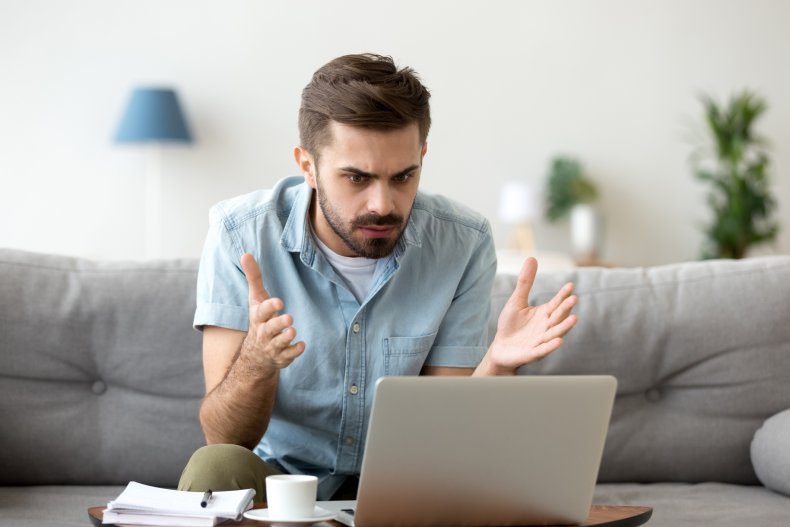 'I'd Like to Think He's Learned His Lesson'
According to a recent study published in Sexuality Research and Social Policy, it's common for men of all generations—from 12 to 85 years old—to regularly peruse porn sites, although consumption slows down slightly with age.
OthosDeluxe hopes that his wife and family will be able to laugh about the cringe-worthy encounter someday.
"Not for at least a few months I'd say," he told Newsweek.
While his wife didn't find his comment funny, they have since made up.
"Her dad has always been one of those family patriarch types where what he says goes, so that's why she didn't appreciate my response," he said. "She has since admitted that's not right, so things are ok between us again."
Does this mean his father-in-law might finally stop with the condescending comments?
"I'd like to think he's learned his lesson, but he's a stubborn guy so I can't be certain," OthosDeluxe said.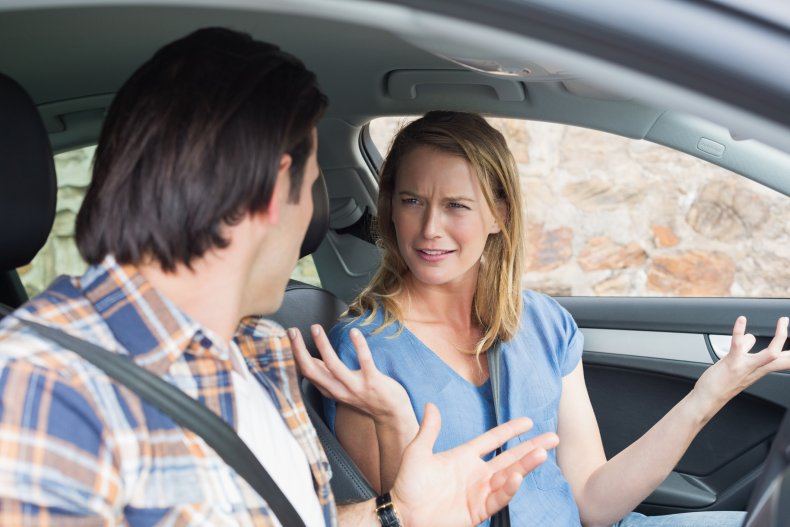 'I Can't Stop Laughing'
In the poll attached to the post, Reddit users voted OrdosDeluxe "NTA" or "Not the A******."
"If he doesn't like the answer, he shouldn't ask the question," commenter Dittoheadforever said.
"I seriously can't stop laughing," wrote my80saddicition. "Well, Dad? What did we learn today?"
"I know it was unintentional, but *chef's kiss* for putting him in his place," commented Dangerous_Number_685.
"I mean, I would have just not fixed the computer. Being as you have no worthwhile skills, and all," said Nosdarb. "Please ask him if he's 'porned up the laptop again' every single time he maligns your life skills from now on."
If you have a family dilemma, let us know via life@newsweek.com. We can ask experts for advice, and your story could be featured on Newsweek.