Man Robs Istanbul Bank Before Throwing Money From Top-Floor Balcony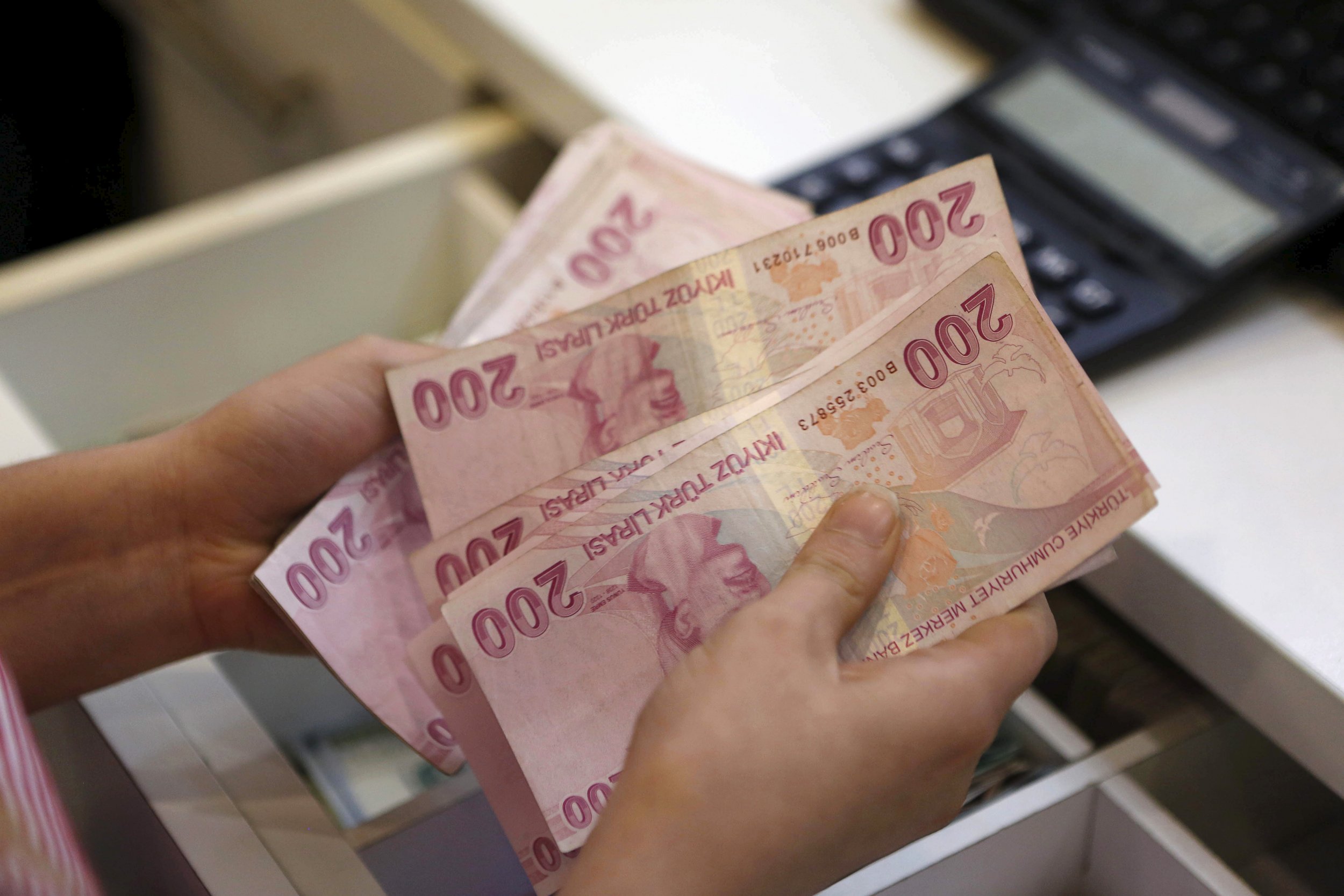 A Turkish man embarked on a bank robbery fit for Hollywood on Wednesday when he stole more than $10,000 from an Istanbul bank before scaling the building and throwing the money from the top of the complex.
The man, identified as Semih Bulut, took a different approach to the sale of his father's Istanbul building to the bank some four years ago in the Kumkapi district of Turkey's largest city.
Bulut entered the bank with a rifle and managed to steal some 30,000 Turkish Lira ($10,700) from the bank's vaults before armed police arrived at the scene, located just a 20-minute walk from the main tourist sites on the west, European side of the city.
Bulut then took to the top of the building to escape the police, finding himself on the top-floor balcony with the money and weapon, cornered by authorities. Video footage shared by Turkish news site Haber showed Bulut wearing a dark blazer, strolling across the balcony.
He proceeded to remove the blazer, fire shots into the air and throw his haul of money onto the street below. Photographs shared on social media show him nonchalantly throwing wads of cash with his right hand off the balcony while holding up the rifle with the other.
Turkish police eventually sent a negotiator to the scene to talk the bank robber down and after some four hours of negotiations, he finally surrendered himself, according to Turkish daily Hurriyet. Police took Bulut for questioning at a local police station while other officers were left to pick up the bills of Turkish Lira strewn across the Istanbul street.
Correction: This article originally incorrectly stated that Istanbul is the capital city of Turkey. Ankara is the capital city and Istanbul is the country's largest city.