Man Saying Anti-Trumpers Set His Truck Alight Did it Himself: Officials
A Minnesota man has been indicted after he allegedly staged an arson attack at his home.
According to ABC5, the U.S. Attorney's Office has claimed Denis Vladimirovich Molla, 29, staged the fire at his Brooklyn Center camper in September 2020.
Authorities have since charged Molla with two counts of wire fraud in connection with the blaze. No one was injured in the fire at the property.
The network reported Molla had suggested he had been targeted because of his support for former President Donald Trump and that he had a flag that supported the Republican on his camper.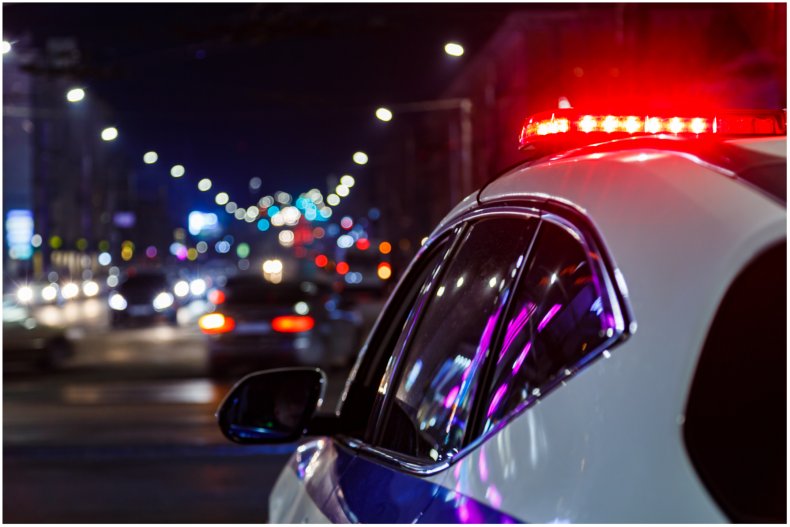 He claimed someone had spray-painted his garage door with graffiti that said "Biden 2020," "BLM" as well as an Antifa symbol.
Trump supporters have previously blamed Antifa, a decentralized, radical left-wing movement, for numerous attacks including the Storming of the Capitol, but without much supporting evidence.
Prosecutors with the U.S. Attorney's Office claim Molla started the fire on his property and spray-painted his own garage and submitted insurance claims to cover the cost, according to ABC5.
Molla created GoFundMe accounts to benefit himself, according to authorities, and threatened insurance companies when it denied some of his claims.
Newsweek found supporters ended up donating more than $17,835 to Molla's GoFundMe page.
On the page, Connor Jones wrote on behalf of Molla: "It's believed he was [a] target for his patriotic support of our president."
ABC5 reported Molla was also able to obtain $61,000 from an insurance company following the fire. It added Molla made his first appearance in court on Tuesday, and it is still unclear if a plea has been entered.
Newsweek has contacted the U.S. Attorney's Office for comment.
According to legal firm Brown Law Offices, wire fraud involved the use of a telephone, radio, television or the internet to conduct a scheme that defrauds victims of money.
It added: "As a federal offense, wire fraud is typically charged as a felony, leading to very harsh penalties.
"The punishment for a wire fraud conviction will depend on the amount of money defrauded, and the number of victims involved. In the most serious cases, a conviction can result in 20 years in prison, and fines up to $100,000."
Newsweek has reported on numerous cases where officials have gone after people suspected of being involved in fraudulent schemes.
Earlier this year, the U.S. Department of Justice ramped up federal cases against alleged COVID-19 scammers.
The effort is part of an ongoing initiative to eliminate coronavirus fraud, and it said it had uncovered more than $8 billion in fraud schemes since the pandemic began.