Man Says He's Missing $10,000 in Stimulus Checks, Tax Refunds Because IRS Thinks He's Dead
Most people who didn't receive their stimulus checks haven't gotten the payment because they either don't qualify or the Internal Revenue Service (IRS) doesn't have their information on file.
But for one Indiana man, it's because the agency thinks he died two years ago.
Bobby Musgrove told WTHR he received a letter from the Social Security Administration (SSA) expressing condolences about his death. Upon learning he was very much alive, the SSA issued an apology, but he hasn't been able to get his name taken off the Death Master File.
Neither the IRS nor the SSA has claimed responsibility for resolving the issue.
As such, Musgrove said he hasn't received any money from the three rounds of economic impact payments. Since the pandemic started, Congress has approved three rounds of direct payments, often called stimulus checks. An individual who was eligible for the full payment allocated in all three rounds would have received at least $3,200.
Musgrove also hasn't received tax refunds. By his calculations, the IRS owes him over $10,000.
"That's a lot of income that I really need," he told WTHR. "I'm begging to be alive in the system and can't do it."
Armed with his state identification, birth certificate and tax returns, Musgrove met with IRS officials in person. While they believed that he was alive, he said he was told it was a problem Social Security had to fix. When he talked to Social Security, they said it's an IRS problem.
Musgrove isn't the only person to have to fight the federal government to prove they're alive.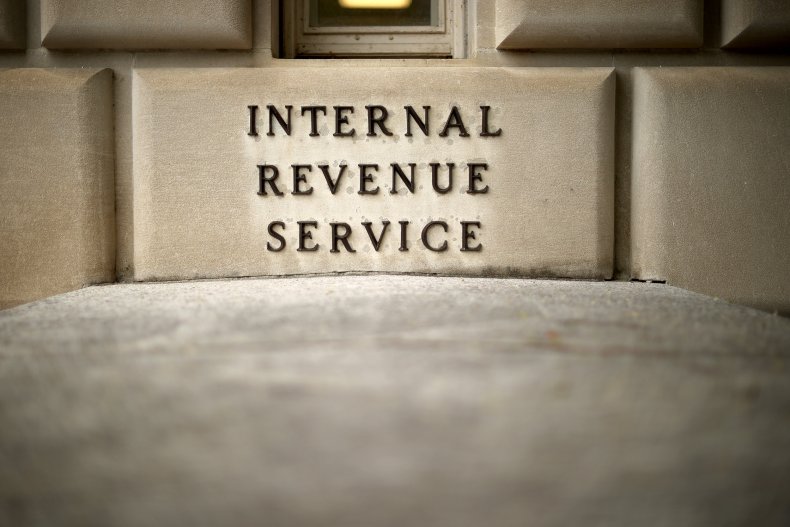 Cathy Celentano, a South Carolina woman, told WIS-TV she found out she was considered deceased in the IRS' system upon filing her tax return last year. Similarly to Musgrove, her repeated attempts to fix the problem were in vain and she was unable to receive a stimulus check or file her taxes.
Celentano turned the issue over to Jackson Hewitt, a tax service. Sarah Hoffman, the vice president of franchise operations at Jackson Hewitt, told WIS-TV they've had "a couple" of people who were incorrectly declared dead.
The pandemic is exacerbating the problem, as it has put a strain on IRS resources. Americans have complained about difficulty in accessing help over the phone, in part because of lengthy wait times, while getting questions answered hasn't been easy.
At least two other people in Kansas had the same issue, KSNW found.
Kathi Hollander, who lives in Knoxville, Tennessee, was informed she was considered dead when she tried to file her tax return this year. Hollander told WREG her 2020 tax refund was rejected because, according to the IRS, her Social Security number belongs to a deceased person. It's caused her to miss out on the last two stimulus checks.
According to the IRS, Shakira Evans, a Philadelphia woman, has been dead for more than a decade. Evans also learned about the mistake when she filed her taxes, and told the Philly Voice in 2019 she's made repeated trips to the IRS office. According to Evans, she was told to "wait."
"Wait for what? How long will it take to go into their system and change a simple error?" she said. "My children and I are suffering at the hands of the IRS. Someone just needs to do their job and fix this! How much more do they need?"
Newsweek reached out to the Treasury Department and Social Security Administration for comment, but did not receive a response in time for publication.