Man Says Tesla 'Locked Him Out' of Car Until He Pays for $26K Battery
A Canadian man went viral after claiming the battery in his $140,000 Tesla died and that a replacement would $26,000.
Mario Zelaya, known as @supermariozelaya, posted about his situation on TikTok where it received nearly 1 million views overnight. The video can be found here.
Zelaya's video comes just weeks after disgruntled Tesla owners in Norway carried out a hunger strike.
Some of their complaints include poor customer service, bubbles in seats, and rust.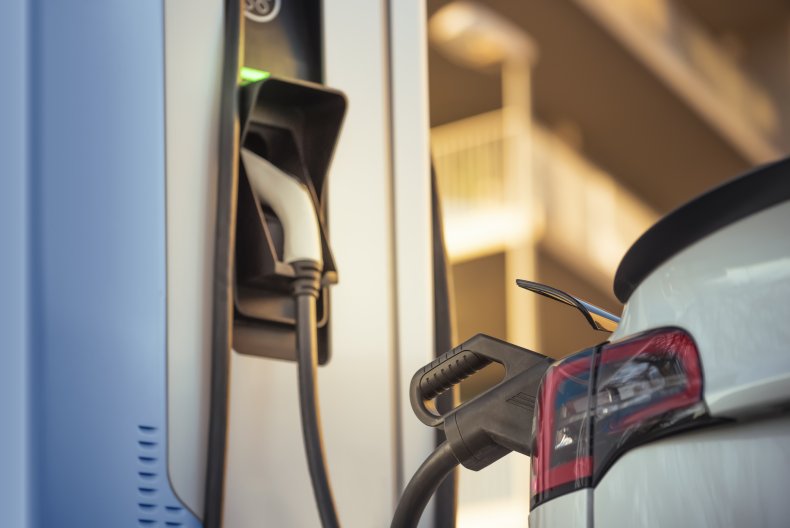 Tesla Troubles
In July, Tesla was forced to reimburse a German customer after the vehicle they purchased was deemed a "massive hazard."
A German court made the decision after concluding the driver's assistance system did not "adequately or reliably" recognize traffic obstacles and that the car would repeatedly break which was deemed dangerous in busy urban areas.
In February, the company was forced to recall over 578,000 vehicles after the National Highway Traffic Safety Administration (NHTSA) said they failed to comply with safety standards and posed a "potential danger" to pedestrians.
Along with safety concerns, Tesla has also faced criticisms over the cost to replace batteries that "outlasted warranties."
Last year, a Finnish man went viral for blowing up his Tesla after he refused to purchase a new battery for $23,000.
After being told that the battery in his 2013 Model S had "outlasted its 8-year warranty" and would need to be replaced, he contacted a Finnish explosives team to blow up the car.
'Recalls Are Needed'
In the viral video, Zelaya replied to a comment from a previous video explaining his situation. In the videos, he says that his "piece of trash Tesla" died and that it would cost him $26,000 to replace the battery.
"My Tesla died," the on-screen text read. "$26K for a new battery. Locked out of car. Recalls are needed."
Zelaya said he purchased the brand new 2013 vehicle for $140,000 but explained that some 2013 and 2014 models had issues with fluid from the air conditioning system dripping into the battery.
"You're probably thinking I'm full of crap, I'm making this stuff up," he said. "I'm not. I got Transport Canada involved and they actually did an investigation on the car. Not only did they do an investigation on this car, they're gonna be doing one that Tesla doesn't realize is coming up."
Zelaya said he got in touch with another Tesla owner who experienced the same battery issue and said Tesla will not give them an explanation.
"They're basically trying to sweep it under the rug and I just got notified by them that they canceled their Uber credits," he said.
He claimed that Tesla canceled the customer's Uber credits—which he received when he went to get the car serviced—after he kept asking why the car needed a new battery.
"Now Tesla is trying desperately to hide the fact that they have these issues with the batteries that need to be recalled," Zelaya said.
'No Incentive'
Zelaya also claimed that when Tesla owners get their cars serviced, the batteries are not checked.
"They have no incentive to help you to make sure that the battery is fully functioning and running," he said.
Although he was a year outside of the warranty, Zelaya said he does not believe the water damage and rusting started that year.
"That's something that started during the warranty period so if the issue starts during the warranty period and they have no incentive to check the battery even though you service it with them all the time, it doesn't matter. It's outside of warranty."
Zelaya said that he is trying to sell the car since it died but is unable to because the ownership papers are locked inside.
"People are saying dismantle the front...watch some YouTube videos," he said. "I don't have time for that."
Instead, Zelaya opted to spend $30 on new ownership papers.
"I'll never buy another Tesla again," he said. "That's the long way of me saying stay the f**k away from Teslas. They're brutal cars, brutal manufacturing, and even worse, they're a 10-year-old company."
Viewer Reactions
More than 3,700 users commented on the video, many claiming they experienced similar issues with their vehicles.
"Scream it from the rooftops. I've had nothing but issues with mine," one user said.
"You will never convince me that owning a Tesla that someone else can control is a good idea," another user said.
"A mint 2005 Honda civic would have still been running...just saying," another said.
"I just got my battery swapped," another user said.
"Tesla is the iPhone of cars," another said.
Newsweek reached out to Mario Zelaya and Tesla for comment.