Man Sent to Buy Hot Dogs Scoops up $107,000 Lottery Win
A Wisconsin man has won over $107,000 after his wife sent him out to buy hot dogs — and he bought $10 worth of lottery tickets.
The Wisconsin Lottery said the lucky winner, who has been named as Joseph Bednarek, won the jackpot after his "hot dog run turned into a hot win."
The win took place in Madison, Wisconsin, on March 22.
The lottery tickets Bednarek bought are part of a lotto game with a rolling jackpot. The odds of winning are quite small: 1 in 169,911. The Wisconsin Lottery said: "Badger 5 is a Wisconsin-only lotto game with a rolling jackpot starting at $10,000. The odds of winning the Badger 5 jackpot are 1 in 169,911. Tickets are $1 per play."
Bednarek, who is retired, had been sent to the store to buy food by his wife, Ellen.
The Wisconsin Lottery said: "Joseph Bednarek's wife sent him out for hot dogs and other groceries. Joseph went to Pick 'N Save, 55 W. Pioneer Rd., Fond du Lac."
After seeing what the jackpot total was for the lottery, Bednarek decided to buy some tickets.
He then returned home with his food before he "checked his numbers the next day and realized he had gone on a very lucky grocery run, as he held the jackpot-winning ticket."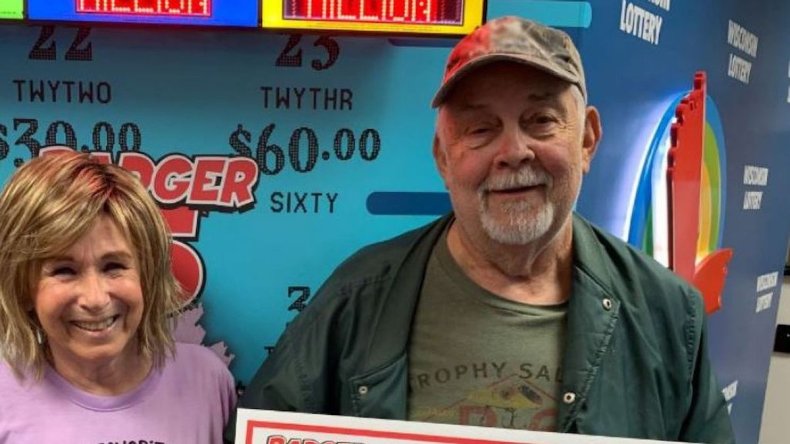 The Wisconsin Lottery said that Bednarek is going to use his cash windfall to complete house repairs, then put the remaining money into his savings.
Madison has a reputation for good cheese and craft beers. It also features an annual flyover show with military jets and boasts a strong athletics crowd, based around the University of Wisconsin-Madison.
The Wisconsin Lottery says it enriches communities statewide by giving back 93 percent of its revenue to winners, retailers and homeowners.
Since 1988, the Wisconsin Lottery has generated over $17 billion in total revenue, more than $9.7 billion in prizes paid, and $5.1 billion in funding for property tax credits to eligible state homeowners.
In December 2021, a man who lives in a suburb of Adelaide, Australia, played the lottery and won $3.4 million after marking his Set for Life ticket with numbers that appeared to him in a vivid dream — where he'd won the lottery. He said he now believes in premonitions, given his multimillion-dollar win.
This story was provided to Newsweek by Zenger News.