Man Sentenced for PPP Fraud Adds to Growing Number of Convictions for Swindling Government
Johnson W. Eustache, of Palm Bay, Florida, was sentenced Tuesday to five years in federal prison after seeking over $2.1 million in pandemic-related emergency benefits via 13 different fraudulent applications, according to a Department of Justice press release, representing one of the latest convictions for attempting to swindle government funds.
Eustache was convicted of wire fraud and aiding and assisting in the preparation of false tax returns, the press release said. His fraudulent applications were Economic Injury Disaster Loan (EIDL) or Paycheck Protection Program (PPP) applications submitted to the U.S Small Business Administration (SBA) and related loan servicers and lenders.
A total of eight applications were approved, resulting in Eustache receiving around $1.3 million, the press release indicated.
Eustache's case is just one of the latest in a crackdown from the SBA coinciding with an increase in fraud related to pandemic relief funds. During a hearing with the House Small Business Committee on January 12 streamed on YouTube, SBA Inspector General Hannibal "Mike" Ware revealed the results of a semiannual report regarding issues the SBA is experiencing.
As of January 12, there have been 366 indictments, 294 arrests and 142 convictions related to EIDL or PPP, Ware said.
"The monetary recoveries and savings from our oversight of SBA's pandemic response efforts in fiscal year 2021 alone was $4.2 billion, with Congress investing just $50 million in supplemental funds to facilitate our oversight efforts," Ware said in the hearing. "And the work has really just begun."
Ware believes that it will be years before the SBA and his office will know just how widespread the fraud is.
"A significant portion of our supplemental funds will be exhausted in fiscal year 2024, which will coincide with hundreds of billions of dollars in EIDL loans coming due for payment," Ware said in the hearing. "We anticipate this will be a key moment for realizing the true scope of fraud in the program, which already is expansive."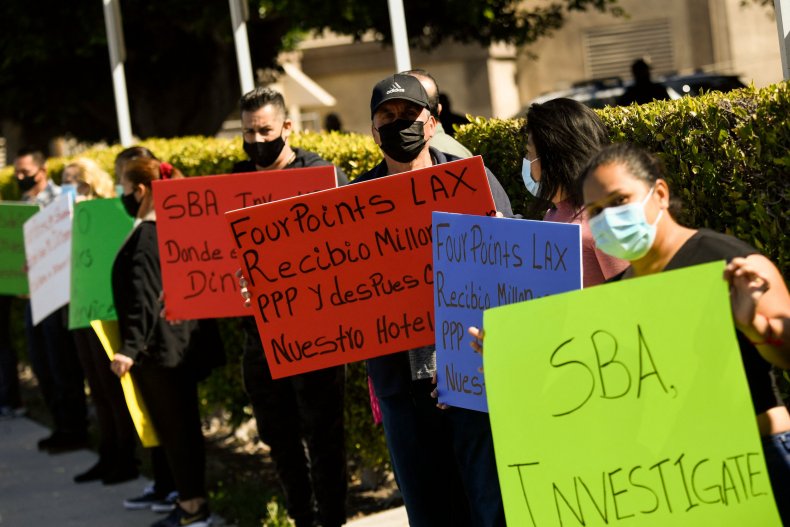 Ware said in August last year that he previously warned of fraud during meetings with Trump administration officials and SBA program analysts regarding how to disperse funds without leaving them vulnerable, according to ABC News.
"In terms of the monetary value, the amount of fraud in these COVID relief programs is going to be larger than any government program that came before it," Ware was quoted by ABC News.
There have been many other charges and sentences for fraud relating to EIDL and PPP loans. A man in Philadelphia was charged after fraudulently acquiring almost $200,000 in PPP funds, a Department of Justice press release announced Wednesday.
Tuesday also saw another man from Florida sentenced for fraudulently obtaining EIDL and PPP loans, a press release from the Department of Justice said. The man fraudulently acquired over $800 million, according to the press release.
Last month, the U.S. Secret Service said that nearly $100 billion in pandemic relief funds had been stolen, CNBC reported. Since the pandemic began in early 2020, the government has dispersed around $3.5 trillion in pandemic relief money.
At the time, Roy Dotson, assistant special agent in charge at the Secret Service, said the agency had over 900 active investigations involving pandemic fraud, according to CNBC.
"I've been in law enforcement for over 29 years and worked some complex fraud investigations for 20-plus years, and I've never seen something at this scale," Dotson was quoted by CNBC.