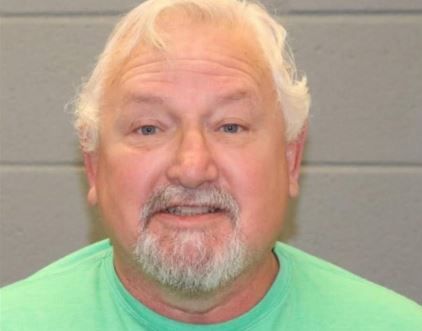 On Wednesday, Glenn Eugene Halfin was sentenced to 12 months in federal prison for a hate crime after he admitted to placing a noose in front of his African-American neighbors' apartment.
In July, Halfin appeared in court before U.S. Magistrate Judge Jeffry Cureton and pleaded guilty to a federal charge of interfering with an African-American family's housing rights, according to the Department of Justice (DOJ). He reportedly threatened force, intimidated and interfered with his upstairs neighbors because of their race.
During one of the incidents that occurred in December 2017, Halfin purchased a baby doll at a Walmart in Grapevine, Texas, then fashioned a rope into a noose. He hung the baby doll from the noose and attached the rope to the railing directly in front of a staircase the family used to access their apartment. The DOJ reported that it was the only staircase the family could use to reach their apartment.
"No one should be afraid to go home at night," U.S. Attorney Erin Nealy Cox said in July. "Our community will not tolerate crimes of intimidation or bigotry, and my office will continue to prosecute all those who persecute others based on their race, color, ethnicity, or religious beliefs."
Court documents shared by the DOJ said that Halfin acknowledged that hanging the doll from a noose would be "particularly intimidating" for the African-American family, including their young daughter.
Dante Petty, Halfin's neighbor, shared a photo of the doll on Facebook in January and wrote that he wants to show people that "racism is very well alive and real." He claimed that since he moved to the apartment complex, Halfin was "terrorizing" himself and his daughter. Petty explained that he set up a camera and the baby doll on the noose was a breaking point for him.
"Because [you're] telling me by hanging [a] black baby doll hanging from [a] damn rope [that] you wanna hang my daughter," he said on Facebook.
Brook Antonio, Halfin's attorney, told the Dallas Morning News that he had an ongoing dispute with his neighbors and placed the noose out of "anger and frustration." Antonio added that the neighbors poured urine and feces over their balcony onto his porch and denied his client targeted them because of their race.
"It's not a situation where he's a racist," Antonio said. "This incident is not who he is."
On Wednesday, Acting Assistant Attorney General John Gore for the Civil Rights Division announced that the 64-year-old was sentenced to 12 months in federal prison. The sentence was the maximum Cureton could give Halfin based on the guilty plea, according to the Dallas Morning News.
Cox said in a press release that prosecuting those who persecute others based on their race is a "priority" for her office and that it will not be tolerated.
Halfin is currently out on bond but was ordered to report to prison in 30 days.