Man Sets Fire to American Flag Blanket on Memorial Day Weekend, Causing Wildfire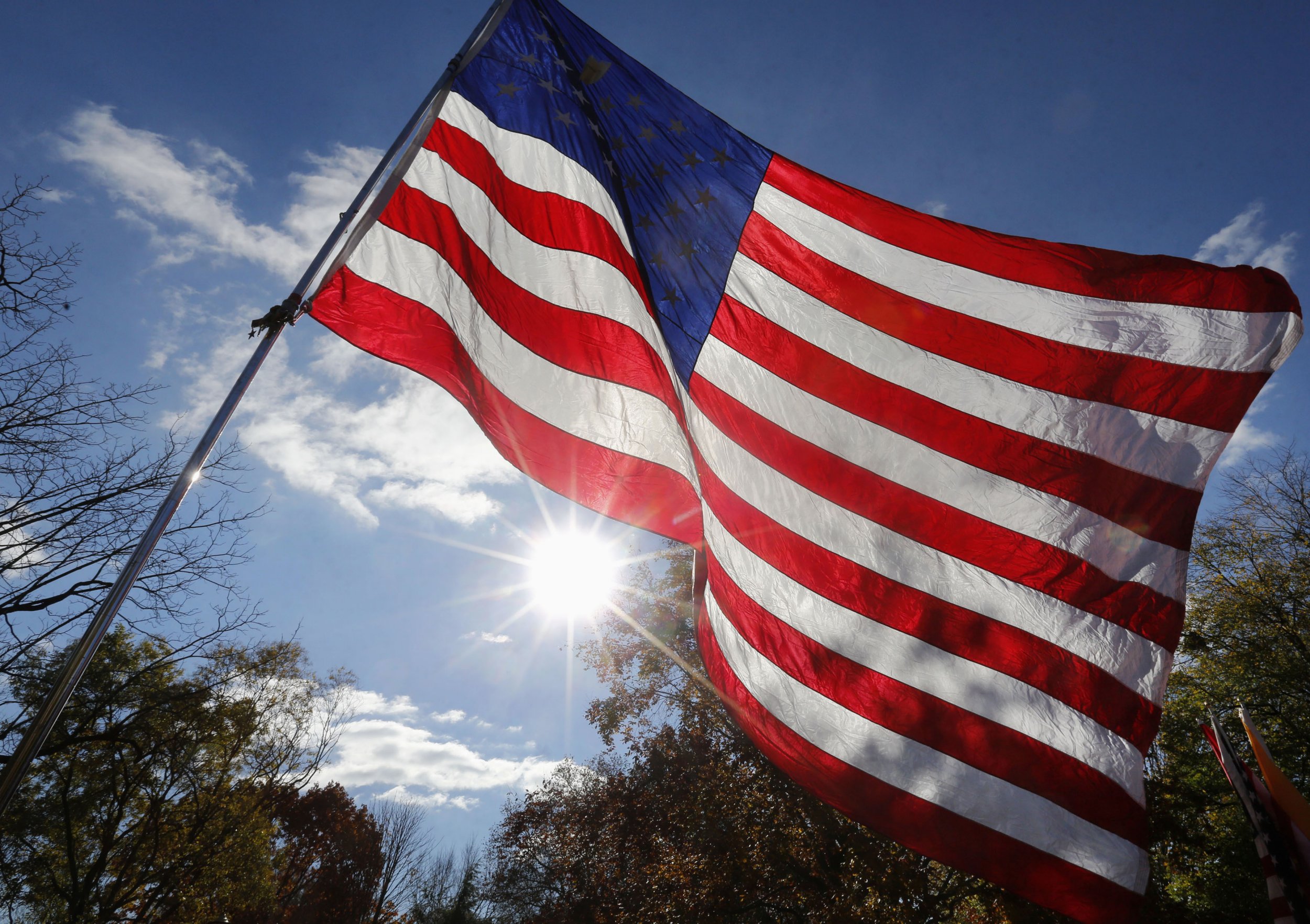 A man who set light to an American flag blanket on Memorial Day Weekend started a wildfire that spread over five acres of land.
No structures were damaged in the blaze in Washington State, but the authorities said things could have been much worse if the weather had been windy.
In a statement posted to Facebook on Monday, Grant County Fire District 13 said, " We assisted Your Ephrata Firefighters yesterday about 6PM near the airport for a 5-acre fire."
"The fire ignited after a man tried to burn an American flag blanket which then spread to wildland. Four units from GCFD 13 assisted EFD in containing the fire and no structures were damaged. No matter your political views, we think it's safe to say we can all agree starting a wildfire is no good! Ephrata Police are investigating," the statement added.
Pictures shared by Grant County Fire District 13 showed several fire trucks spraying down land that had been scorched by the fire.
Authorities are now investigating the blaze. They have not commented on the identity of the man who set fire to the flag blanket, nor did they comment on whether the man would be penalized for setting fire to the blanket and causing the fire.
"Any sort of wind and that would've been a totally different story," Isaac Merkl, from Fire district 13, told NBC News of the blaze.
He explained that the point of the Facebook post sharing what had happened was to "get in front of people's face—anything can start a fire."
Commenting on the Facebook post, social media users slammed the person who started the fire, suggesting he should pay for the cost of tackling the blaze or face a fine or jail time over the incident.