Missouri Man Gets $8 Million Settlement After Serving 17 Years Behind Bars for Murder He Didn't Commit
A Missouri city has agreed to settle a lawsuit with a man who spent more than 17 years in prison for a murder he didn't commit for $8 million.
Sikeston city manager Jonathan Douglass announced the settlement with David Robinson on Friday, the Southeast Missourian reported. Douglass said the city will pay about $75,500 of the settlement, with the rest coming from its insurance.
"This settlement resolves any possible claims by the plaintiff," Douglass said in a statement to the newspaper.
"Now that this issue has been resolved, we look forward to continuing our focus on moving Sikeston in a positive direction to improve the quality of life for all of our citizens." The city has been contacted for additional comment.
"We are thrilled to achieve some level of justice for David after he spent nearly two decades in prison for a murder he did not commit," Robinson's attorney Jonathan Potts told Newsweek in a statement.
"No settlement will ever make up for the 18 years that David permanently lost, but David and his family now have the opportunity to begin a new chapter in their lives."
Robinson told KFVS that he was moving forward with his life now the lawsuit had been settled.
"I'm glad I got something out of the settlement," he said. "And I'm glad the truth got put out there after being denied justice for about 20 years."
He and his wife are working on creating a foundation to help people "get their lives back" after being released from prison.
Robinson sued the city after he was freed from prison in May 2018 after the state Supreme Court overturned his conviction.
A judge appointed by the Supreme Court to review the case ruled there was "clear and convincing evidence" that he didn't kill bar owner Sheila Box in 2000. Robinson had been convicted of killing Box in 2001 and sentenced to life in prison without parole.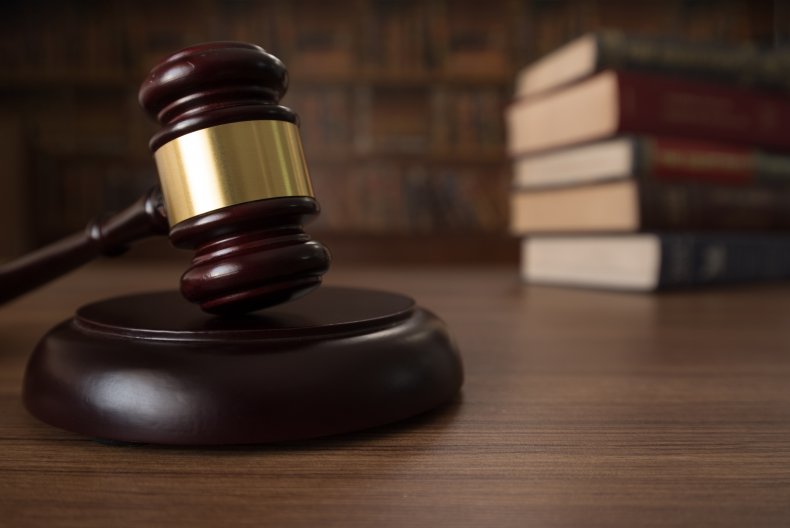 According to the Associated Press, no physical evidence had linked Robinson to the murder and two witnesses who placed him at the scene recanted their testimony.
In 2004, another man, Romanze Mosby, confessed to Box's murder to several people—but wouldn't sign an affidavit to make the confession official. He took his own life in his cell five years later. The confession was never introduced in evidence.
In his lawsuit, Robinson alleged that Sikeston police knew he was innocent of the crime, but helped stopped his conviction from being overturned during two appeals, the Associated Press reported. Robinson said police had framed him because they didn't like him.
Robinson, who grew up in Sikeston, told the Associated Press in an interview that he had been a troublemaker with a criminal record that dated back to when he was 15. But he had always maintained that he was with his family at a gathering when Box was killed.
This article has been updated with a statement from Jonathan Potts.