Man Sexually Abused Nearly 100 Corpses, Including Children, in Morgues for 12 Years
Police in East Sussex, England, have accused David Fuller, a 67-year-old hospital worker, of sexually abusing nearly 100 corpses, including women and children who laid in the morgues of the hospitals where he performed electrical maintenance, police said.
Police arrested Fuller on December 3, 2020, after DNA evidence linked him to the unsolved 1987 murders of two women: 25-year-old Wendy Knell and 20-year-old Caroline Pierce. Fuller's saliva was found on Knell's bedding, towel and body. His semen was found on Pierce's tights.
When police searched Fuller's home, they found 4 million images of sexual abuse—mostly downloaded from the internet—located on hard drives, floppy discs, DVDs and memory cards, The Guardian and the BBC reported.
Two of the drives—hidden in a box screwed to the back of a drawer inside a wardrobe—contained images of him abusing corpses in a morgue. Some of the images were arranged in folders bearing the victims' names. Videos showed him molesting female bodies, including three children, police said.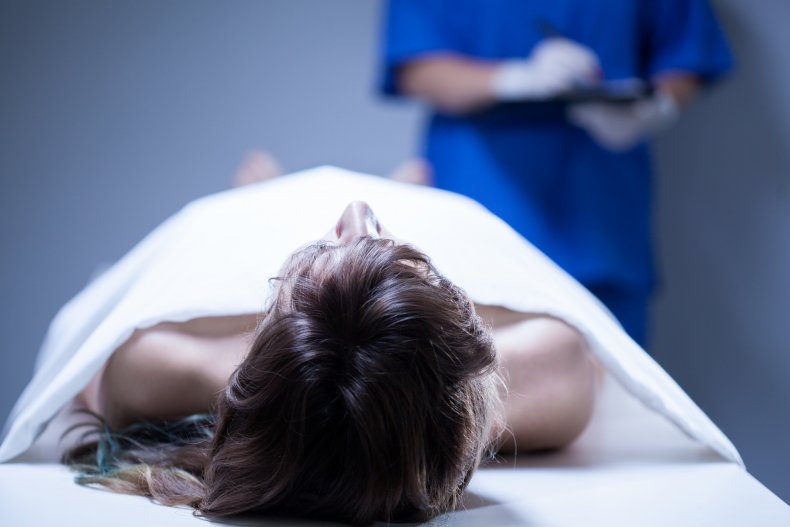 Police said Fuller desecrated 99 corpses between 2008 and November 2020. During that time, Fuller worked at Kent, Sussex and Tunbridge Wells Hospitals. Authorities were only able to identify 78 of the corpses he violated.
"Sadly, it is likely to be the case that some of the victims will never be identified," Detective Chief Superintendent Paul Fotheringham told the BBC.
Investigators said Fuller worked late-night shifts at the hospitals and would visit the morgues after staff had left, often "visiting the same bodies repeatedly." Fuller told police that he used Facebook to find images of his victims while they were still alive after he had initially violated their bodies.
Fuller pleaded guilty to 51 offenses, including 44 charges relating to 78 of the identified corpses. He also pleaded guilty to the murders of Knell and Pierce.
Fuller was a customer of SupaSnaps, the photo development business where Knell worked, and Buster Brown's, the restaurant where Pierce worked, at the time of their respective June 1987 and November 1987 deaths.
"This highly dangerous man has inflicted unimaginable suffering on countless families and he has only admitted his long-held secrets when confronted with overwhelming evidence," Libby Clark, senior prosecutor with the Crown Protection Service said, according to The Guardian.
"I have no doubt he would still be offending to this day had it not been for this painstaking investigation and prosecution," Clark added.
The Kent police force has created a $2 million victim support program for the families of relatives that Fuller abused, the BBC reported. The program hired 150 police-family liaison officers who underwent specialist training to inform the families and offer ongoing support.
England's National Health Service (NHS) has asked all health facilities with mortuary access and postmortem activities to review their past records and access policies. The NHS seeks to determine whether crimes of a similar nature may have occurred and whether the morgues require rule changes to limit morgue access to authorized personnel.
"I want to apologize to the families of those who've been the victims of these terrible crimes," said Miles Scott, chief executive of the Maidstone and Tunbridge Wells NHS Trust, where some of Fuller's crimes occurred.
"I am confident that our mortuary today is safe and secure," he continued. "But I am determined to see if there are any lessons to be learned or systems to be improved."
A sentencing date for Fuller's crimes has not yet been set.