Simon Crowther came out to his family when he was 21-years-old, though it was not until a newspaper recently published a profile on him that his grandparents heard the news.
In a now-viral tweet, Crowther shared the email he received from his "Gran" and Grandpa after they heard about the article.
"Apparently, you reported that you had 'Come Out' as being gay to your family when you were 21," the email read. "Obviously, it was decided to keep it from us for if it upset us. Don't worry, we are not upset. In fact, I had already worked it out for myself [Gran], but grandpa didn't know."
Crowther told Newsweek that he received the email to his phone while having coffee with a friend and his initial response was shock.
"My friend was like are you OK? You look in shock," he said, "I gave my phone to my friend and he almost started to cry."
He said coming out to his grandparents was not something he had ever really planned on. He thought that if he had a serious partner or was planning on getting married, he would "cross that bridge."
He said the decision was not based on his feeling that they might not be comfortable with it, but rather wanting to avoid any "stress or worry."
The tweet has now received over 50,000 likes and floods of comments from people sharing their support and admiration for his grandparents' response.
"And this is why we need to push back on the 'excuse old people for bigotry' line," one commenter wrote. "They don't need to be. The world is better when they're actually good people, no matter how old."
"[O]h my gawd, that was the sweetest email i've read in awhile," another person added. "[I]f only more people could be this accepting & loving towards each other... ."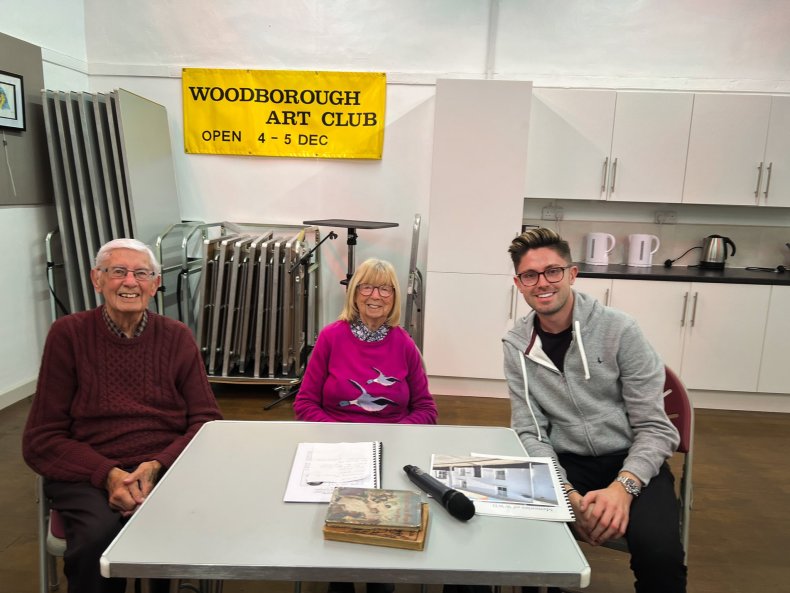 The email from his grandparents continued on to say that he is still "the same Simon" to the couple and "not to worry."
"We want you to know that you are still our grandson and we love you just the same," the email read.
Crowther told Newsweek that beyond the content of the email, which was touching in and of itself, he felt the way his grandparents chose to tell him was thoughtful.
Writing an email, rather than calling him or telling him in person, not only gave them a chance to think through what they would say, it also gave Crowther a chance to digest the news, he said,
"I'm sure it was an email they had deliberated a long time," he said. "It came across so nicely."
He said by sharing his experience he hopes it can inspire others who might be struggling to come out to family and friends.
"Hopefully it inspires others with the confidence they need to live their true lives," he said.
Crowther said that he has not yet told his grandparents about the reaction the email has received online—or even that he has shared it at all. He said he wants to wait to see "where it goes."
He said he is looking forward to telling them that their email has "generated such love across the world."
The article his grandparents refer to was published by the Nottingham Post and profiled Crowther as he had recently been named a "trailblazer" by Attitude Magazine—the U.K's best-selling gay magazine.
Crowther is the founder of Flood Protection Solutions Ltd., which launched in 2012 out of the U.K. and was named to Forbes' 30 Under 30 in 2018.