Man Shares Life Changing Hack for Wrapping a Towel Around Yourself
We all reach for a towel after we've stepped out of the shower and use it to cover our modesty as we make coffee and find clothes.
And we all know how precarious they can be, with a few of us giving housemates or visitors an expected eyeful.
But it turns out most of us have been wearing them "incorrectly."
Brayden Singley shared his life hack in a TikTok video in which he demonstrated his method that has since been dubbed a "game changer" by viewers.
Singley, a dancer and choreographer, filmed the video in his bathroom as he goes to cover his waist with a large grey towel.
"I just discovered that I've been wrapping my towel around myself incorrectly, for years, because I usually take the excess and I tuck it towards myself like this," he says, showing off the method the majority of people probably do.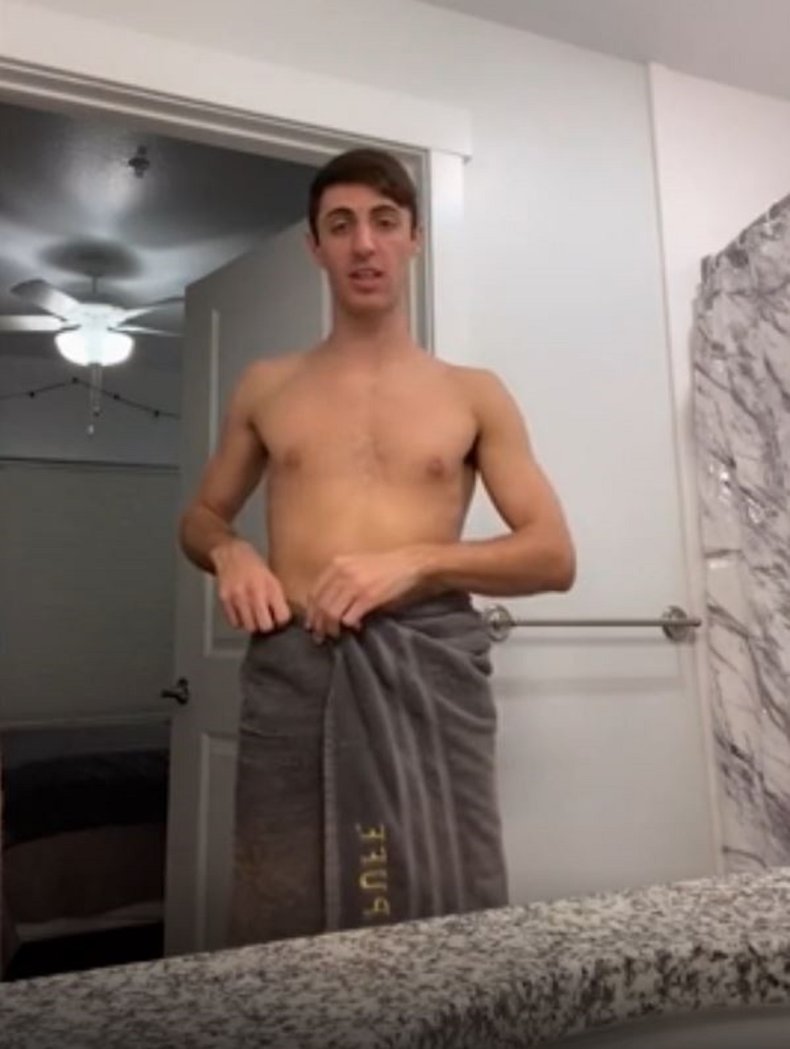 The 26-year-old mimicked doing some daily chores, saying: "And I'm around the kitchen, doing some dishes, going for a jog, and it falls down every time."
Sure enough the towel inevitably slips, but naturally Singley is wearing something underneath for the video.
Now the Utah-based performer shows people what is arguably the correct method, as he continues: "But I thought what if you tuck the excess underneath. You're invincible."
He rolls the top down, creating a much more secure hold. And he puts his theory to the test, as he jogs on the spot and performs exaggerated movements, while wearing the towel.
"Murder in the shower? Run away. Still there. Jump over something. Still there," he says, as his towel stays firmly in place.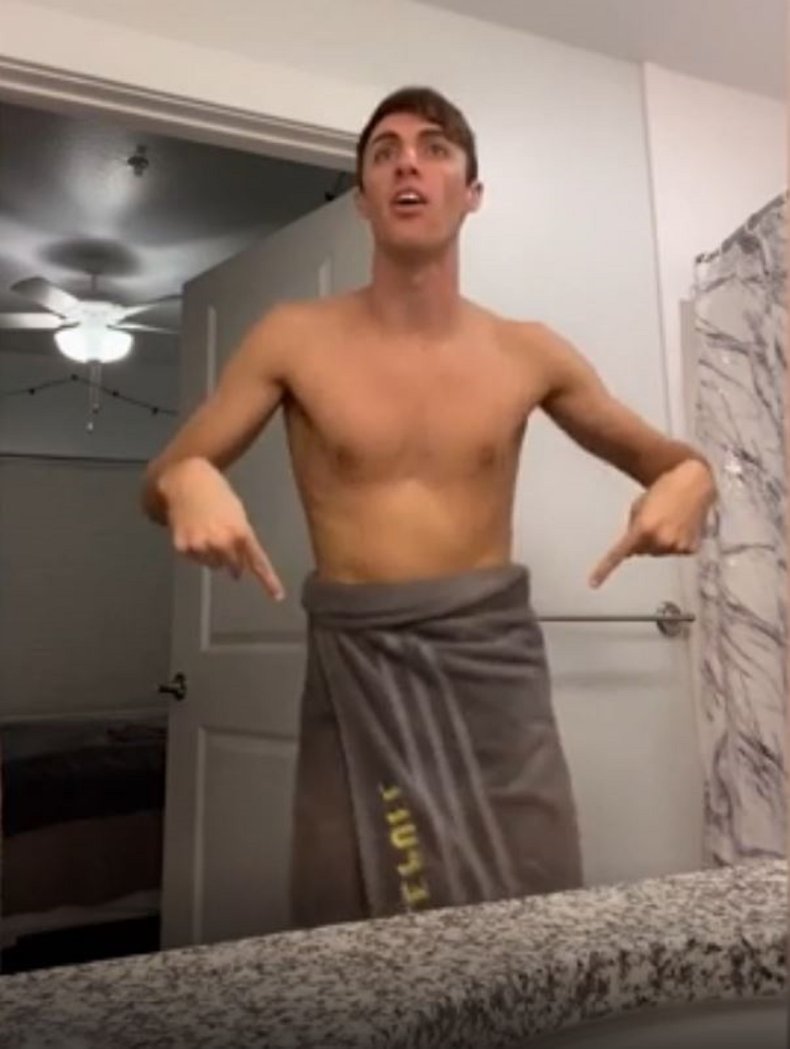 Singley's clip was shared on Saturday and has since amassed more than 11 million views. He captioned it: "My life has been a lie."
He explained to Newsweek the moment he had the epiphany, saying: "I was swimming with my family recently and my towel kept falling down which has always bugged me. So, I had the idea to flip my towel the opposite direction around my entire waist and I audibly laughed out loud when I did it for the first time because it was incredibly secure.
"Apparently MANY people have known about this trick their whole lives, so now, I'm questioning how in the world it took me 26 years to wear my towel comfortably and securely around my waist!"
Numerous people commented on Singley's tip, equally in shock. Silent Rocco raved: "Holy! This is seriously a game changer."
Finneas claimed: "Just changed my life."
Eileen joked: "We went from doing the dishes to getting murdered real quick in this tutorial."
"Thank you sir just changed my life forever," Daniel Nunnelee commented.
Brandy reckoned: "This is the single greatest information I've received today."
While Jeselle admitted: "I get ready in a towel around my waist and I've never thought of this. It just falls."
And Actionov asked: "You changed my whole life.. Where have you been these past 20 years??"
Update 8/17/21, 5:20 a.m. ET: This article was updated with video, photo and comment from Singley.