Man Shoots Ex-Girlfriend And New Boyfriend Before Turning Gun on Himself in Third Murder-Suicide in New York in Less Than A Week
A man shot his ex-girlfriend and her new boyfriend before taking his own life in the latest murder-suicide to rattle New York City.
Jened Duncan, 24, was found dead after being shot in the head inside an apartment in the Flatlands neighborhood in Brooklyn on Sunday afternoon, a New York Police Department spokesman confirmed to Newsweek.
Her ex-boyfriend Darnell Solomon, 30, turned the gun on himself after shooting Duncan and then her new boyfriend in the chest in a fit of jealousy, according to the New York Times.
Both Duncan and Solomon died, but the boyfriend, Miguel McLawrence, is expected to survive the shooting.
An NYPD police spokesman told Newsweek the 33-year-old was found conscious in the apartment. He was taken to Brookdale Hospital in a stable condition.
Duncan and Solomon had lived together in the second floor apartment on Utica Avenue where the shooting occurred, according to the Times. It was not clear when that living arrangement ended.
Police responded to a 911 call after shots were fired inside the apartment on Utica Avenue at around 2 p.m. on Sunday.
They found Duncan and Solomon, both unconscious and unresponsive having sustained gunshot wounds to the head, police said. Both were transported to NYC Health and Hospital/Kings County where they were pronounced dead.
The investigation remains ongoing, police said.
Duncan was an aspiring teacher, a woman who identified herself as her aunt said.
"I'm just going to hold it together. I can't bring her back. She's already gone," the woman, who declined to give her name, told the Post.
A man who said he was Duncan's uncle said his wife panicked when she was unable to get her on the phone on Sunday. "She was a good kid, a very good kid, never got in trouble," he told the New York Post.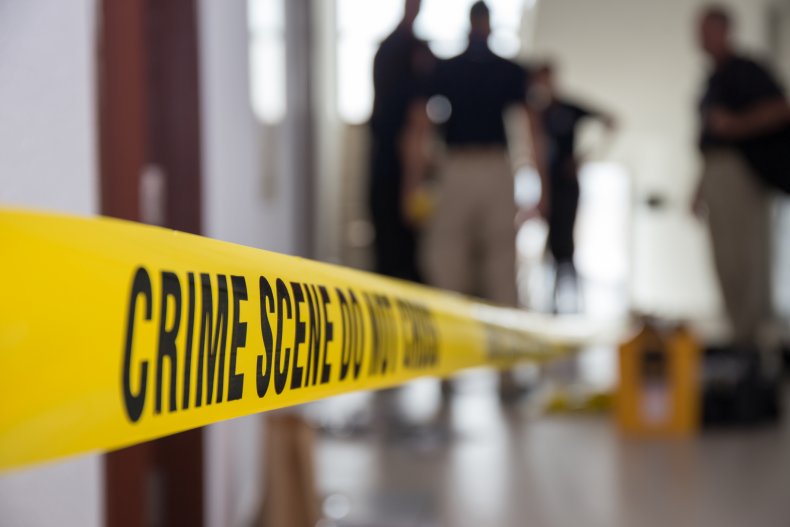 The shooting was the third murder-suicide related to domestic violence in New York City in less than a week.
On Friday evening, Dineshwar Budhidat stabbed his wife Donne Dojoy, 27, to death inside their home in Queens, the Times reported. Budhidat, 33, then hanged himself from a tree, police said.
Dojoy had told her friends that Budhidat was abusive and jealous of her infatuation with a Bollywood actor, the Post reported.
At around 9.20 p.m. on Wednesday night, police responded to a home in Harlem for a welfare check and found three people dead, including a five-year-old girl.
Yonathan Tedla, 46, beheaded his wife Jennifer Schlecht and slit their daughter's throat, according to the Post. Tedla then hanged himself in the apartment.
Tedla and Schlecht, 42, had been going through an acrimonious divorce, her father told the Post. She had been planning to get a court order against Tedla before she was killed, he said.
Almost 600 people have been killed in domestic violence incidents from 2010 to 2018 in New York, the city's 2019 annual report revealed. The report said the majority (59.9 percent) of the victims in those cases are female.
If you have thoughts of suicide, confidential help is available for free at the National Suicide Prevention Lifeline. Call 1-800-273-8255. The line is available 24 hours every day.