Man Shoots Girlfriend During Friend's Engagement Party, Police Say
A man is in custody after he allegedly shot his girlfriend during a friend's engagement party in Texas.
Officers responded to a private event hall in the 13300 block of Almeda Road in southwest Houston at around 3 a.m. on Sunday, KTRK-TV reported.
According to the station, the couple had started arguing inside the venue during the party before moving their dispute outside to the parking lot.
Police said the man then grabbed a gun from his car and shot the woman in the leg.
The suspect drove away from the scene, but police later located him and took him into custody.
Police have not identified the suspect, but said he is facing a charge of aggravated assault with a deadly weapon.
The victim was transported to an area hospital, according to a tweet posted by the Houston Police Department (HPD).
Cmdr. Jonathan Halliday, with the HPD, said she may have sustained a broken leg, but is expected to recover from her injuries, according to KTRK-TV.
Halliday said the people involved in the shooting appear to be in a dating relationship.
No other details about the incident were immediately released. An investigation into the shooting is ongoing.
The police department has been contacted for additional comment.
In recent weeks, advocates have warned that the risk of domestic violence is rising in Houston as the holiday season gets underway.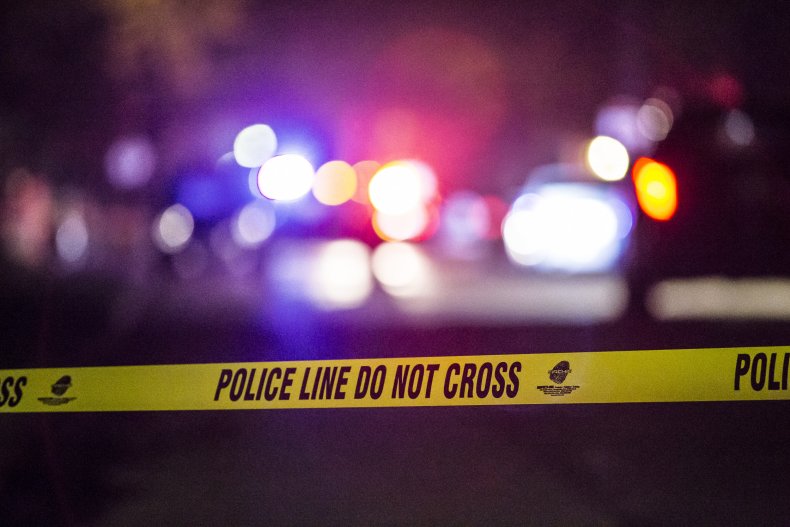 The Houston Chronicle reported late last month that family violence in the city is occurring at a higher rate during the coronavirus pandemic than in previous years.
The number of people killed by family violence in Harris rose by 58 percent from March through October compared to the same period last year, data from the Harris County Sheriff's Office showed.
"It's a time when people are very vulnerable to the dynamics of power and control that abusers try and exercise over victims," Emilee Dawn Whitehurst, president and CEO of the Houston Area Women's Shelter, told the Chronicle.
"This year, the pandemic and economic hardships combined with holiday stress could escalate in ways that are really disastrous in our community."
According to research by Everytown for Gun Safety, women are more likely to be the victim in intimate partner violence.
Between 2014 and 2018, 412 women were fatally shot by an intimate partner in Texas—representing 79 percent of all intimate partner gun homicides in the state.