A man was recently arrested after allegedly fatally shooting his grandmother while his family was opening up presents on Christmas Day.
The suspect was identified as 23-year-old Austin Alvarez, police said in a press release on Monday.
According to the Fresno County Sheriff's Office in California, the incident occurred at around 1:45 p.m. local time on Saturday, when officers were called to a home located at the 17000 block of Goodfellow Ave, following reports of shots fired.
When officers arrived to the residence, they discovered two women who sustained fatal gunshot wounds. The two women were identified as 58-year-old Magdalena Alvarez and 39-year-old Meisa Rashid.
"Deputies learned that the suspect, Austin Alvarez, had fled the home in his GMC pickup truck. A bulletin was issued to all law enforcement agencies to look out for the suspect's vehicle," the Fresno County Sheriff's Office said in a press release.
After arriving to the scene, the Fresno County Sheriff's Office began their investigation into the incident and learned that Austin Alvarez's family was opening Christmas gifts at the residence when he showed up.
"During the visit, Alvarez fired shots striking his grandmother (Magdalena Alvarez) and his father's girlfriend (Meisa Rashid)," the sheriff's office said.
After allegedly shooting the two victims, Alvarez fled from the home and attempted to shoot at his father as he noticed him in a parked vehicle outside the home. The gunshots did not hit Alvarez's father, the sheriff's office said.
With help from the California Highway Patrol and other nearby police departments, Alvarez was eventually arrested "approximately 10 miles away," from the residence where the shooting occurred.
Following the arrest, Alvarez was booked into the Fresno County Jail on two charges of murder and one charge of attempted murder, the sheriff's office said. He is currently being held on a $2.5 million bail.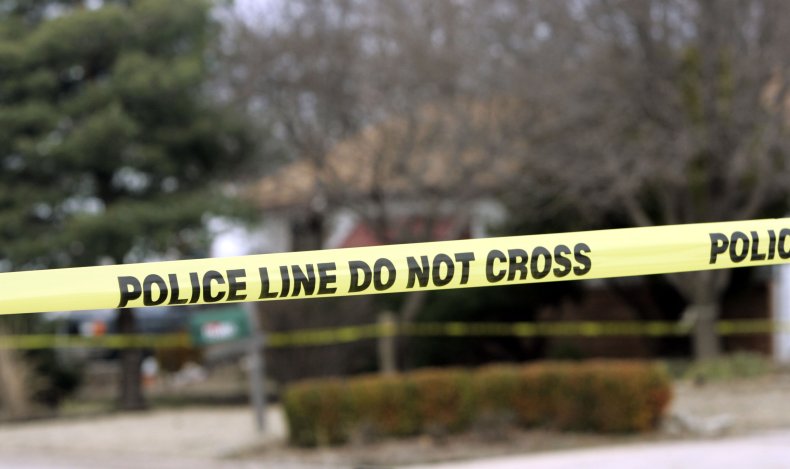 "A clear motive has not been established at this time. This remains an ongoing investigation," the press release said, adding that anyone with information on the incident is asked to call the Fresno County Sheriffs Office.
Lt. Brandon Pursell of the Fresno County Sheriff's Office told Fresno news station KFSN-TV, "We have multiple scenes—both where the homicide took place and where the suspect was arrested outside Orange Cove."
"Anything that happens with a family on Christmas is extra tragic. Especially when it's multiple homicides on Christmas, it's one of the worst-case scenarios," Pursell said.
Newsweek was directed to the press release after reaching out to the Fresno County Sheriff's Office for comment.