Man Shoots Teenager Dead After Being Threatened With Toy Gun on Blind Date, Police Say
A Texas man shot a teenager dead after he was threatened with a toy gun while waiting to meet up with a woman from an online dating site.
The man, who has not been named, was at the Forest Creek Apartments on Uvalde near Wallisville Road, Harris County, when the incident happened at around 1.40 a.m. on Friday.
According to the news channel ABC 13, the man told deputies that he had gone to the apartment complex to meet a woman.
He is said to have alleged that while he was there, two people confronted him with what he thought was a real gun.
The man is then reported to have pulled out his own firearm, shooting one of the men.
Paramedics were scrambled to the address but were unable to save the teenager, who was pronounced dead at the scene.
Captain J Shannon of Harris County Sheriff's Office (HCSO), spoke to news outlet KHOU11 and said: "The gentleman stated that he had come here to meet a girl that he had met online.
"When he arrived, two gentlemen tried to rob him, or they at least approached him with a weapon. he drew his weapon and fired."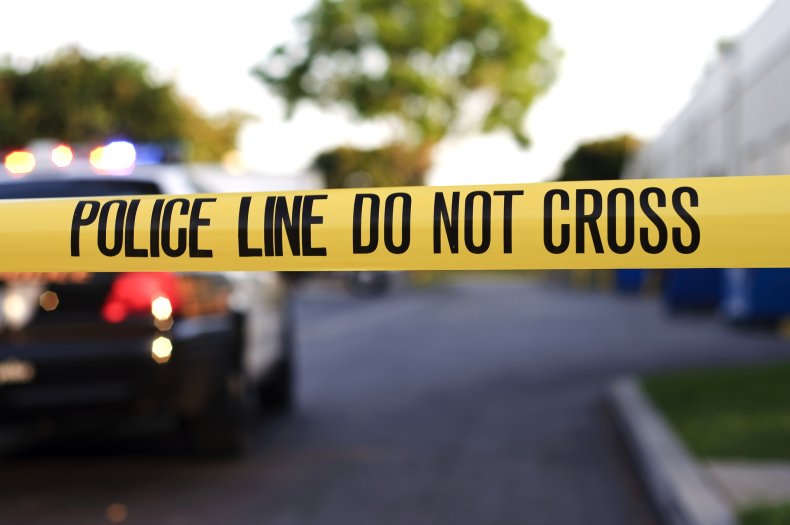 After the shooting, the man drove to a gas station nearby and called 911.
Police said although the gun drawn by the teenagers looked realistic, it was a toy AR-15 rifle.
It is understood the shooter is saying he acted in self defense. Sergeant Ben Beall of HCSO told local media that a toy weapon was found at the scene.
He said: "We did find what turned out to be a toy gun which is laying at the scene, but we've also got some other evidence over there.
"We're in the early stages of the investigation and it's going to take a little bit to figure this out.
"This was an attempted robbery."
The second teenager in the attempted robbery is being questioned by detectives.
The shooter has also been taken in for questioning, it is understood.
At this time no details regarding names of those involved or charges have been released.
Newsweek has contacted HCSO and is awaiting a reply.