Police are hunting for a gunman after a man was shot dead in a dispute at an illegal gambling den in the Los Angeles area on Tuesday.
The man, aged about 30, was gunned down in the middle of the day at a former restaurant near the 9100 block of Las Tunas Drive in Temple City, California.
The property, which is just blocks away from a middle school, was being used as an illegal gambling establishment, according to the Los Angeles County Sheriff's Department (LASD).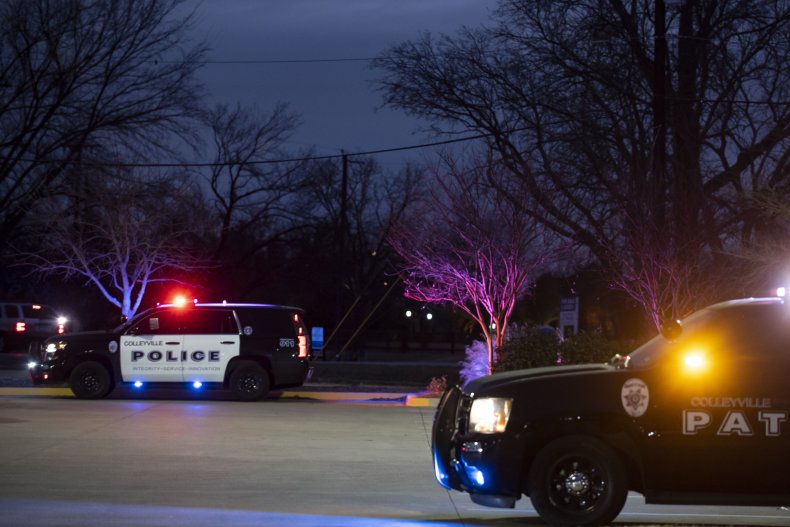 The victim, whose name has not yet been released and was described only as an Hispanic male, was found with "at least one gunshot wound to his upper torso" after gunfire was reported at 12.19 pm, police said in a statement. He was treated by Los Angeles Fire Department paramedics but was pronounced dead at the scene.
Neighbors told reporters they had suspicions about what was going on inside the building after they noticed people coming and going at odd hours.
Temple City resident Pat Lacap told ABC7: "We just knew something was going on there for several months. It used to be a restaurant and got sold about five years ago, and we just always notice people in and out. We were always a little nervous, like, you know, 'hopefully nothing bad happened' - and something bad has happened."
The building was leased to a security company, according to the property manager, the TV station said.
Police have not yet revealed any information about the motive or the murder suspect.
Lt. Vincent Ursini of LASD told ABC7: "They [officers] made entry inside, which is an illegal gambling establishment, commonly referred to as a 'casita'. Once inside, they located a gunshot victim who sustained gunshot wounds to the upper torso area."
Much of Las Tunas Drive was shut down on Tuesday afternoon and the area was marked off with police tape as detectives investigated the crime scene.
Newsweek has contacted the LASD to request further information.
Casitas, which literally means "little houses" in Spanish but in Los Angeles has come to mean shadowy illegal gambling dens, have plagued the city for decades.
As far back as 2009, Los Angeles police raided a string of sites resulting in the arrest of 34 gang members on local and federal charges. As reported by the Los Angeles Times in July that year: "The arrests are the culmination of an 18-month federal and local probe into so-called casitas concealed in South LA homes and closed stores."
LA Weekly ran a piece a few months later, titled "Chaos in the Casitas", describing how the venues had been linked to gangs, the Mexican mafia, and a series of murders.
The article said at least six people were known to have been killed in or around casitas, including the late 2007 murder of a man who was shot by another player furious at losing a game of poker in a casita on West Gage Avenue. While in January 2008, the strangling of Rosa Garcia, a so-called "B-girl" who danced and sold beers to the men playing at two casitas, one inside an abandoned 99-cent store, shocked the city. She was found strangled, her body dumped in an alleyway.
More recently, in September 2020, footage was aired on Fox11 as the Los Angeles Police Department raided an illegal gambling house near Gloria Avenue, in North Hills.
Officers detained 12 people and said they found drugs, alcohol, and evidence of gambling inside the home.
Meanwhile, legal gambling continues to be big business in the U.S. Last year was the highest-grossing year ever for the U.S. commercial gaming industry, reaching $53 billion in revenue, according to the American Gaming Association.