Man Shot by FBI in Boston Was Under 24-Hour Surveillance by U.S. Government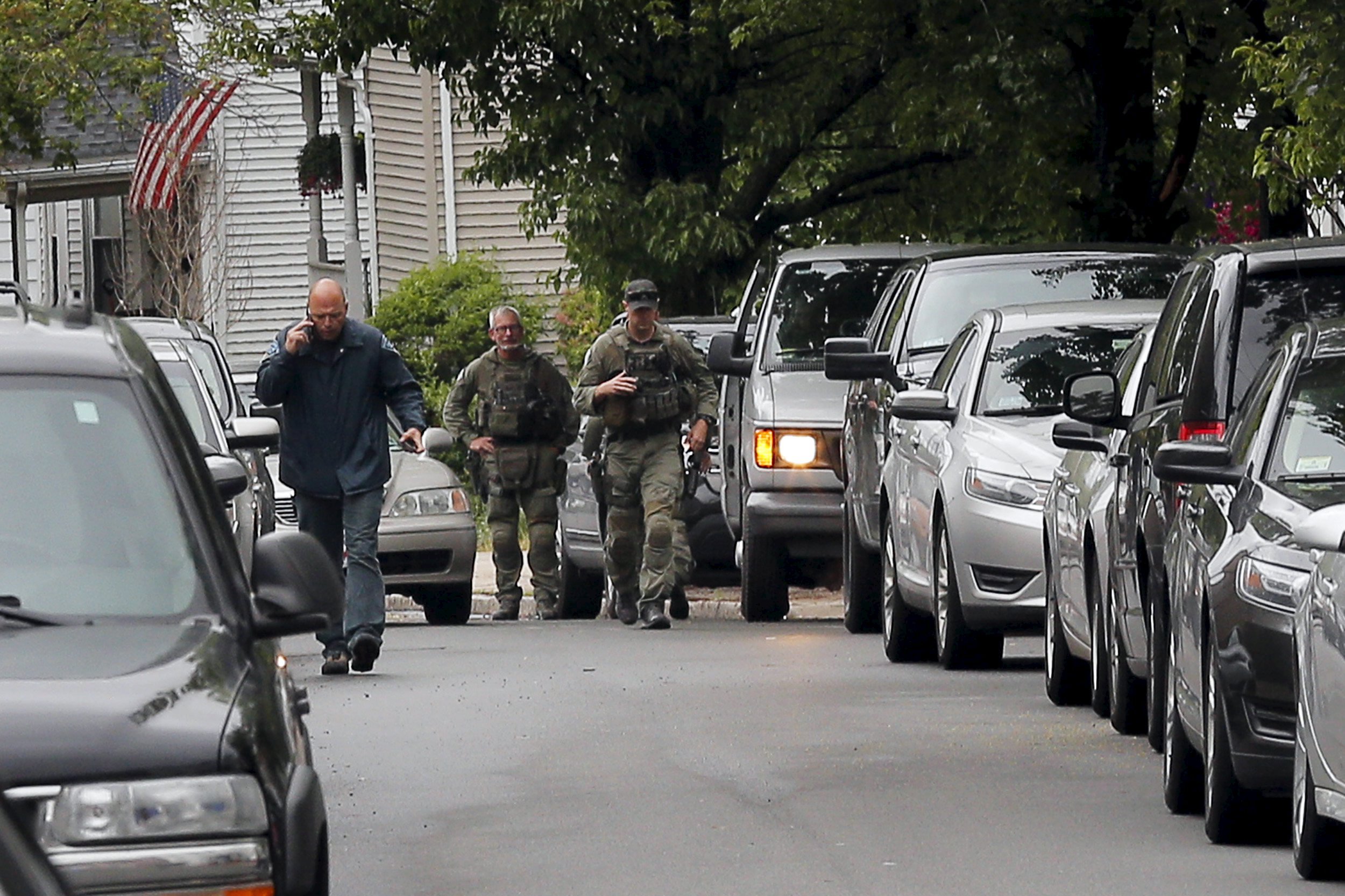 Updated | A man fatally shot by police in Boston on Tuesday morning was under 24-hour surveillance by the U.S. Joint Terrorism Task Force, law enforcement officials said.
Before 7:30 a.m. EDT, officials approached and confronted the individual—without their firearms drawn—in the parking lot of a CVS store in the city's Roslindale neighborhood. Once they identified themselves as law enforcement authorities, the man lunged with what officers called a "large military knife," Boston Police Commissioner William Evans told reporters at an afternoon press conference. Then they asked him several times to drop his weapon.
When the suspect refused, two officers opened fire, hitting the suspect once in his torso and abdomen, Evans said. The suspect was taken to a hospital, where he later died.
Boston police have identified the suspect as 26-year-old Usaama Rahim, of Roslindale.
"He was someone we were watching for quite some time," Evans told reporters.
At the time of the confrontation, Rahim was considered armed and dangerous, said Suffolk County District Attorney Daniel Conley. But there isn't lingering concern for public safety.
Officials declined to comment on whether they are searching for other suspects.
"It's a difficult job when we have to take someone's life," Evans told reporters. "Probably the most difficult decision we ever have to make is when we have to discharge a firearm."
The investigation is active and ongoing.
Police in nearby Everett, Massachusetts, on Tuesday afternoon were assisting the FBI with an investigation in that city. Activity there reportedly is related to the Roslindale investigation.
Correction: An earlier version said the man who was shot was connected to ISIS but police haven't confirmed that is the case.