Man Shot, Killed at Paris Airport After Seizing Soldier's Gun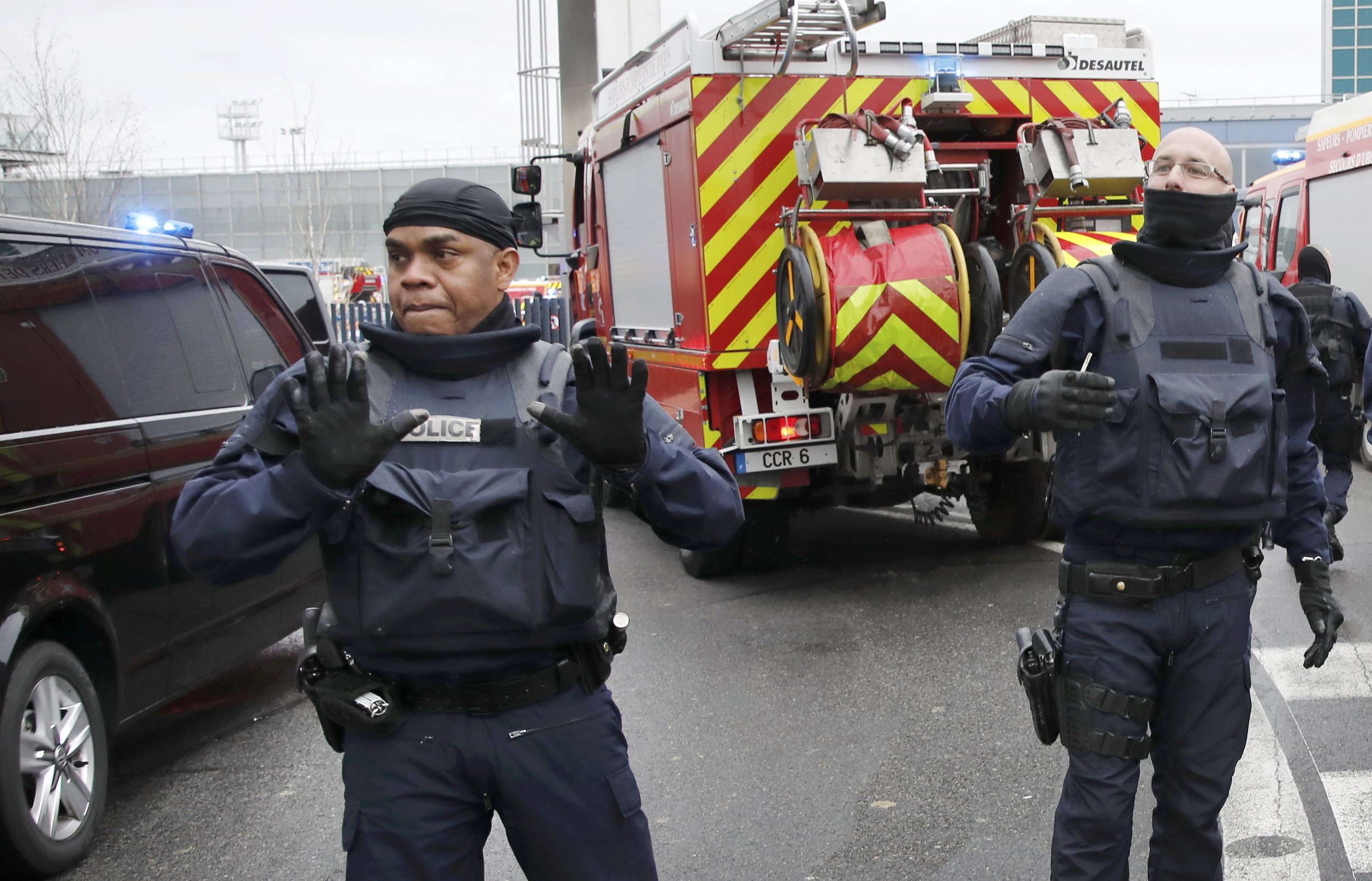 Security forces shot dead a man who seized a soldier's gun at Paris Orly airport in France on Saturday soon after the same man shot and wounded a police officer during a routine police check, the interior minister said.
The man was known to police and intelligence services, Interior Minister Bruno le Roux told reporters. A police source described him as a radicalized Muslim but did not identify him by name.
The anti-terrorism prosecutor opened an investigation. The father and brother of the man killed have been taken into police custody, a judicial source said. The source said the move was a routine one in such circumstances.
The busy Orly airport south of Paris was evacuated and security forces swept the area for bombs to make sure the dead man was not wearing an explosive belt, but nothing was found, interior ministry spokesman Pierre-Henry Brandet told Reuters.
"The man succeeded in seizing the weapon of a soldier. He was quickly neutralized by the security forces," Brandet said.
No one else was injured at the airport.
Flights were suspended from both terminals of the airport and some flights were diverted to Charles de Gaulle airport north of the capital, airport operator ADP said. The south terminal of Paris' Orly airport may remain closed until Saturday evening but the airport's other terminal could reopen sooner, ADP said.
Earlier, a police officer was shot and wounded by the same man during a routine traffic check in Stains, north of Paris.
The incidents came five weeks before France holds presidential elections in which national security is a key issue.
The country remains on high alert after attacks by Islamic State militants killed scores of people in the last two years—including coordinated bombings and shootings in Paris in November 2015 in which 130 people were killed. A state of emergency is in place until at least the end of July.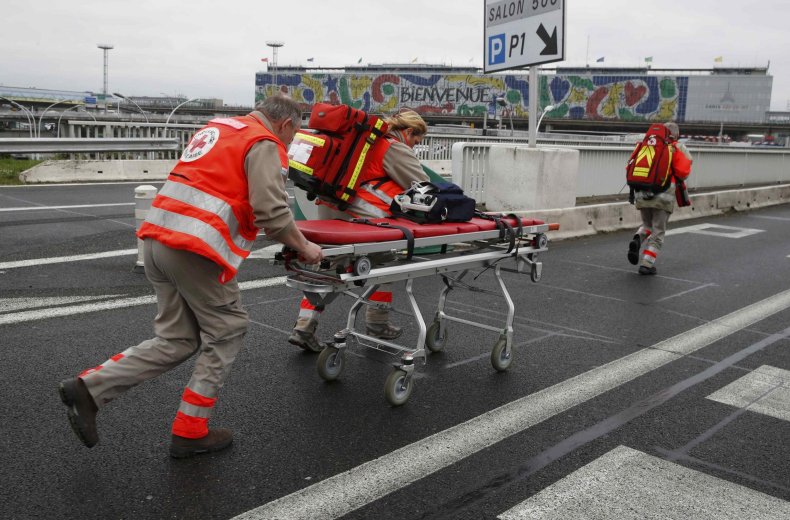 The attacks would have no impact on a trip to Paris by Prince William, second-in-line to the British throne, and his wife Kate, who are due to end a two-day visit to the French capital on Saturday, a British spokesman said.
The soldier whose gun the man tried to seize was a member of the army's "Sentinelle" operation responsible for patrolling airports and other key sites since January 2015 when Islamist attackers killed 12 people at the satirical weekly Charlie Hebdo. It was reinforced after the Paris attacks.
Around 3,000 passengers were evacuated from the airport, the second busiest in the country.
In March 2016, Islamic State claimed responsibility for suicide bomb attacks on Brussels airport and a rush-hour metro train in the Belgian capital which killed 35 people, including three suicide bombers.