Man Shot in Stomach After Jumping Out of Woods to Scare Friend, Police Say
A Florida man was shot and injured after he jumped out on his friend in an attempt to scare him during a fishing trip.
The 31-year-old victim from Miami, named by local media as Adam Antony Navarro, hid in the woods while his friend went to their car early on Sunday morning during an outing to the Florida Keys.
Navarro leapt out from behind trees to scare his friend, who, apparently startled, drew a 9mm handgun and shot the victim once in the stomach, according to the Monroe County Sheriff's Office.
The shooting, close to the Channel 5 Bridge in the Florida Keys, happened at around 5.30 a.m and the victim was airlifted to a Miami hospital later on Sunday evening.
Police said their investigation was ongoing and charges may be filed against the shooter, who authorities did not name.
In a statement released on the Monroe County Sheriff's Office Facebook page, the department said: "A 31-year-old Miami man was shot in the stomach at the Channel 5 Bridge and airlifted to a Miami hospital Sunday evening.
"Detectives are still investigating the incident, but early reports indicate the shooter and the victim and friends—both are from Miami—and had been fishing together on the bridge.
"Sometime at approximately 5:30 a.m., the victim decided to change his clothes slightly and jump from the woods in an effort to scare his friend who was walking back to a vehicle.
"The friend drew a 9mm handgun and shot the victim once in the stomach.
"Trauma Star landed on the bridge and flew the victim to Jackson South Medical Center.
"Whether or not charges will be filed remains part of the ongoing investigation."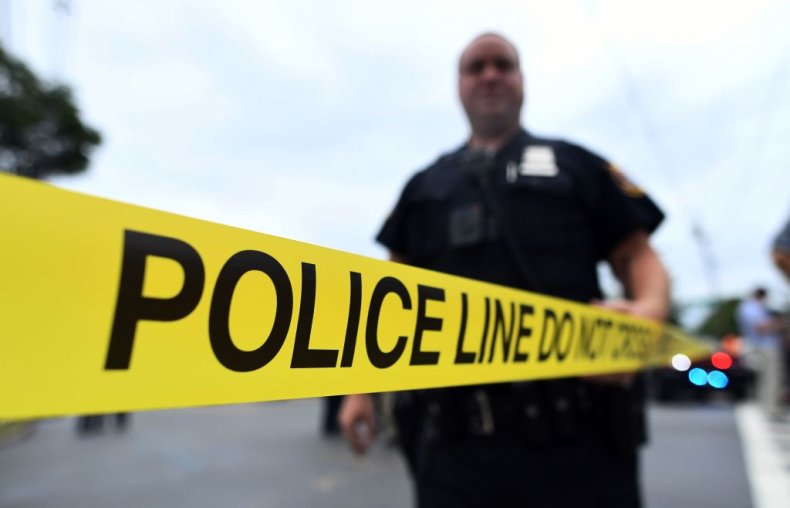 In a strikingly similar case in Colorado in 2013, 18-year-old Premila Lal was killed by a friend after reports said she hid in a closet and jumped out on Nerrek Daniel Galley, 21, who then shot her.
Lal allegedly hid in a cupboard with her 12-year-old cousin and made noises to scare Galley and Premila's 15-year-old brother, who was with him at the time.
The high-school graduate, from Longmont, was taken to hospital but died shortly afterwards.
Her father, Praveen Lal, said she was "a ray of sunshine everywhere she went." He added: "My life ended so suddenly and I think it's going to take a few more days for us to really comprehend she's gone."