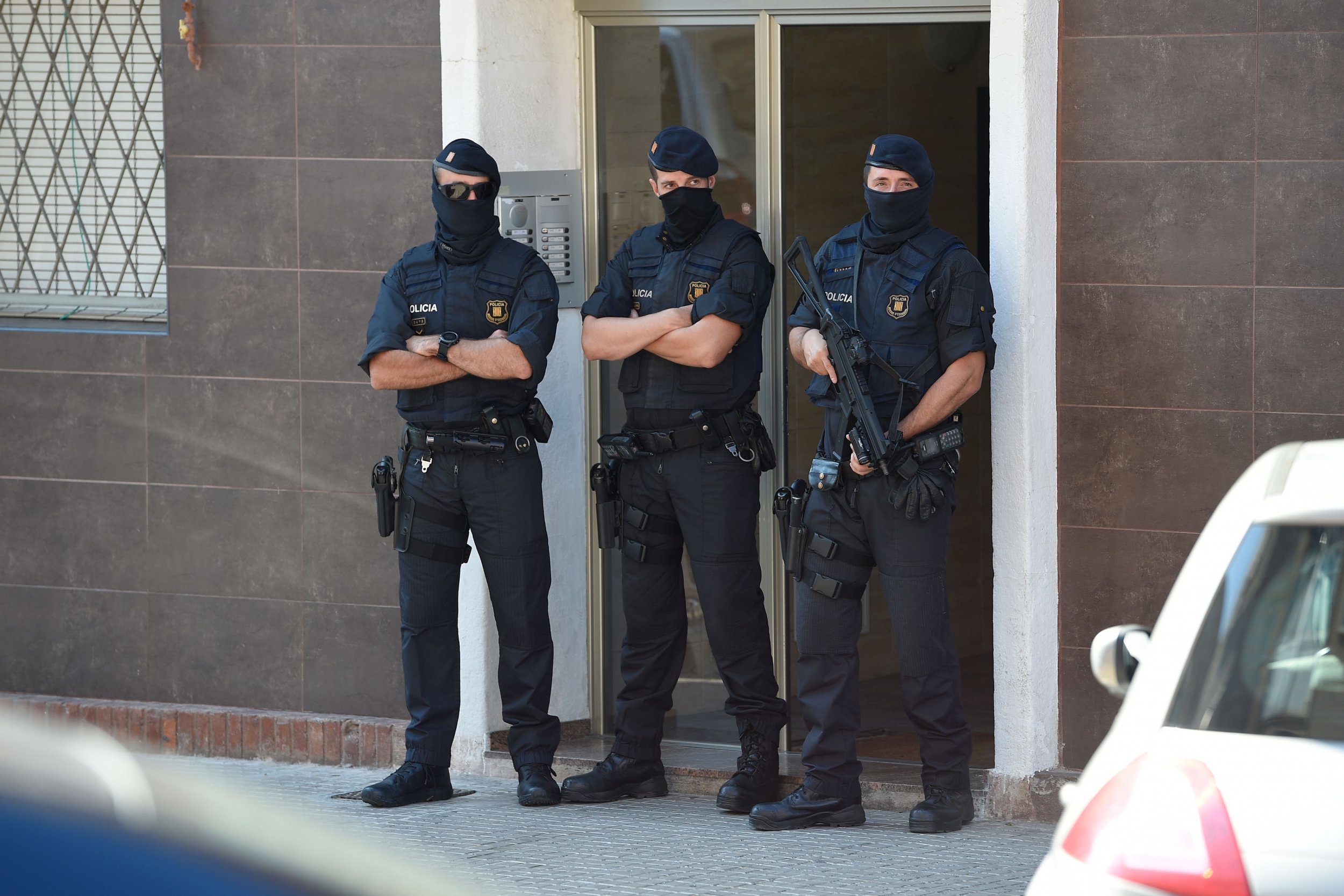 A man was shot and killed after entering a police station on Monday and shouting "Allahu Akbar" in a town near Barcelona, Spain.
"An investigation has been launched following the events that occurred this morning in our Police Station in Cornella, in order to clarify the reasons for the attack," said Mossos d'Esquadra of Catalonia's regional police force.
The attacker, 29-year-old Abdelouahab Taib from Algeria, lived in the town of Cornella de Llobregat with a Spanish woman. According to the BBC, he held Spanish identification papers and lived in the country for several years.
The man was allowed into the locked police station after begging officers to let him in. He was shot dead once he entered and attacked police with a knife.
Because the attack was "premeditated," the incident is being treated as a terrorist attack, Commissioner Rafel Comes, the second-in-command of the Catalan regional police said, according to the Associated Press.
The attack comes days after the one-year anniversary of an attack that left 16 people dead in Barcelona, when a van drove through the popular Las Ramblas street, ramming into unsuspecting tourists and residents. A similar incident took place eight hours later in the town of Cambrils when an Audi drove through a crowd and killed one woman.
The attack that took place on Monday, however, was not connected to the 2017 attacks, Comes said.
Similar attacks have occurred in Europe. A man was charged with two counts of attempted murder after he plowed into pedestrians and cyclists near Britain's Houses of Parliament last week. The car came to a halt when the Sudanese-born driver, Salih Kater, drove into a barrier. Three people were injured during the incident.
"Due to the methodology, iconic location and the alleged targeting of civilians and police officers, the CPS are treating this case as terrorism," a statement from police released on Saturday said, according to NBC.
An article from an online Al-Qaeda magazine in 2010 encouraged its readers to use their vehicle as a "mowing machine, not to mow grass but mow down the enemies of Allah."
"If you are not able to find an IED or a bullet, then single out the disbelieving American, Frenchman or any of their allies. Smash his head with a rock or slaughter him with a knife or run him over with your car or throw him down from a high place or choke him or poison him," Abu Mohammad al–Adni, an ISIS spokesman said in 2014.