Man Shows Grandma, 83, How to Use Netflix In Sweet Video—'Kind and Patient'
A video of a man thoughtfully explaining to his grandmother how she can access Netflix and other services on her new TV set has moved viewers on social media.
Will Elliott was filmed by his girlfriend, Natiuska Perez Mercado, carefully talking his 83-year-old grandmother, Judy, through the setup for her new 75-inch TV.
The heartwarming footage was shared to his TikTok account under the handle Will Donayre Hart, where it quickly gained attention. Just 48 hours since it was uploaded, the clip has already been watched 4.9 million times, with Will earning praise for his kind and patient approach.
Judy isn't alone in struggling to adapt to the ever-increasing array of technology at our fingertips. In 2022, a Pew Research Center survey found that while 96 percent of 18- to 29-year-olds own a smartphone, 61 percent of those 65 or older do not.
Despite that disparity, that 35 percent point gap represents a significant improvement over the 53-point one in a similar survey conducted in 2012. This suggests older generations are increasingly switching on to new tech.
Some of that is likely due to the efforts of people like Will, who take the time to show older people how devices work.
An emergency room nurse in Sarasota, Florida, Will, 28, said that while his experience at work has certainly helped him to develop a kind and friendly bedside manner, he attributes much of this to Judy.
"She raised me most of my life," Will told Newsweek. "She is by far the most patient and kindhearted person I know and has always had my back."
He credits much of the success he has achieved to her teachings. "She raised me to be an honest man and taught me that I can accomplish any goal with hard work and a bit of sacrifice," he said. "I have been able to become quite successful by listening to her."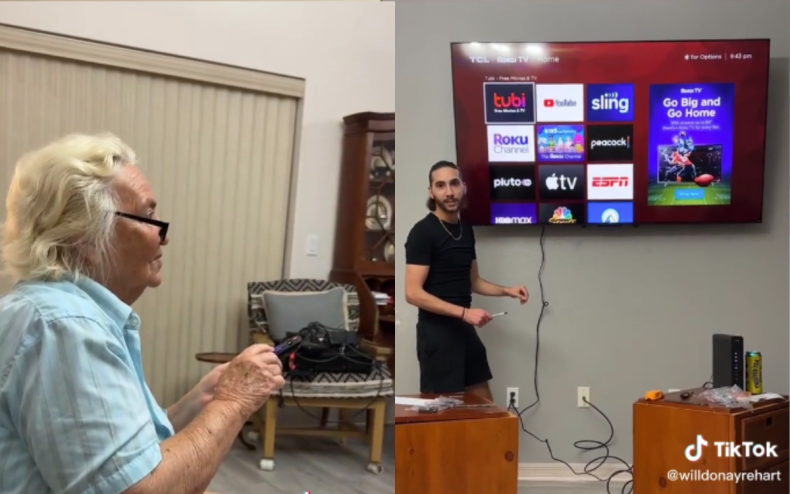 Judy will turn 84 in March and is happily retired and living in Sebring, Florida. When her old TV set broke, Will came to her aid.
Taking time out of his busy work schedule, he set her up with a new package of TV content from his own account and went shopping to get her a flat-screen.
"We live about two hours apart, depending on traffic, so I wanted to make sure when I came over I would be able to get her all set up before heading back home," he said.
After hanging her 75-inch set on the wall and setting up an internet connection, he took time to give her a "rundown" on how it works and how she could navigate to Netflix.
That was when Mercado decided to pick up her phone and start recording. The resulting clip drew numerous comments on social media.
One viewer praised Will for being "kind and patient," while another said: "I'm sending this to my mom as a tutorial."
One commenter wrote, "I'm sending this to my mom as a tutorial." And another said: "Dude you need to teach a course for all of our grandparents and parents PLEASE."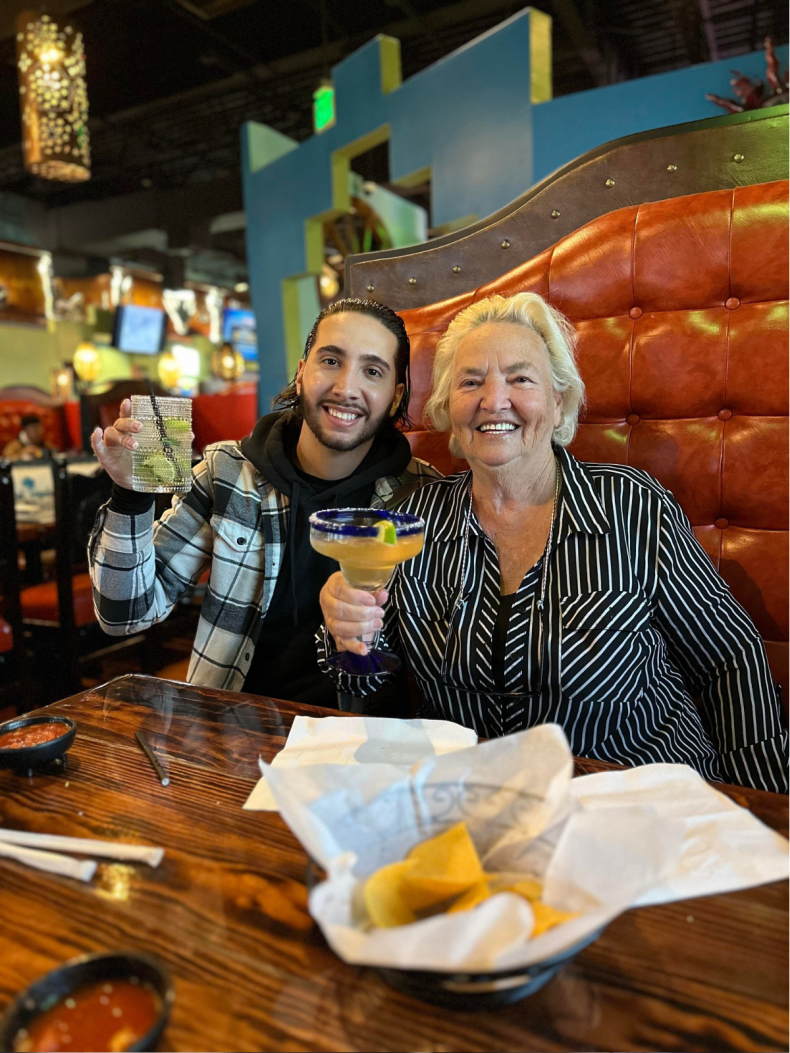 Despite the praise for his efforts, Will remains modest, saying, "I'm sure most people would do the same for their grandparents."
Though he's obviously pleased by the response to the video, he's just happy to have taught his grandmother something after so many years of learning from her.
"She is kind to everyone she comes into contact with, even those that some would think don't deserve it," he said. "The woman has a heart of gold and deserves all the patience and kindness in the world."