Man Slammed for 'Misogynistic' Comment Aimed at Brother-in-Law's Fiancée
A post has gone viral on Reddit after a woman shared the "misogynistic" comment her husband made at the expense of her brother's fiancée.
Redditor u/ throwaAL9673 explained what led up to the heated moment in a post to "Am I The A**hole" that has been voted on over 8,000 times.
The Redditor said her brother, "Jacob" and husband, "Connor," have been friends since college, in fact, she met her husband through her sibling. She said they had always been close until her brother started dating "Rachel."
She said her husband had described Rachel as a "fun" girl "that slept with nearly everyone in the group." Both she and her husband were surprised to hear that they had begun dating.
"Jacob then announced his engagement to Rachel and invited us for the engagement party," she wrote. "Connor had talks with Jacob about if he was sure he wanted to settle down with her and Jacob told him to drop it and Connor did."
In 2018 Bustle reported that a 2018 SKYN Condoms Millennial Sex Survey of over 4,000 sexually-active millennials found that over half of respondents—54 percent—said that they perceive women negatively if the woman has had multiple sexual partners. Even further, the study found that it was women who were tougher on each other with 61 percent of women reporting they looked "poorly" at other women who had had multiple partners.
The Redditor said that while at the engagement party the two couples were sitting together when Rachel's phone began to ring.
"While she was getting up, Connor looked at her and Jacob and smirked and said 'I'm telling ya, you can't make a hoe a housewife!' Rachel stormed off and Jacob unloaded on Connor calling him an obnoxious [a**hole], Connor just stared as Jacob kept insulting him with name calling."
The Redditor said at first she did not get involved but when her brother tried to kick her husband out of the party she stepped in.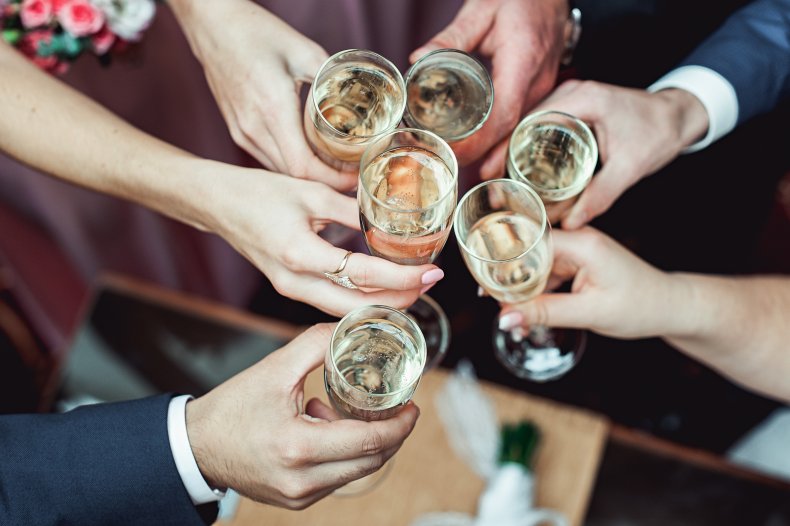 "I said to Jacob that he overreacted and should calm down but he acted [appalled] that I 'defended' Connor but I told him that he at least wasn't lying," she wrote. "Jacob then proceeded to kick me out as well."
Commenters slammed the couple saying they were both the "a**hole" and that the comment was "misogynistic" some even calling the Redditor's husband "jealous."
"Uhh...If you share Connor's outdated, misogynistic beliefs, that's on you," one person wrote.
"This post screams internalized misogyny—the fact that OP thinks it's ok for her husband to belittle someone for having sex tells me that there's a lot of sexism going on at home too, and that's fine by her. YTA, OP. It's not 1950...," said another.
The Redditor said she felt "terrible" after they left and that her husband cried. She said her mother called after their departure and told her to reach out to her brother and apologize.
"[I] said that he insulted my husband who happens to be his BEST FRIEND, then escalated by kicking him out. I refused to call Jacob and felt upset for being made feel bad for siding with my husband who's hurt because of what his best friend did to him," she wrote.
At the end of her post, the Redditor asked for the internet's take on the situation saying she thought "it was an inside joke between them."
Newsweek contacted u/ throwaAL9673 for comment.