Man Slammed for Single Word Response to News He's Going to Be a Dad: 'Wow'
A man took to Reddit to reveal that he's becoming a father, but he was inadvertently roasted by the internet for his response to the news delivered by his wife.
The now-viral Reddit post, titled, "Found out I get to be a dad [OC]," was shared in the subreddit "Made Me Smile" on May 5. The post has garnered 71,200 upvotes and 4,500 comments since it was shared by Redditor @SerendipityAlike.
According to Statista, the average number of kids under 18 in families in the United States in 2020 amounted to 1.93 children per family. That number has stayed the same as the previous year as well.
The post featured a screenshot text conversation between the poster and his wife, whose name is literally "Wife" in his phone. Her face is blurred out, and their conversation is laid out for the world to see.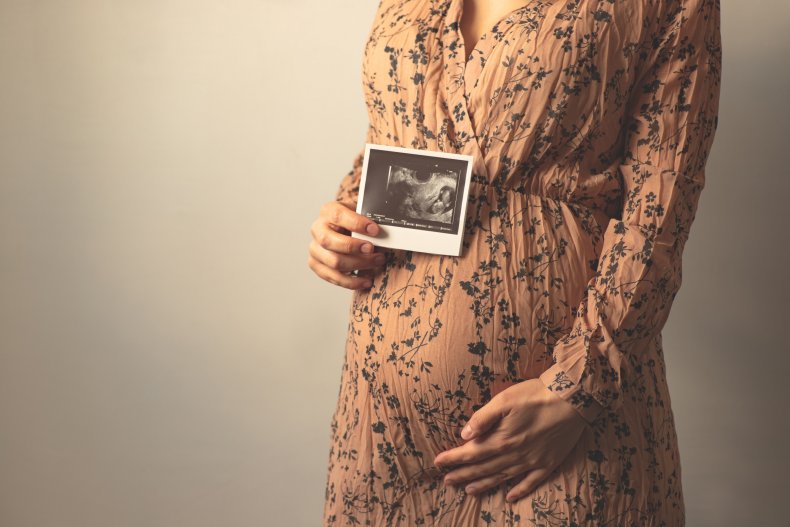 The original poster's (OP) wife texted him with some great news, her excitement palpable: "[Doctor's] office called. We are very much so very pregnant. The number came in at over 1,000. So, I need to do another blood test Friday, but they are beyond excited. Everything looks number-wise fantastic."
The OP told Newsweek the couple had suspected she was pregnant already, but blood tests were needed to "make sure," so this wasn't the first he was hearing of it.
The OP replied not how you'd expect.
"K," he wrote in a text reply back.
It's unclear how his wife responded back to his reaction via text, but it's safe to say many people online would have something else to say based on the comments.
Some Redditors wanted to know how the OP's wife felt about his reply to her comment. "So, be honest with us, how mad was she when you just responded with a 'K?'" a Redditor wondered.
Some seemed shocked by the man's reply. "Holy socks with sandals you actually sent that reply," a user wrote. Another commented, "Wow, you really hit her with a 'K?'"
A Redditor pointed out something they noticed about the situation. "You seem more excited sharing the news to us than your own wife, Lol," they said.
Another Reddit user asked the OP what was "wrong" with him, adding, "Dude, you need to update with what she responded to 'K' with."
While some were happy for the OP, they couldn't get over his response to the life-changing news. "My friend, let's work on the 'K' response," a user pointed out. "But regardless, congrats!"
Some people didn't mince words with the way they worded the situation. "Off to Reddit to tell the strangers, but you can't even give your wife a 'Great?'" a user asked.
A Redditor asked "someone" to "save" the OP and to reveal to his wife that "he was excited enough to post on Reddit. Cause I guarantee you, as a woman that has been there, she felt that 'K.'"
Another person told the OP to "beg" his wife for her "forgiveness" for the way he replied, adding, "tell her how deeply excited/scared/loved you feel. I am married to a man who would have said 'K,' and I can tell you it hurts. Congratulations, Dad."
Redditor @SerendipityAlike told Newsweek: "My wife and I were both pretty sure she was pregnant, so [we] already celebrated a little bit, but they wanted to do blood tests to make sure, as we had been trying for a while. [She] and I have a similar dry sense of humor, so I knew she would find that response funny."
The OP revealed after the post went viral, he talked to his wife to make certain that she "wasn't upset."
"No, not at all, it made me laugh," Redditor @SerendipityAlike's wife told Newsweek via her husband's Reddit account. "That's how we talk, and I knew he could tell I was nervous, not about the test or the results, but about how much life is going to change. His 'K' was his way of saying 'This is good, and it's going to be great.' He just wanted me to laugh."
This isn't the only viral moment involving relationships. Last month, a man scheduled out his dates with his girlfriend in Google Calendar. Meanwhile, the internet backed a partner for "spraying water" in their wife's face to wake her up. Earlier this week, the internet supported someone for not getting their girlfriend a gift on her birthday.
Updated 05/10/2022, 4:58 p.m. ET: This story has been updated with comments from Redditor @SerendipityAlike.