Machine Gun Kelly might have some competition when it comes to his fiancée, Megan Fox.
In a now-viral Reddit post by an account that has now been suspended, a woman claimed her husband is more infatuated with actress Megan Fox than his wife, resulting in scarce intimacy between the two.
If that isn't bizarre enough, upon confrontation he responded, "no one turns me on quite like Megan."
The "True Off My Chest" forum post, which can be viewed here, has gathered the attention of many, being upvoted over 14,000 times, with nearly 2,000 comments from perplexed users.
Fox, an actress and model boasts 20.4 million Instagram followers and 1.3 million followers on Twitter.
The woman claimed she tried to seduce her husband for hours after dinner but eventually gave up.
However, as soon as a Megan Fox movie began playing on the television after dinner, his mood changed dramatically and he started feeling "hot," she said.
One baffled user said, "I don't understand how people stay in these relationships."
The woman continued that even though she works for long hours and pays the bills for the household, he completely dismisses her.
To this, a Redditor responded, "Sounds like you have a roommate that doesn't pay rent."
Finally, she confronted him and said, "I've been trying to get this reaction from you for 10 whole hours!!!" to which she claimed he responded, "what? No one turns me on quite like Megan."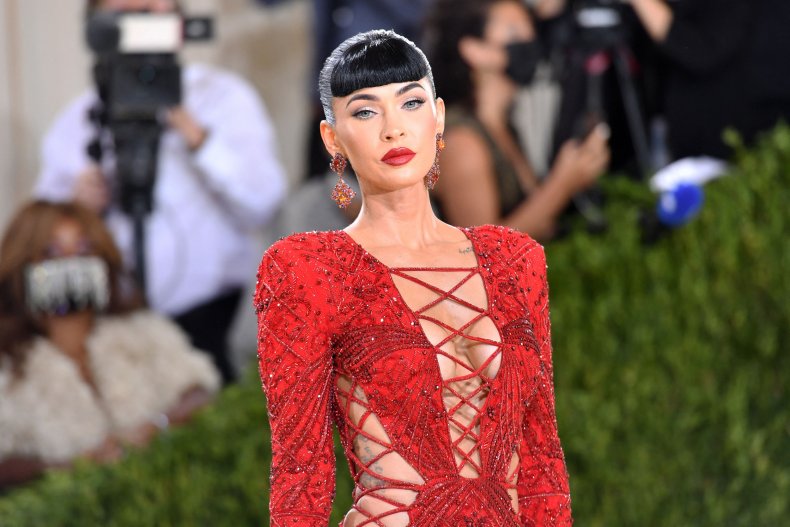 She said she felt "humiliated and ignored" when he told her he wouldn't have sex with her until she started "looking more like Megan," read the post.
One disgusted user said, "I hate people that obsess over and fetishize people they have like 0.5% chance of meeting and like 0.001% chance of having them even glance in their direction."
While others wondered whether the woman chose to leave out certain details, and questioned why the couple got married if this was the way she was being treated.
One user even went as far as to advise her to consider separation, further elaborating and saying, "this isn't about being dramatic, it's about upping your standards about what a loving partnership looks like. You don't 'tolerate' each other, demean each other, or take your relationship for granted."
In an article published in Psychology Today, Wendy L. Patrick described how "extra-relational preoccupation detracts from current relational quality. This has been demonstrated to include fascination with and idolization of celebrity figures."
Patrick advised couples to spend more time nurturing and developing healthy, real relationships, rather than fantasizing about unrealistic prospective partners.
In response to the comments from appalled users, the woman said, "at first I thought he wasn't being serious!!! I'm definitely not okay with that."