Spencer Alan Boston appeared in court Monday charged with possession of marijuana but found himself in hot water when he pulled out what appeared to be a joint and lit it up in front of the judge.
News Channel 5 reported that Boston approached General Sessions Judge Haywood Barry during the trial to discuss his sentence. When he reached the podium, he began to make a statement about marijuana legalization in Tennessee. Boston then reached into his pocket and brought out a rolled cigarette.
He lit the cigarette and was immediately confronted by court officers, who pulled his arms behind his back and walked him out of the courtroom in a small cloud of what reportedly smelled like marijuana smoke. Observers in the room began laughing at the THC enthusiast's audacity, according to reports.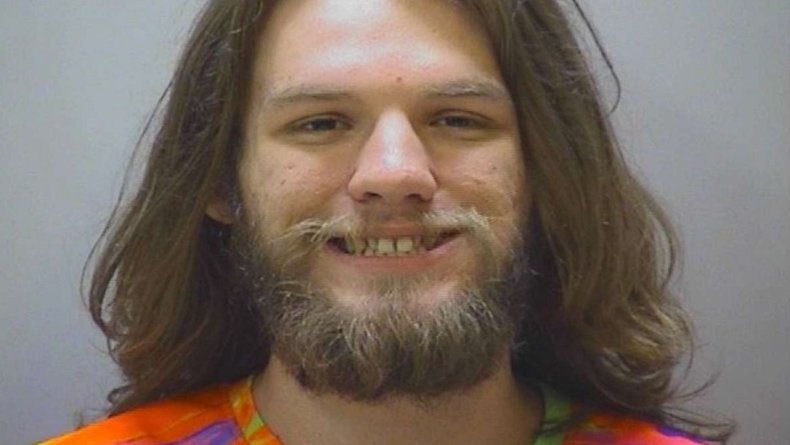 Wilson County Sheriff Robert Bryan told the news station the stunt was "one of the craziest things I've seen."
The judge issued Boston another charge of simple possession, as well as a charge of disorderly conduct. He was also sentenced to 10 days in jail for contempt of court.
Simple possession in Tennessee is a misdemeanor punishable by up to 11 months and 29 days in jail and a $2,500 fine.
A third conviction for simple possession can become a felony offense.
Boston is being held on $3,000 bond. A GoFundMe has already been created to pay the fee. The campaign exceeded its $3,000 goal in less than 24 hours.
Senator Raumesh Akbari of Memphis introduced a bill to the state legislature on Friday that would decriminalize marijuana use in Tennessee. His bill would allow licensed businesses to sell marijuana products under half an ounce to customers over 21, with a special sales tax added that would fund education and infrastructure projects in the state.
Support for legalization in Tennessee is very strong. A 2018 poll conducted by Middle Tennessee State University found that 81 percent of registered voters believed the state should introduce some form of legal marijuana.
According to 10 News, multiple other bills that would legalize medical marijuana have been introduced to the statehouse but not passed. Many never made it out of committee to a floor vote.
This wasn't the first time someone been booted from court for lighting up a doobie. In 2017, the Oregonian reported that an unidentified man was asked to leave a murder trial in Multnomah County Court after he began smoking a joint in the back row.
Although marijuana use is legal in Oregon, public consumption is not. Courthouse Deputy Chris Payne said that the man seemed surprised to learn that fact but left the courtroom without incident, the Oregonian reported.