A man in Finland must have thought he had a novel solution to ridding his yard of a snake. Soon enough, his house was on fire.
The Associated Press reported Tuesday—citing a Finnish broadcaster—that a man tried to get a snake out of his yard by spraying it with gasoline, which unexpectedly lit after it made contact with a lawnmower that was still warm enough to spark a fire. From there, dry conditions helped to spread the fire quickly to the man's house, which was made of wood.
The home in the Finnish town of Siuntio did not, however, burn down completely. Firefighters put out the blaze, but the damages to the exterior of the home could cost as much at $17,000 to repair, the AP reported.
Being afraid of snakes—also known as ophidiophobia—is an incredibly common fear, so it's not entirely surprising the man in Finland reacted somewhat illogically.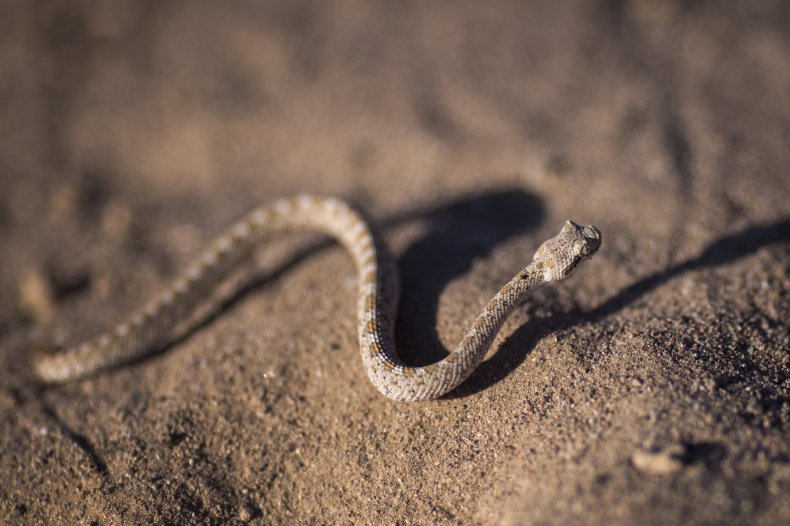 There's also no shortage of disturbing stories involving the reptiles, just from June. Last week, for instance, an indigo snake rose out of a toilet in Texas.
"I looked back at the toilet and that snake was about three feet out, climbing towards the window. It took at least six years off my life," Wade Vieloc, the man on the wrong end of snake surprise, told KSAT about the incident.
Before that, earlier this month, the severed head of a rattlesnake bit a guy in Texas. The decapitated animal somehow lodged its teeth into the man's hand, releasing all of its venom into the man. Doctors reportedly told the man's wife, Jennifer Sutcliffe, that her husband might not make it.
A normal person who is going to get bit is going to get two to four doses of antivenom," she told KIIITV . "He had to have 26 doses."