Airline Employee Stabs Coworker at Terminal Gate, Police Say
Updated | At least two Frontier Airlines employees were reportedly involved in a heated brawl at a Philadelphia airport terminal on Thursday morning, culminating with a stabbing inside one of the gated areas, police confirmed.
It's unclear what led to the dispute, which took place shortly before 11:30 a.m. in Terminal E at Philadelphia International Airport. A 24-year-old male was rushed to the hospital with stab wounds to the stomach and later died, while another man was arrested and taken into police custody.
A public information officer for the Philadelphia Police Department told Newsweek in a statement that no passengers were involved in the altercation, and no flights were delayed.
Local media said the victim succumbed to his injuries shortly after emergency responders rushed him to the hospital. Police confirmed the death later Thursday afternoon. The weapon used in the attack, according to the local CBS affiliate, was a box cutter.
Frontier Airlines declined to immediately comment on the case, instead deferring requests for comment to local law enforcement.
Founded in 1994, Frontier Airlines has a presence at airports in major cities across the United States and is currently in the process of an expansion. A 2015 study produced by Embry-Riddle Aeronautical University and Wichita State University found that customers ranked Frontier as one of the worst airlines, which has a reputation for bumping passengers.
In 2018, the airline set out on an ambitious plan to improve customer relations. Its scores have since improved modestly, according to some estimates.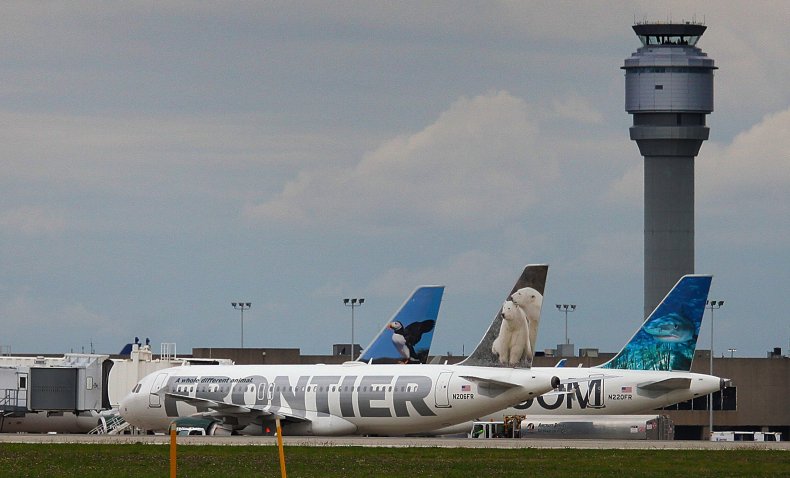 This article has been updated with information about the condition of the stabbing victim.