Man Said He Went on Bullet Train Knife Rampage Because He Felt Frustrated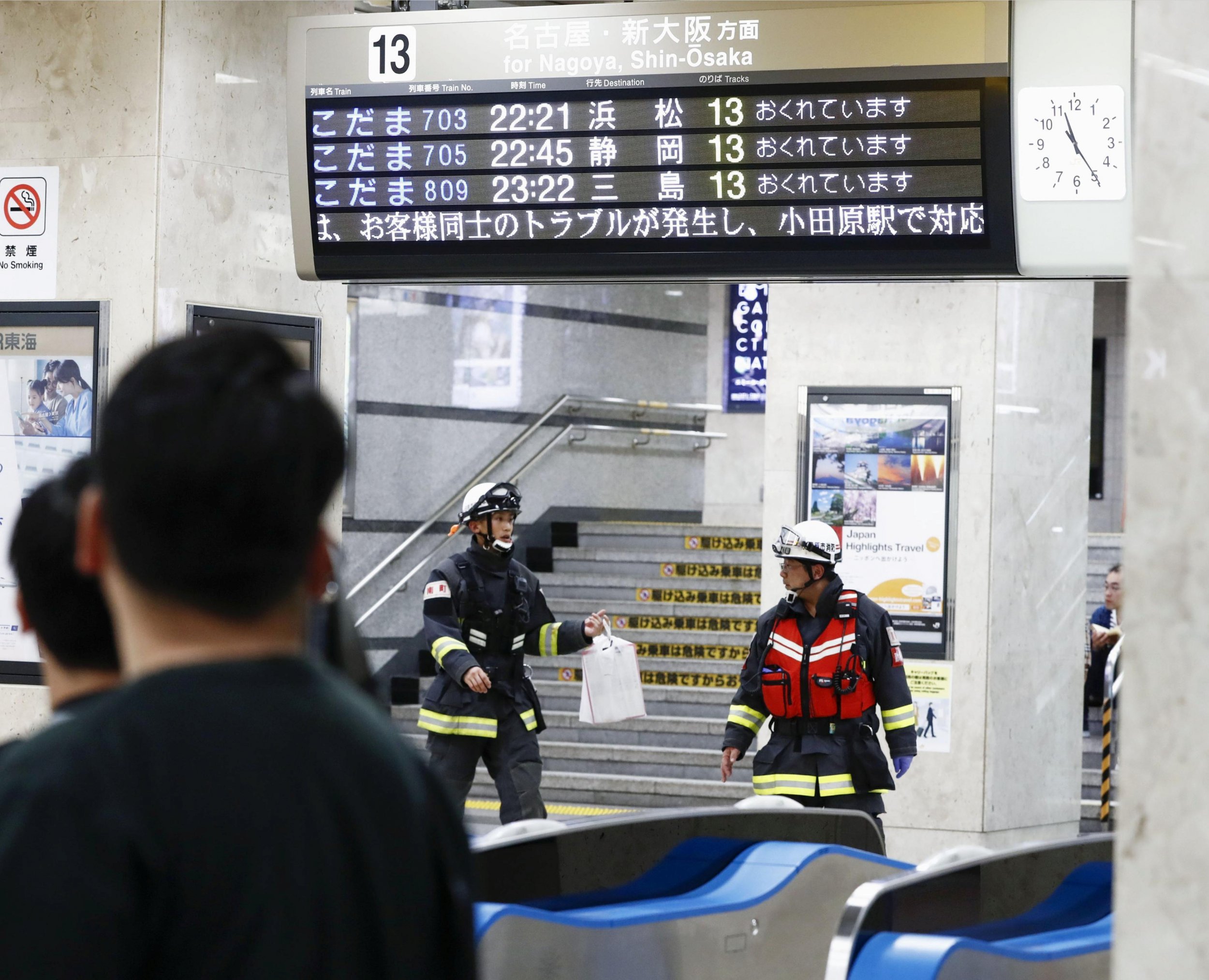 A 22-year-old man has been arrested on suspicion of murder in connection with a knife attack on a Japanese bullet train that killed one person and left two injured.
A spokesman for Kanagawa Prefectural Police said Ichiro Kojima, 22, admitted randomly assaulting passengers on the train with multiple blades because he was feeling frustrated, the English-language Japan Times reported.
The attack happened on the 12th carriage of the 16-car Shinkansen train carrying 800 passengers, which had just left Tokyo for Osaka on Saturday night.
Witnesses said passengers were crying as they ran to other coaches, shouting "Just keep going ahead" and "(the suspect) has a knife."
One female passenger told broadcaster NHK: "Everyone fled and fell like one domino after another. I was scared to death."
"All of a sudden, a lot of passengers were dashing... people panicked," one male passenger told the Japanese newspaper Mainichi Shimbun.
Three injured passengers were taken to hospital but Kotaro Umeda, 38, who was slashed in the neck, later died. Two women in their 20s, suffered minor injuries and are in a stable condition.
An 81-year-old woman who is believed to be a relative of Kojima said he had been hospitalized with mental illness and had moved out of her house where he had lived, telling the Kyodo News: "I have been always worried about him".
He was initially arrested on attempted murder charges, which would be switched to murder charges when his case goes to the public prosecutor's office.
Violent attacks are rare in Japan which has one of the lowest rates of crime in the developed world, the BBC reported.