Man Stabbed to Death at Las Vegas Birthday Party, Police Say
A man was stabbed to death in the hallway of a Las Vegas apartment after a fight broke out at a birthday party.
Detectives have launched a homicide investigation after the man was killed as he ran along the ninth-floor passageway of the resort in the 9900 block of Las Vegas Boulevard South.
Lt. Ray Spencer, of the Metropolitan Police Department homicide division, said officers found a man in his 30s suffering from stab wounds.
Medics attempted to save the man but he was pronounced dead at the scene following the incident at 11.30 a.m. on Sunday.
Spencer told local media that the victim and a woman went to The Grandview in Las Vegas to meet a group of people celebrating a birthday in one of the rooms.
However, when they knocked on the door, a row broke out between the woman and a different man inside the timeshare apartment.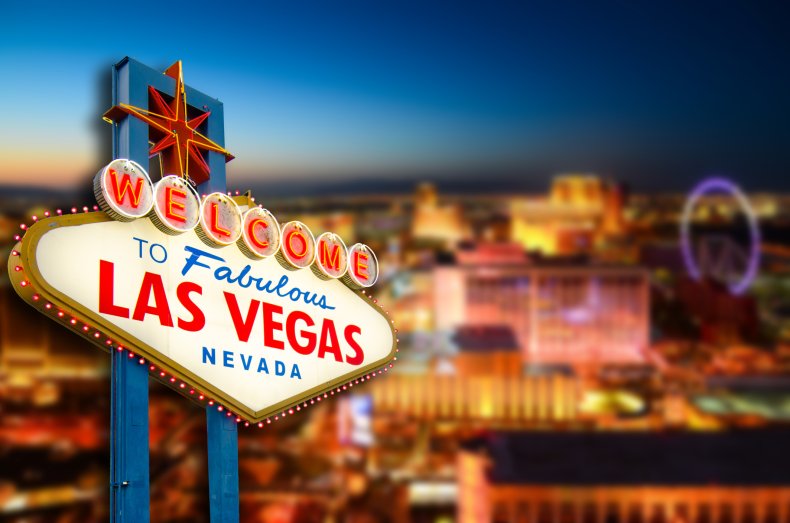 Spencer said: "That female was punched in the face and knocked down. At that point, a group of men and women came out from the room and chased the victim down the hallway where he was stabbed in the hallway and collapsed."
He said police are looking for up to eight suspects who were seen fleeing from the scene in a vehicle.
The Grandview is less than six miles from the world-famous Las Vegas Strip.
Anyone with information is urged to contact Crime Stoppers at 702-385-5555 or to email police at homicide@lvmpd.com
The incident is another case for the already busy police division, which launched a separate homicide investigation exactly seven days ago.
In that case, a man was killed with a single punch after an argument over a parking space spiraled out of control.
The horror unfolded in the early hours of Sunday morning last week at a car lot outside a liquor store near Sahara Avenue and Valley View Boulevard.
Metropolitan Police said two men pulled into the parking lot next to a woman who was in her car and taking up two parking spots at around 1:15 a.m.
Police said the driver of that car began arguing with the woman.
However, a second car containing two men then pulled into the parking lot and began to argue with the man who had confronted the woman and passenger.
It is understood the two men from the second car each threw a punch at the two men from the first car.
Both of the victims were taken to hospital, where police said one man later died and the other was in a critical condition.