Man Who Stabbed His Dog Multiple Times and Left Her To Die on Beach Jailed
A man who stabbed his dog a dozen times and left her to die on a beach in northeast England has been jailed.
Luke Proffit, 22, carried out the brutal attack on his German shepherd, Bella, while suffering a mental health crisis on December 16, according to news outlet Teesside Live.
Northumbria Police said members of the public found the severely injured dog on Hendon beach, near Sunderland, and called for help. Despite the efforts of a veterinarian, Bella died after suffering a cardiac arrest.
Police said the German shepherd was a healthy weight before she was attacked. They added that when Proffit was arrested, he told officers: "It's not illegal to kill your dog."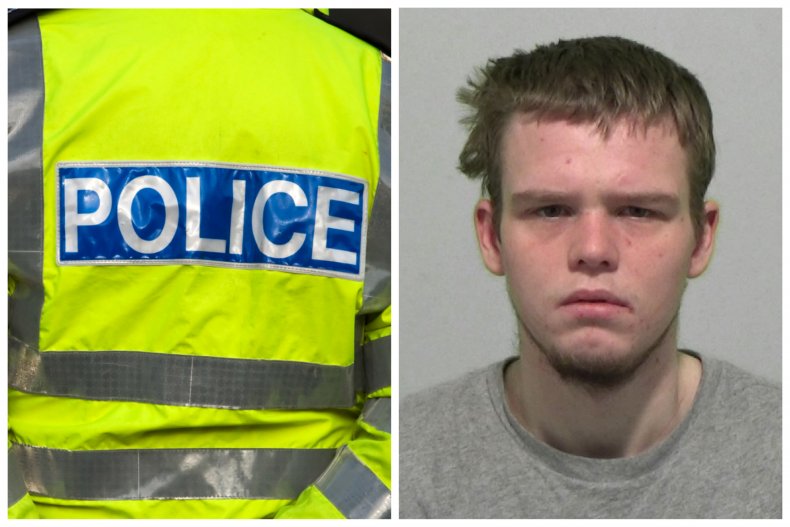 Proffit later pleaded guilty to causing unnecessary suffering to an animal at Newcastle Crown Court. He was handed an 18-month sentence on Monday, May 30. He was also banned from owning an animal for 18 years.
PC Peter Baker, wildlife enforcement officer at Northumbria Police, said in a statement: "This is an absolutely horrendous case and I welcome the custodial sentence handed down to Proffit.
"The dog was subjected to sustained violence and she was found by members of the public with appalling injuries to her body and neck.
"Proffit is one of the first offenders in our force to be jailed since tougher sentencing guidelines were introduced in courts across the U.K. last summer for the most heinous animal cruelty crimes.
"We are a nation of animal lovers, and it is always disappointing and upsetting when crimes like this happen. I hope this case sends out a strong message—anyone who hurts or abuses animals will be brought to justice."
Newsweek has contacted Northumbria Police for further comment.
The UK's Royal Society for the Prevention of Cruelty to Animals said it had received more than 1 million calls from members of the public about cases of suspected animal cruelty in 2020.
The RSPCA added that the highest number of calls related to dogs, which made up 56,563 of incidents reported in 2020, followed by cats with 55,667 incidents.
It investigated more than 57,000 complaints of animal cruelty in 2020. Anyone in the U.K. who witnesses animal cruelty can contact the RSPCA by phone, or call the police non-emergency number 101.
In the U.S. around 10 million animals are abused each year, according to the Humane Society of the United States. Dogs make up about 65 percent of abused animals, the society added.
The American Society for the Prevention of Cruelty to Animals states that approximately 6.3 million companion animals enter shelters across the country every year. About 3.1 million of these are dogs and 3.2 million are cats.