Man Protests on Ledge of St. Peter's in Vatican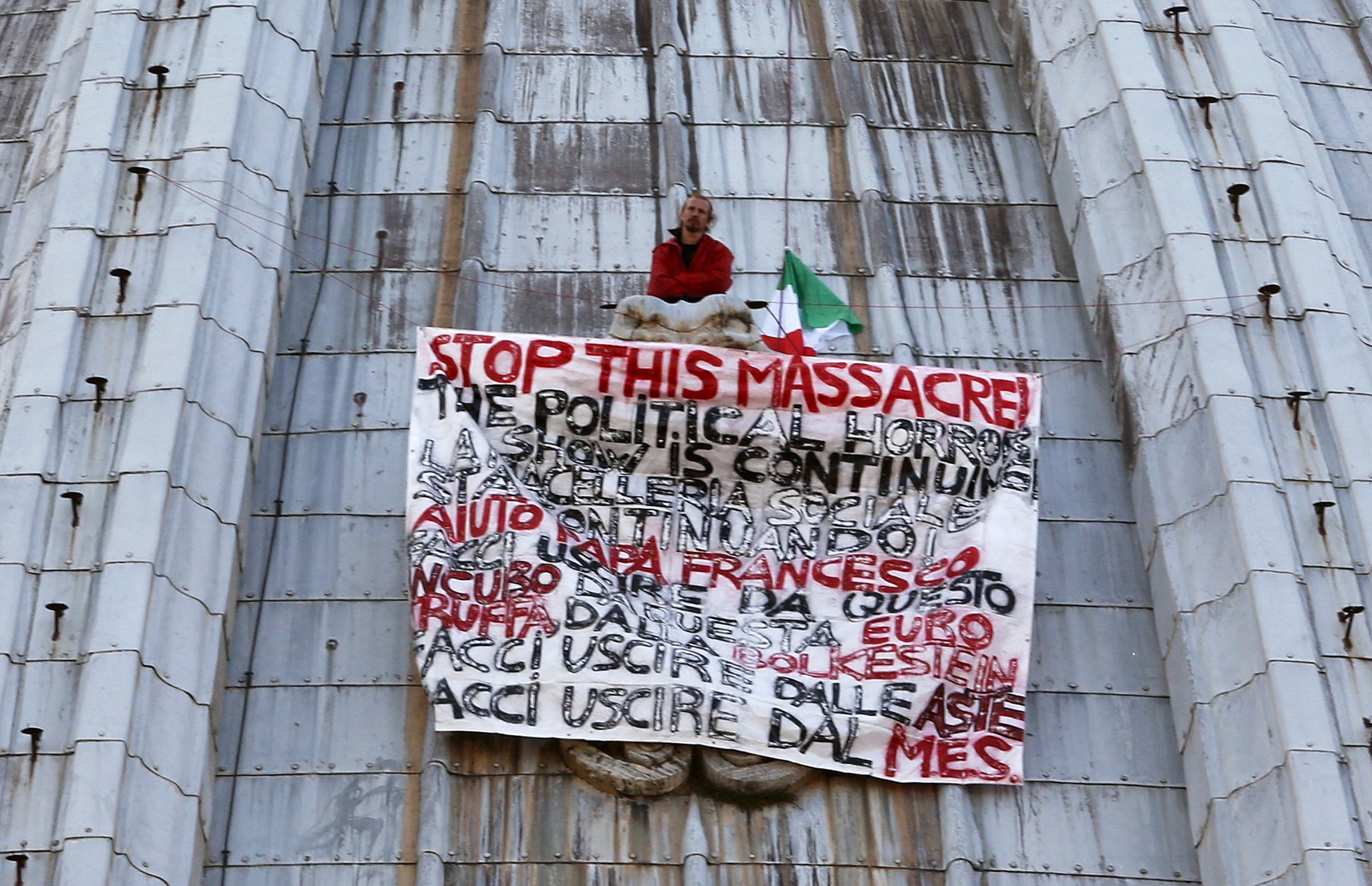 An Italian man evaded Vatican security for the fifth time to reach a high ledge on the facade of St. Peter's Basilica to protest against laws he says caused him to lose his business.
Marcello di Finizio apparently used mountain climbing ropes to lower himself down to the ledge late on Sunday from a roof that is accessible to tourists. He was still there on Monday morning.
Television footage showed him pacing on the ledge talking on a cell phone. He posted a picture of himself on Facebook showing a rope dangling from above and another showing his feet at the edge of the ledge.
The ledge where Di Finizio spent the night is just above the central balcony where Pope Francis is due to address crowds on Christmas Day.
Di Finizio, who says he lost a beach-front concession because of changes in European and Italian laws several years ago making the sector more competitive, was demanding to see Italian Prime Minister Matteo Renzi, Italian media reported.
It was the fifth time Di Finizio has staged such a protest at the Vatican in recent years, the latest in March.
During his previous protests he lowered himself on to the side of the dome of the huge church and stayed there for several days before police convinced him to come down.