Alaska Airlines: Employee Steals Plane, Does Stunts Before Crashing On Island Near Seattle
Seattle-Tacoma airport went into lockdown Friday night when an airline employee stole an empty passenger jet, before taking it on a joyride with fighter jets in swift pursuit.
The Horizon Airlines worker made "an unauthorized take-off" on Friday evening, airport authorities said, ignoring orders from the control tower to stop, according to NBC News.
Initially, there were fears the 29-year-old man could have a terrorist motive, and two F-15 jets were scrambled to track the plane. However, the Pierce County Sheriff's Office later confirmed it was "not a terrorist incident."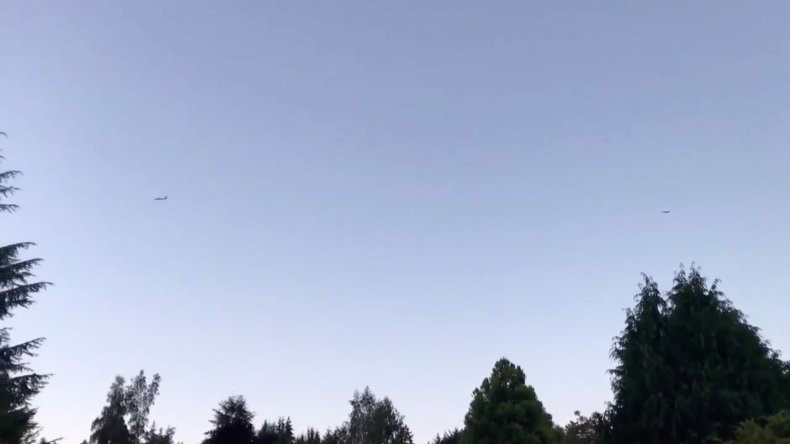 The mystery man performed loops above the water before crashing on the sparsely-populated Ketron Island in the Puget Sound, close to a military base, at around 9:30 p.m. local time. Police confirmed that the man died in the crash and acted alone.
Sheriff Paul Pastor told reporters the incident may have been "a joyride gone terribly wrong," noting that "most terrorists don't do loops over the water." Pierce County police also said the man was believed to be suicidal. The Seattle Times said the man sounded "carefree and wild" while flying, and videos shot from the shoreline below showed the plane's erratic path.
Air traffic controllers tried to convince the man, who they called Rich and Richard, to land the plane throughout his flight. In response, the employee suggested he may be able to land safely because of his video game experience. He could also be heard worrying about how much fuel he had left.
At other points, he discussed the whereabouts of the orca whale carrying her dead calf on her back, going to look at the Olympic Mountains, whether he could perform a barrel roll before "calling it a day" and coming back, and whether Alaska Airlines would offer him a pilot's job if he landed successfully. Horizon Air is a partner of Alaska Airlines.
Air traffic controllers attempted to keep the man calm, suggesting he could land at a nearby military base. But Richard can be heard worrying about being shot down, and at one point suggested, "This is probably jail time for life, huh? I would hope it is for a guy like me."
After one exchange, the air traffic controller congratulates the man on following one of his instructions correctly. The flier replied, "I was kinda hoping that was gonna be it."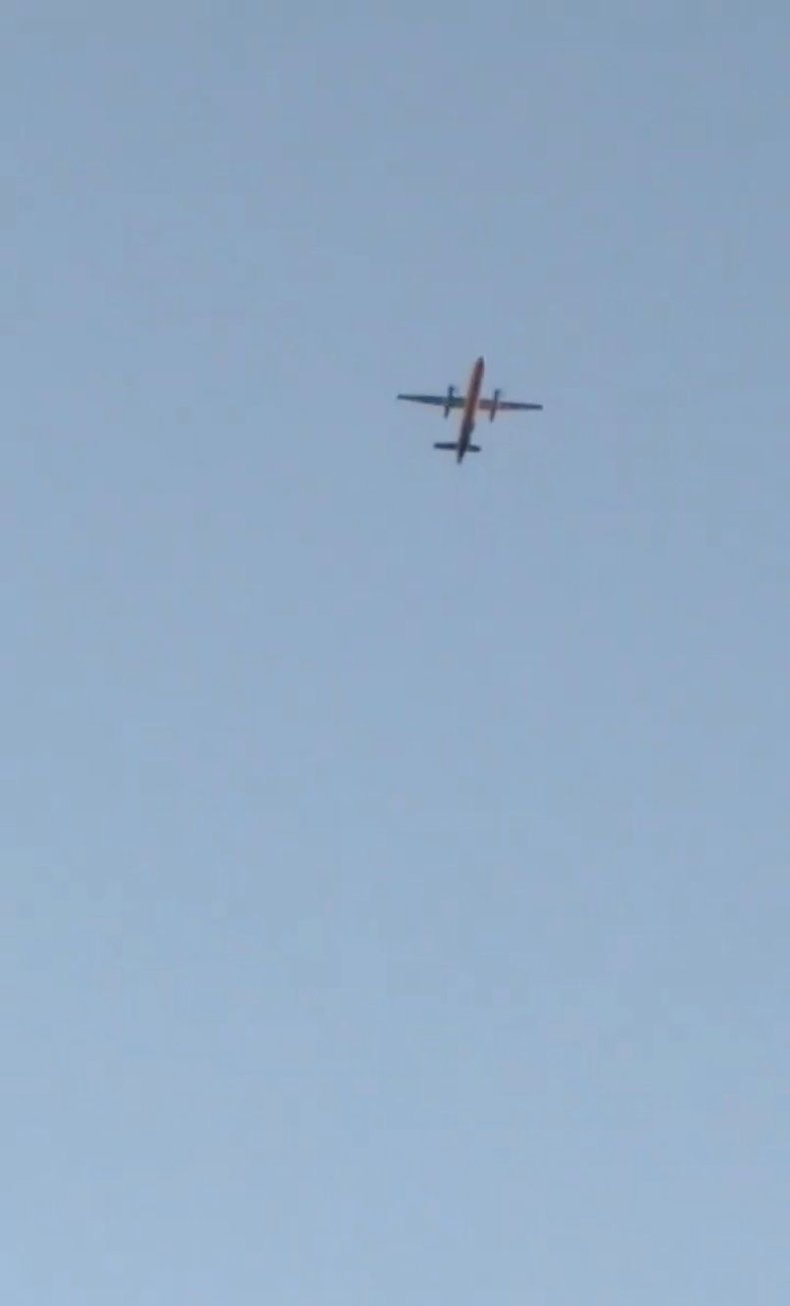 He added, "I've got a lot of people that care about me. It's going to disappoint them to hear that I did this. I would like to apologize to each and every one of them. Just a broken guy, got a few screws loose, I guess. Never really knew it, until now."
Local resident Leah Morse told Reuters she felt in her "gut something was wrong" as she filmed the aircraft flying over head. Morse's mother, who lives closer to the crash site, said her whole house shook when the place went down. The crash caused an intense fire and a dark plume of smoke could be seen above the sound as residents looked on in shock.
The stolen aircraft was a twin-propeller Horizon Air Q400, which can have as many as 78 seats depending on the configuration. It is unclear how the man managed to take the plane.
The airport released a statement explaining, "An airline employee conducted an unauthorized takeoff without passengers at Sea-Tac; aircraft has crashed in south Puget Sound. Normal operations at Sea-Tac Airport have resumed."
Governor Jay Inslee tweeted that the fighter pilots tracking the aircraft "were ready to do whatever was needed to protect us." Inslee called the theft and crash "a tragic incident."
As authorities investigated the incident, questions about how anyone had managed to take and take off with a plane rose to the forefront of the debate.
Local and national media scrambled to identify the man, and his motives.
This article has been updated to include more information about the man who took the plane.