Man Sued, Has Properties Seized After Leaving Negative Company Review Online
A man in Lubbock, Texas, alleges that he was sued and forced to pay hundreds of thousands of dollars in damages after he wrote negative reviews of an Irish company online.
According to the lawsuit, Timothy Castleman hired a Dublin-based company, the Offline Assistant, in 2015 to assist with various tasks to grow his online business.
While working together, Castleman and the Offline Assistant had several financial disputes and instances of miscommunication, court documents show.
Following those disputes, Castleman alleged that errors made by the company caused him to lose up to $8,000. That prompted him to write negatively about his experience with the company through various forms of social media and online reviews, Everything Lubbock reported.
"Never did I think I could be personally held accountable for a review of a business," Castleman told the news outlet in an interview published Monday. "I just say, 'Hey, as a customer, here is what I experienced with this.' For a lot of people, $8,000 would sink them, as it did with this business."
According to Everything Lubbock, the company first asked Castleman to take down the reviews, saying that they were false and that he owed over $300,000 in defamation damages. But when Castleman refused to pay, the company filed a lawsuit seeking up to $1 million.
Rather than dealing with the financial disputes directly, Castleman made "false defamatory and disparaging comments," through a wide range of media, including Facebook, Twitter, Google reviews and an online blog, the company alleged.
"Defendants made and continue to make false defamatory and disparaging comments regarding Plaintiffs to a myriad of third parties via social media and various other platforms and published his defamatory comments industry-wide compounding its injurious impact upon Plaintiffs," the lawsuit filed against Castleman states.
"The defamatory statements have caused the Plaintiffs to suffer extreme mental anguish, public humiliation, and embarrassment. These defamatory statements have caused Plaintiffs to lose business and lost business opportunities to date as well as damages to their reputation and good will," the lawsuit adds.
After the lawsuit was filed, Castleman told Everything Lubbock that he never received notice of a court date for the case, prompting a Lubbock judge defaulted the suit to the company.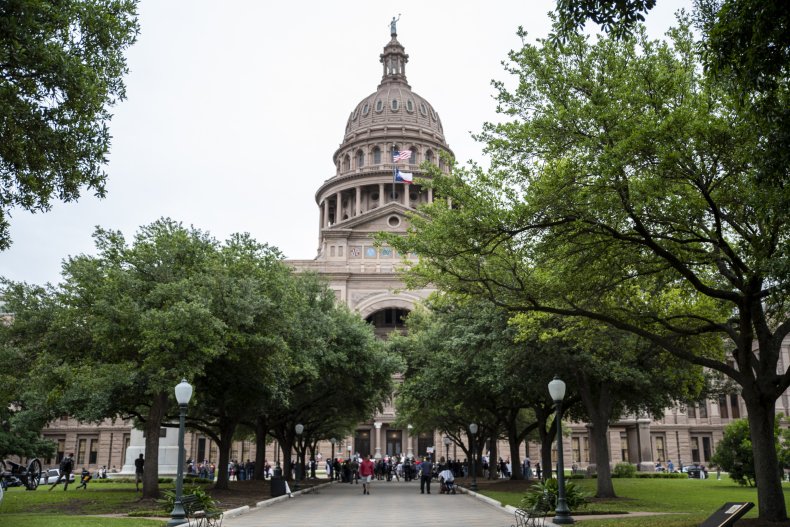 As a result, Castleman said, he owed the company $60,000 but without knowing it. Eventually, interest rates pushed the $60,000 to hundreds of thousands, and Castleman said he had his properties seized and sold.
"I took a lot of pride in my business, and all of that is taken away from me and you're helpless, there is nothing. I can't yell and scream enough to get anyone to do anything," Castleman told the news outlet. "Everything you work for can just be taken away in a minute and, again, very dark days, thoughts of suicide."
Castleman said he is now waiting on a court date at the appellate level, hoping that a judge will overturn the previous court ruling.
"Whenever you think of a situation, you think of the upside. You never think: What if they turn around and sue me? So what I would caution people first: Is it worth it?" he said.
"Now I'm the one that is going to be forced to try, try and undo this. And at the end of the day, I could ultimately win this case and lose everything I have," Castleman said.
Newsweek reached out for comment to the Offline Assistant, but it did not do so because the litigation is ongoing.