Man Sues City of Seattle to Release Kurt Cobain's Suicide Photos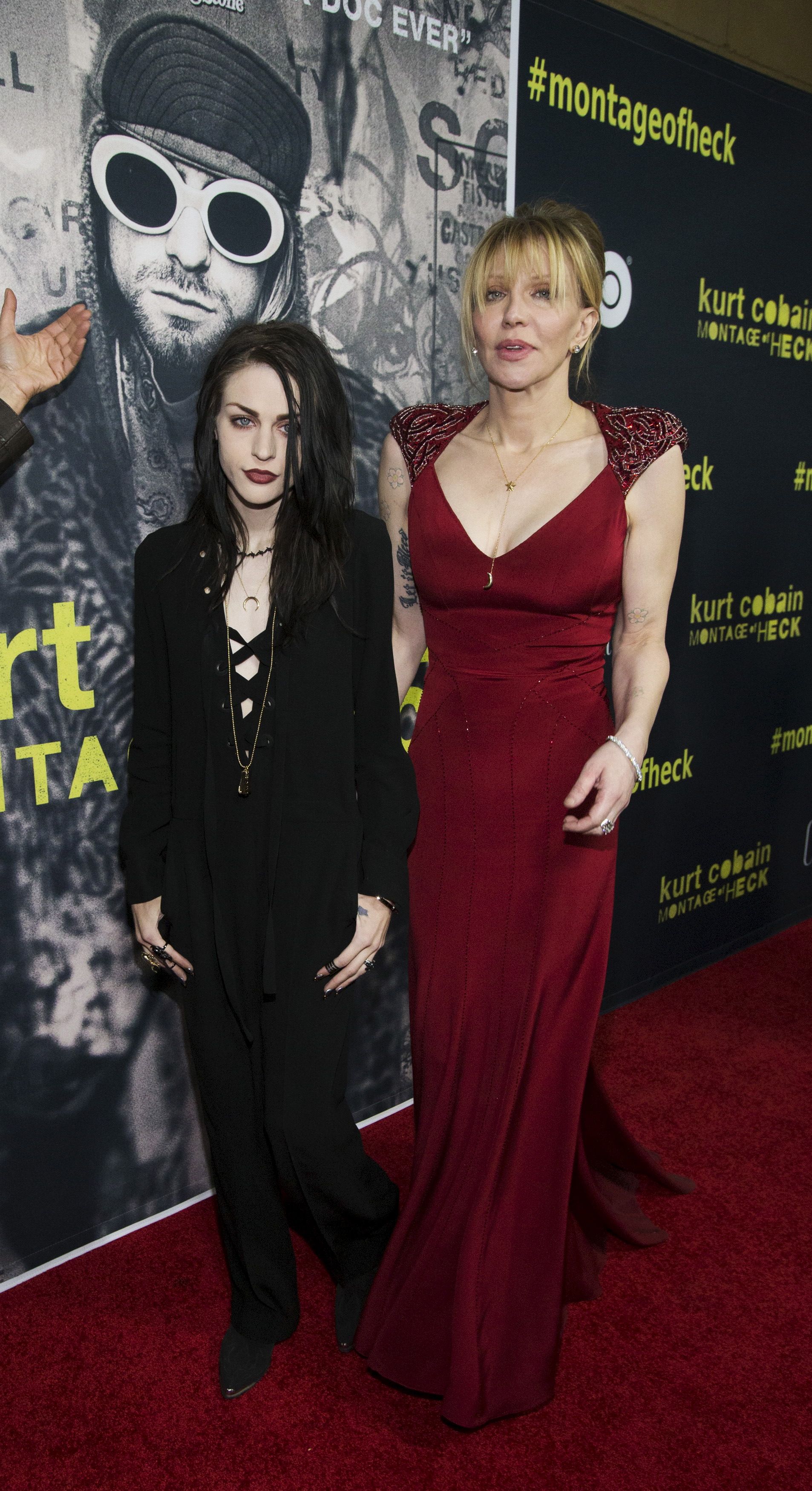 Updated | More than 20 years after he was laid to rest, Kurt Cobain's death continues to be contested by dissenters and conspiracy theorists everywhere. Authorities considered reopening the April 1994 case, one of rock music's most fraught, after new photos surfaced last year; it was subsequently dropped after Seattle police deemed them "underwhelming" and bearing no new evidence.
But the Cobain saga isn't over just yet. A Seattle judge could have released records and photos from the infamous suicide scene, following a lawsuit that purports that Cobain did not die by his own volition but was instead murdered. Naturally, Frances Bean Cobain and Courtney Love, Cobain's daughter and widow, respectively, weren't ecstatic about this news. The pair plead with Superior Court Judge Theresa Doyle to not release the photos, filing court motions stating that the photos would have negative psychological and physical impacts on their family.
On Friday afternoon, the city of Seattle dismissed the lawsuit. The Seattle Times reported that Doyle dismissed the suit with prejudice, citing a series of procedural missteps. Doyle ruled that the man who'd filed the lawsuit had not only "improperly served his lawsuit to the city," but also hadn't given Seattle the appropriate time to acquiese to his request for public records.
So who sued? Richard Lee, a man who hosts a show on Seattle public access TV entitled, perhaps not surprisingly, Now See It Person to Person: Kurt Cobain Was Murdered. Lee sued the city of Seattle, as well as the Seattle Police Department, to release the photos and records of Cobain's suicide scene, citing Washington State's Public Records Act. The city argued against Lee, saying that the photos' release would disturb the family's privacy concerns, according to The Seattle Times.
The year after Cobain's death, Love acquired permission from a court to keep Cobain's suicide note out of the public sphere. But in 2014, Seattle police developed four rolls of film from the suicide scene, left undeveloped by police working the case in the '90s because they believed the images were less likely to make the rounds or be "used for unscrupulous purposes," according to records.
Authorities made public two images from that fateful day, including one depicting a box of what appears to be heroin paraphernalia, a pair of sunglasses, a wallet and a pack of cigarettes. Police had concluded that there was no further evidence to be drawn from the photos, and most of them—including photos of Cobain's body—were kept under lock and key.
Following Lee's suit, Cobain and Love filed court motions in an attempt to halt his request. In her motion, Love wrote: "I cannot believe that there exists any genuine public interest which might be served by the public release of these images. Certainly, public disclosure would reopen all my old wounds, and cause me and my family permanent—indeed, endless and needless—pain and suffering, and would be a gross violation of our private interests." Neither Love nor Cobain have seen said photos, as per their statements.
"Releasing these photographs would physically endanger me and my mother," Frances Bean Cobain wrote in her motion. "I once saw mock photos depicting my father's body. That experience irreparably scarred me. I cannot imagine how terrible it would be knowing that the photographs that Mr. Lee seeks were public, and that I or any of my loved ones, included my father's mother and sisters, might inadvertently see them."
In the suit, Lee also named a Seattle homicide and cold-case detective, Mike Ciesynski, who had examined Cobain's medical examination documents in 2014. Ciesynski had previously told local station KIRO 7 that there had been no evidence to suggest that Cobain was murdered in his 1994 death, and firmly reiterated that Cobain had indeed taken a lethal dose of heroin and then died from a shotgun wound to the head.
"What are people going to gain from seeing photos of Kurt Cobain laying on the ground with his hair blown back, with blood coming out of his nose and trauma to his eyes from a penetrating shotgun would? How's that going to benefit anybody?" he said in an interview with KIRO 7.
The city of Seattle held that the photos are protected under privacy law, and that Lee took a series of missteps that should have the case dismissed. However, Lee told the paper that "of course I will refile," and says that he'll be submitting another records request. In her request for the case's dismissal, Assistant City Attorney Mary Perry had written: "(The Public Records Act) does not provide a forum, as Lee would have it, for litigating personal theories about Kurt Cobain's death."
This story has been updated to reflect Doyle's Friday ruling.