Man Sues Hawaii After Suffering Heart Attack During Ballistic Missile False Alarm Alert
A man is suing Hawaii, saying the state's false ballistic missile alert sent in January caused him to have a heart attack, according to Reuters.
James Sean Shields and Brenda Reichel, his girlfriend, filed a case against the Hawaii, former administrator of the Hawaii Emergency Management Agency Vern T. Miyagi, 10 unnamed state employees, 10 John Does and 10 other unnamed entities, NBC News reported.
The couple was heading to the Sandy Beach area of Oahu on January 13 when they received the notification, which read "BALLISTIC MISSILE THREAT INBOUND TO HAWAII. SEEK IMMEDIATE SHELTER. THIS IS NOT A DRILL."
The state took 38 minutes to correct the erroneous alert, and widespread panic ensued in that time. Shields and Reichel were among the many who were terrorized.
"They decided that there was not much they could do to protect themselves from this threat and decided that if they were going to die, they might as well die together on the beach," the lawsuit said, according to Reuters, which cited Hawaii News Now.
After calling family members to say goodbye, Shields noticed that his chest was painful and burning. In their rush to get to the hospital, Shields and Reichel did not immediately notice the notification text indicating the alert was a mistake.
Shields underwent emergency surgery after his heart stopped.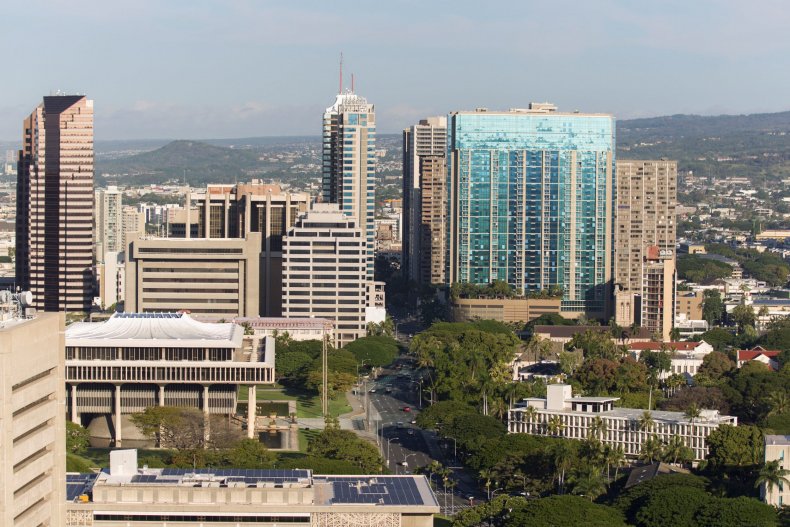 "We join the many people who continue to wish the best for Mr. Shields and his family. We look forward to resolving this case in an appropriate forum, but we're going to reserve any comment until we have had a chance to review the claims," public information officer at the Hawaii Emergency Management Agency Richard Rapoza said.
On Monday, the Associated Press reported that the Department of Homeland Security's inspector general advised the nation to change its emergency alert system and require software vendors to include message preview and canceling features in its programs.
"Multiple investigations blamed the alert on human error and inadequate management safeguards — factors outside FEMA's purview," the AP reported.
Paramedics responded to three other incidents that those affected or relatives attributed to the false alert, according to Hawaii News Now. The three other incidents featured an 89-year-old man who had fallen, a 37-year-old woman getting into a car accident and a 38-year-old woman who called emergency services after experiencing anxiety.