Man Survives Jumping Into Zoo's Elephant Enclosure as Animals Show Mercy and Escort Him Out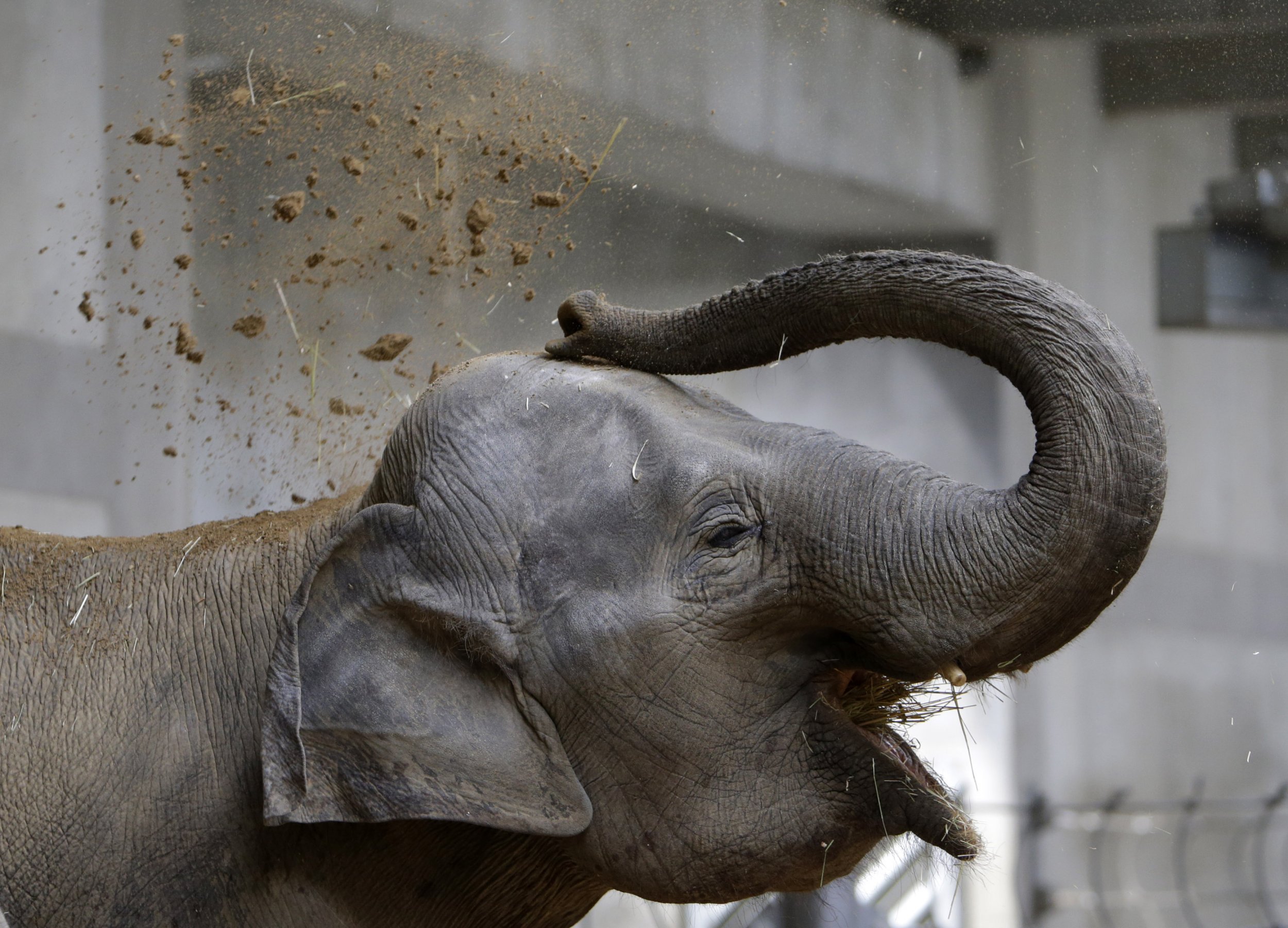 A daredevil in Denmark had a lucky escape Thursday after jumping into an elephant enclosure at Copenhagen Zoo.
The man's motive was not clear, but thanks to a measured response from the resident giants, he escaped alive.
In video footage of the incident published by the TV 2 Lorry channel, the anonymous man can be seen crouched on a rock on the edge of the enclosure as onlookers make noise and shout at the Asian elephants to try to distract them.
Two adult elephants move toward the man, instinctively guarding a calf which walks toward the intruder curiously. As the elephants get closer, the man steps down from his rock holding his arms out to the sides in an effort to calm the animals and appear non-threatening.
A woman can be heard shouting from outside the enclosure, telling the elephants to back off and explaining to the man how to leave safely. He then moves toward the far side of the pen, walking extremely close to the elephants.
Though the man calmly moves away toward the exit with his arms still out, the elephants wanted to be certain he was no threat. Both adults and the calf can all be seen following close behind the intruder as he picks his way over the rocky and uneven ground, making their displeasure known with a mixture of low-rumbling roars, snorts and loud trumpets.
Having clearly gotten the message, the man reaches the edge of the enclosure and manages to haul himself up over a wall and to safety.
According to Danish newspaper Ekstra Bladet, Copenhagen police received reports from people at the zoo about the incident. But by the time they got there, the mystery intruder had already left. Officials said any investigation would have to be based on CCTV or witness footage of the incident.
As such, the man's identity remains unknown. However, witnesses said he did not appear to understand Danish and only responded to English instructions. This suggests he may have been a foreign tourist, and one bystander told TV 2 Lorry the intruder appeared to be of Middle Eastern or southern European descent.
Elephants can be extremely dangerous when anxious or threatened, and given the presence of a calf the man was extremely lucky to have escaped without injury.