Man Suspected of Crossing Border Illegally is First Coronavirus Case in CBP Custody
A man who allegedly crossed the U.S.-Mexico border illegally last week has tested positive for COVID-19, U.S. Customs and Border Protection officials said Monday. The man is the first person to test positive for the virus while in CBP custody, officials said.
"This is precisely the reason the CDC has given CBP the authority to rapidly return individuals that could potentially be infected with COVID-19," CBP Acting Commissioner Mark Morgan said in a news release.
According to the release, a 31-year-old Indian national was traveling near a port of entry in Calexico, California with three Mexican nationals on Thursday when a Border Patrol agent discovered the small group. The man had flu-like symptoms when he and the others were taken into custody, at which time he was placed in quarantine and medically evaluated, the release said. The man was transferred from Border Patrol custody to agents with U.S. Immigration and Customs Enforcement after he was positively identified as a COVID-19 patient, the CBP said.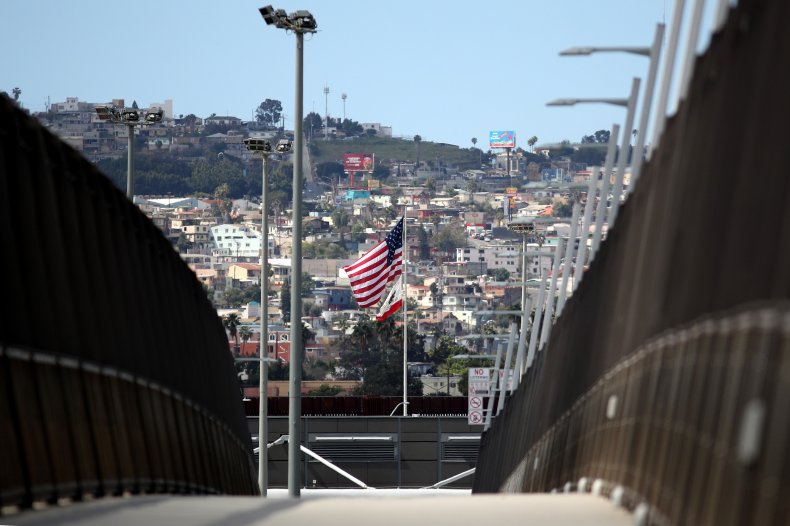 On March 23, the U.S. Department of Homeland Security restricted non-essential travel across the northern and southern U.S. borders and said individuals suspected of entering the country illegally would not be held in CBP facilities for long. Instead, the CBP was advised to send the individuals back to their countries of origin as fast as possible.
Days before these announcements, Robert Redfield, the director of the Centers for Disease Control and Prevention issued a travel order pointing to the vulnerabilities at ports of entry and other CBP facilities, where it said millions of individuals are screened every year. The goal of the order was to protect workers at border facilities, those in transit and U.S. citizens, Redfield wrote.
In accordance with these guidelines, the CBP said it quickly sent the three Mexican nationals who were detained Thursday back to Mexico and had contacted Mexican authorities in the days since to alert them of the positive COVID-19 diagnosis for the Indian national.
Other contact tracing measures were being taken to alert those who may have interacted with the man directly before and after he was taken into custody, the CBP said in its release.
The CBP did not respond to Newsweek's queries in time for publication regarding the number of individuals who have been tested for the coronavirus while in CBP custody. On its website, the CBP said its personal protective equipment recommendations for employees ranged from the use of N-95 masks and gloves to eye protection and other disposable gear, with specific recommendations varying depending on the tasks of each worker's job.
According to the CBP, 303 agents had tested positive for COVID-19 by Sunday, with 48 of those cases confirmed in California.